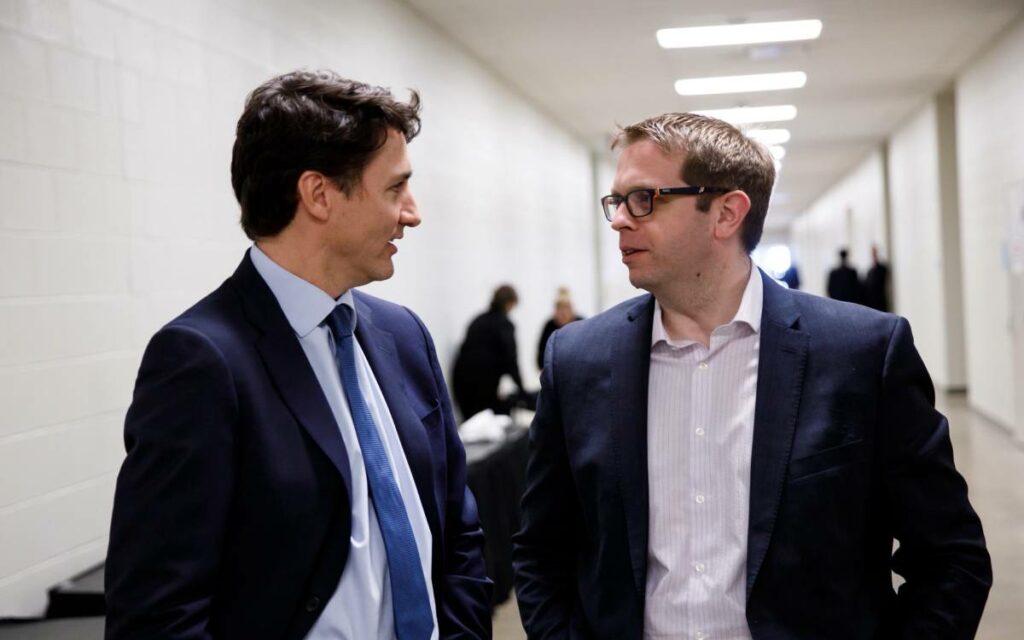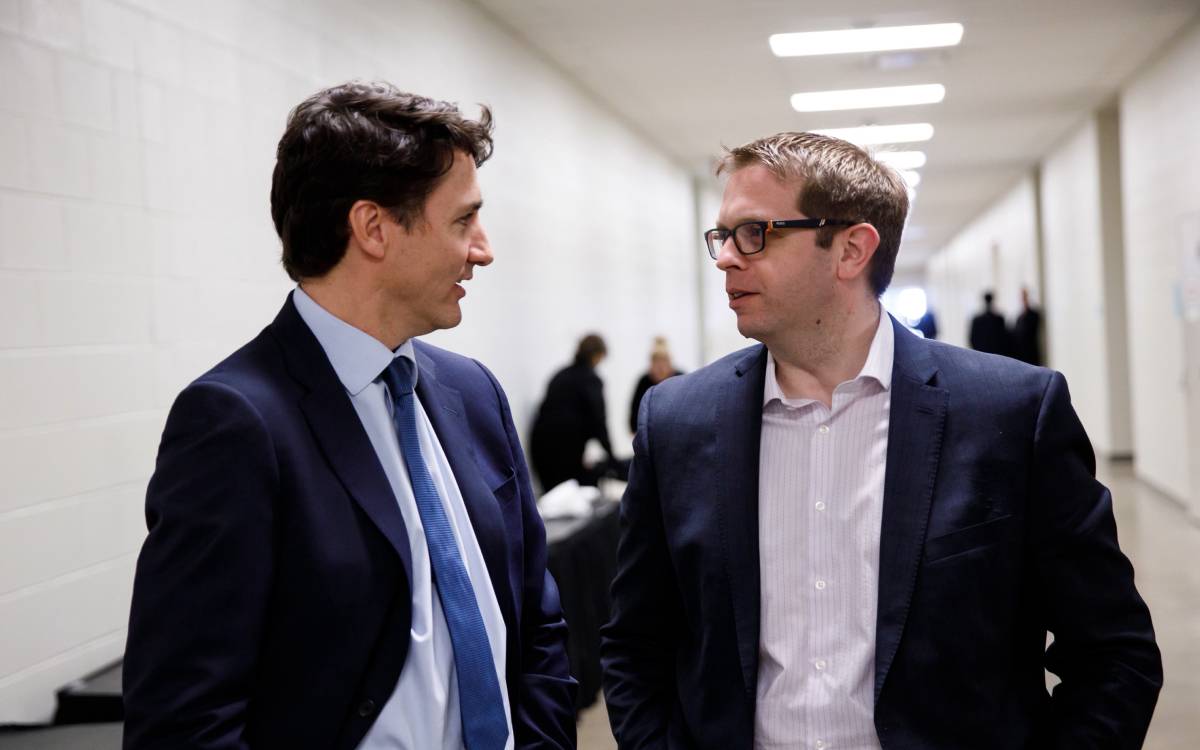 The incident demonstrates the St. Catharines MP (right) has taken constituents for granted. Photo credit: Wikimedia Commons 
Last week, MPs from across Canada returned to the House of Commons in Ottawa for the first time in five months. 
With a packed legislative agenda to get through before breaking for the holidays, parliamentarians got straight to work. 
On Monday, Liberal MP Anthony Rota was re-elected Speaker of the House. Tuesday, Governor General Mary Simon delivered her inaugural speech from the throne. While Wednesday, Parliament held its first post-election question period, with opposition MPs finally getting a chance to scrutinize the prime minister face-to-face.
But as members fielded questions, clapped, and joined in the customary cries of "hear, hear", one Liberal MP used his time as an elected federal official a little less professionally on Wednesday. 
According to National Post writer John Ivison, Liberal MP for St. Catharines Chris Bittle spent most of the 44th Parliament's first question period signing Christmas cards.
"I was in the House and saw him [Bittle] signing cards for much of Question Period from my perch in the Press Gallery," Ivison told The Niagara Independent over the weekend. "Unfortunately for him, he's in close proximity." 
As a backbencher without a role in Trudeau's governing cabinet, Bittle sits in the third row back, seventh seat from the left. While he is out of view of the Commons' main camera, the St. Catharines MP is well within a stone's throw of the press gallery above the Speaker's Chair. 
Ivison, a veteran journalist who has been with the National Post since its inception in 1998, said he could hardly fault Bittle for his remissness.
"I don't blame him or the 156 other Liberals who were required to be there but played no role whatsoever," quipped Ivison. "At least he made productive use of his time!"
But Ivison's tongue-in-cheek understanding aside, MP Bittle should show some shame. 
The people of St. Catharines re-elected him to be their voice in Ottawa, not attend to irrelevant menial tasks while he's supposed to be at work. 
By virtue of his basic sessional indemnity as an MP, along with additional renumeration related to supplemental parliamentary roles, Bittle has made in excess of $1 million worth of taxpayer money since he was first elected in 2015.
Canadians didn't make Bittle a millionaire to sign Christmas cards in the House of Commons. 
Could you even imagine Krystina Waler or Trecia McLennon, Bittle's Conservative and NDP competitors this past election, disrespecting constituents in such a manner? 
Not a chance. 
Voters of St. Catharines: consider yourselves taken for granted. 
Bittle no longer cares. Freshly elected for the third straight time with a comfortable margin, he figures he's got the job ad infinitum. Regardless of what he does – or doesn't do – Bittle evidently believes the people of St. Catharines will continue to tick the box beside his name simply because it's on the ballot.  
Yet, he shouldn't be so certain. 
Bittle is a politician with waning appeal. In 2015, he won 43.2 per cent of the vote. In 2019, he won 40.2. Most recently in 2021, he earned 37.8 per cent. 
If he keeps signing Christmas cards while at work, maybe that downward slide will propel him right out of office next time around.