The Canadian Elite Basketball Leagues Summer Series is taking place in St. Catharines at the Meridian centre. Photo: CEBL
It was trending on twitter during its first day of action on national television, nine days later the round robin portion of the CEBL (Canadian Elite Basketball League) Summer Series is about to wrap up.
Seven teams from across Canada are competing for a championship trophy including the host Niagara River Lions.
The 26-game, 16-day, tournament is taking place at the Meridian Centre in downtown St. Catharines.
Each team plays six round robin games which wrap up Wednesday, followed by the quarterfinals Thursday, semi-finals Saturday and Championship game – once again – live across Canada on CBC Television Sunday at 12 noon EST.
The COVID-19 pandemic made for an interesting format and full marks to the CEBL brass for planning a first-class tournament in weeks instead of months or even years.
"We are overwhelmed with the support from the City of St. Catharines and the Province of Ontario in making this summer series a reality and keeping our people safe," said CEBL Vice-President of Operations Josh Knoester.
Every player, coach, staff member and volunteer is required to have their temperature taken when entering the arena.
The league has gone even so far to try a different ending to all of its games. After the first whistle of the four minute mark of the fourth quarter play is stopped, and nine points is added on to the team leading on the scoreboard. It's called the Elam Ending.
"The CEBL Summer Series has been exciting and filled with action so far. The Elam Ending adds an element of excitement to games that normally would be nothing finishes. We are crowning a champion on Sunday and we are not putting an asterisk on this season," said Knoester.
"This may in fact be the toughest championship to claim yet. Players have been away from their family and friends, and that adds an element of difficulty for all. Whatever team lifts the CEBL Championship trophy on Sunday has more than earned their place in Canadian basketball history."
Heading into action Monday night, the Edmonton Stingers topped the standings with a record of (4-1) followed by the Guelph Nighthawks at (3-1), Fraser Valley Bandits at (3-2), Ottawa BlackJacks with a record of (2-2) Hamilton Honey Badgers at (2-3), Saskatchewan at (1-3) and Niagara off to a disappointing (1-4) start.
The River Lions will need some help to advance to Thursday's quarterfinals, after losing their fourth straight game, and putting up an all-time CEBL low 57 points in a 70-57 loss to Fraser Valley.
"I'm embarrassed for myself, and for River Lions fans," Raso told CEBL TV. "What we started to build last year, for it to look like this right now is pretty disappointing."
There a number of local connections coaching in the tournament.
Brock Badgers Men's Basketball Head Coach Willy Manigat is an assistant with the River Lions, while Badgers guard Emmanuel Owootoah has seen some significant playing time with Niagara.
Ridley Prep Boys Basketball assistant coach Mick Bett holds the same role with the River Lions.
Brock Badgers Women's Basketball Head Coach Mike Rao is lead assistant coach with the Guelph Nighthawks, while Mike's son Chris is also an assistant with Guelph whose head coach is former Brock head coach and Niagara resident Charles Kissi.
All games are available on the CBC gem app.
For more information visit cebl.ca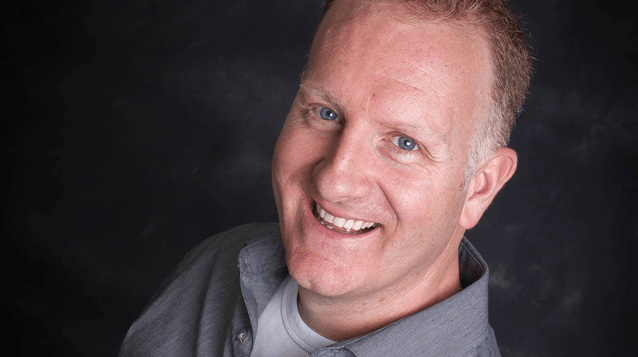 Rod Mawhood is a lifelong Niagara native who has had the pleasure of working in all three mediums – Radio, Print and TV – for over 20 years. His first announcing gig was with the then St. Catharines Stompers. Since then he's worked in radio and TV in Toronto, and currently is the announcer for the Niagara IceDogs and Niagara River Lions.
Rod also covers the Buffalo Bills for FOX Sports and the Buffalo Sabres for NBC Sports.