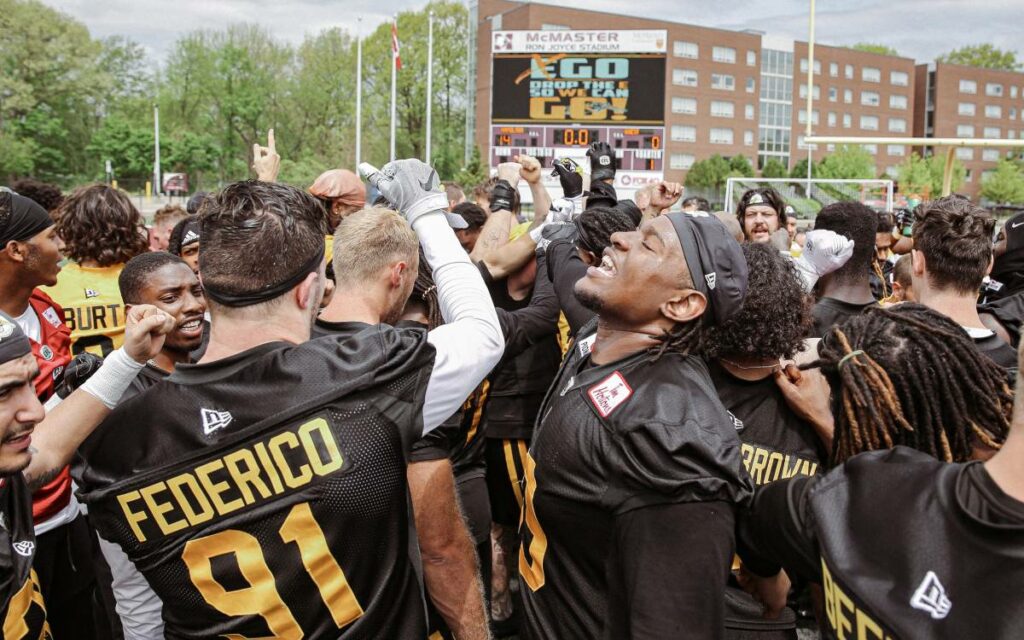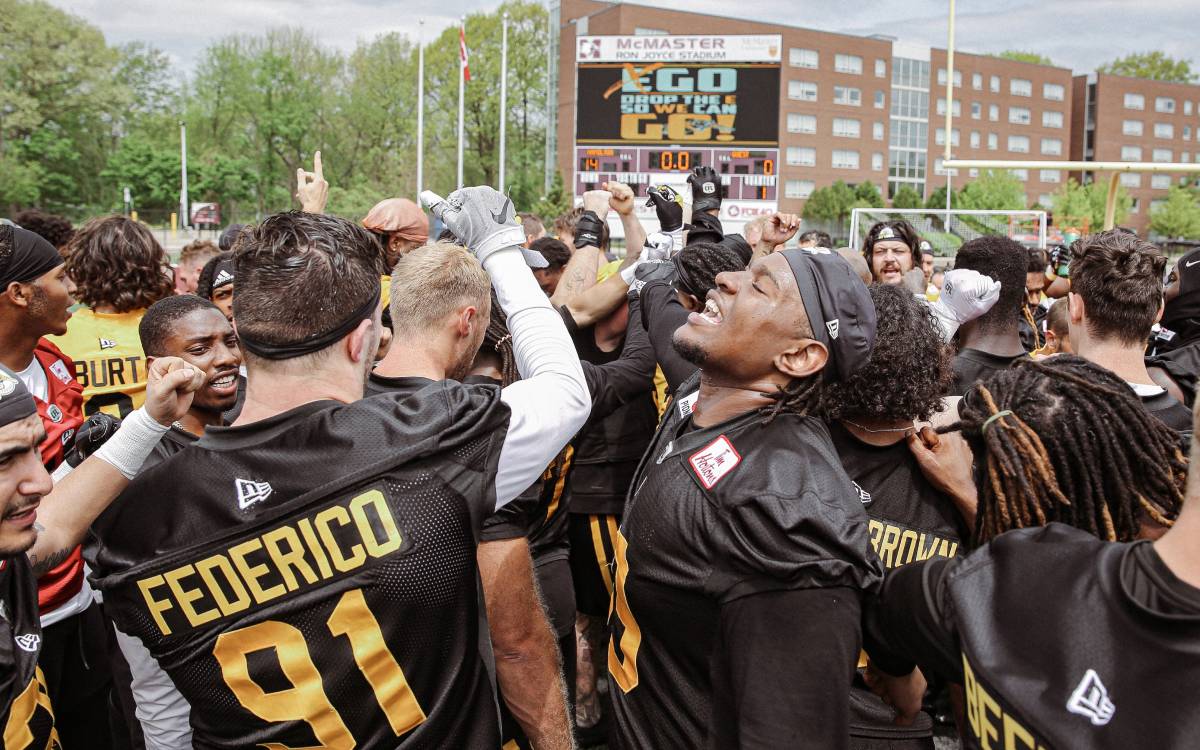 Niagara native Anthony Federico (pictured back-turned, bottom left) trying to crack Hamilton line-up. Photo credit: Twitter/Hamilton Tiger-Cats
The Canadian Football League (CFL) off-season was definitely a turbulent one. 
Many wondered if the league would be able to kick off its season on time as contract, labour and collective bargaining agreements took up most of the conversation. 
Despite all that, owners and players finally came to an agreement as the Calgary Stampeders welcomed the Montreal Alouettes on Thursday night to officially open the CFL season.
The Winnipeg Blue Bombers are the two-time defending Grey Cup Champions, but the two teams many follow here locally in the Niagara Region are the Hamilton Tiger-Cats and Toronto Argonauts. 
And while many question the viability of the Argos staying and succeeding in Ontario's capital long-term, there's no doubt the Ti-Cats are here to stay. 
The Tabbies, as they're affectionately known, feature three Niagara born players. 
Veteran, and multiple-time all-star, offensive lineman Chris Van Zeyl hails from Fonthill. Kicker Mike Domagala is from St. Catharines, and 2022 second round draft pick defensive-end Anthony Federico is a native of Niagara Falls. 
The now 24-year-old Federico is a graduate of Saint Michael Catholic High School, and his journey is one we can all appreciate, and perhaps lead even non-Hamilton fans to cheer or root for. 
Federico certainly didn't take the usual route to become a professional football player and Hamilton's second overall pick this year.
"It all started back when I was in grade 6," explained Federico, who was named to the Tiger-Cats practice roster earlier this week. 
"I was playing in the Niagara Minor Football Association.
From there, I went to St. Mikes. After finishing my time at St. Mikes, I didn't have the marks to go to university right away so I had to go to Niagara College to upgrade. 
I then went to Queen's (University) for four years, and then had an amazing opportunity with the Hamilton Tiger-Cats." 
Federico has the right attitude and knows what it will take to crack the Tabbies main roster. 
"Never quit on your dreams," Federico said. "There's a bunch of people in this world that are going to tell you can't do this, you can't do that. 
If you have a dream for yourself, and you know you have what it takes to make that dream become a reality, don't give up until that dream becomes a reality. 
I've had multiple people tell me, oh you're not smart enough to go to university, you can't do that. Oh, you're not big enough to play football, you can't do that. 
But I knew deep down that I had the work ethic and I had the capabilities to play at the next level, and I kept working until that dream became a reality for myself."
So, whether you're a fan of the Hamilton Tiger-Cats or not, Anthony Federico is a player you should continue to follow. 
The Ti-Cats home opener is next Saturday, June 18 against Calgary. 
For more on the Tabbies visit ticats.ca, and for more on the CFL visit cfl.ca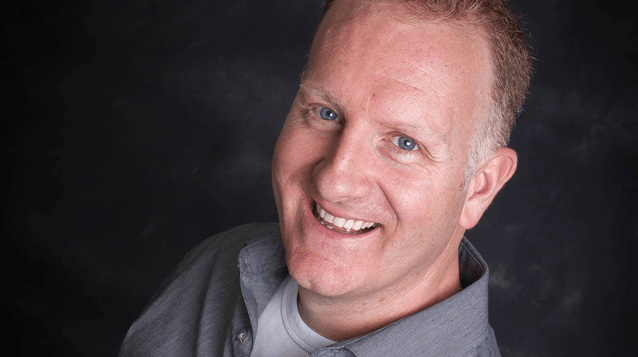 Rod Mawhood is a lifelong Niagara native who has had the pleasure of working in all three mediums – Radio, Print and TV – for over 20 years. His first announcing gig was with the then St. Catharines Stompers. Since then he's worked in radio and TV in Toronto, and currently is the announcer for the Niagara IceDogs and Niagara River Lions.
Rod also covers the Buffalo Bills for FOX Sports and the Buffalo Sabres for NBC Sports.