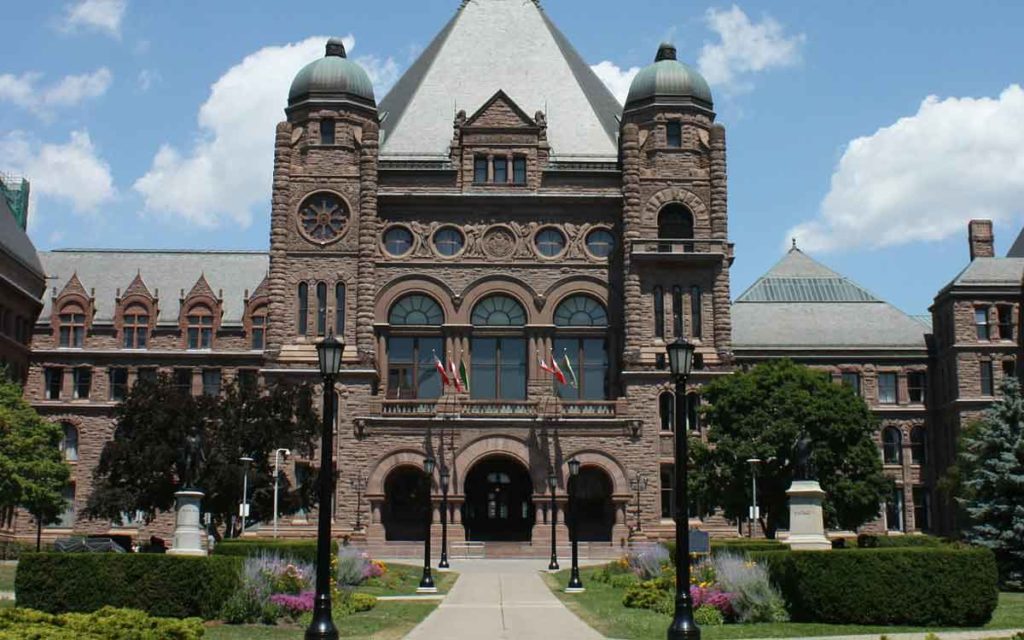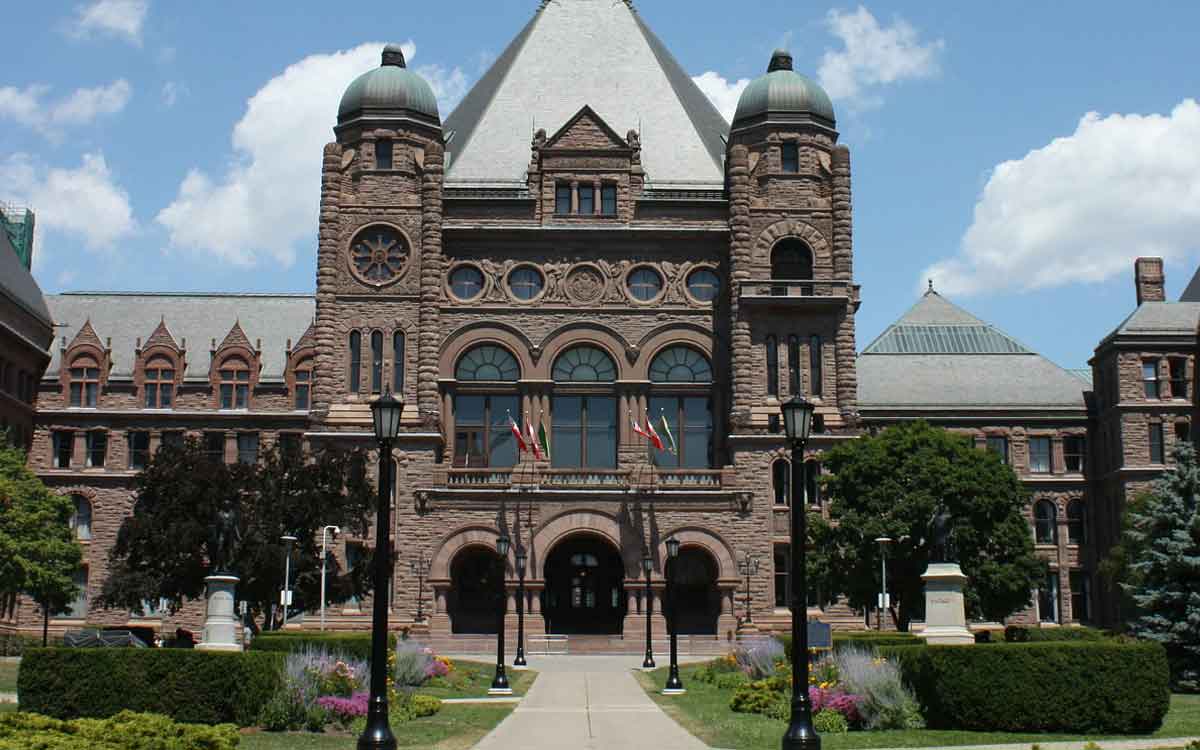 In the year ahead, Ontario will face many similar challenges to other parts of Canada, plus a few unique to this province. As the next Ontario election is scheduled for June 2, 2022, the Ford government will be hitting the second half of its mandate in mid-2020.  Typically, all governments try hard to get any tough medicine out of the way in the first half of their tenure so they can roll out the goodies in the last couple of years to encourage voters to re-elect them.  The Ford government clearly followed this approach, with a jam-packed legislative agenda in their first year in power. Unfortunately, much of this backfired as a result of well-intended but poorly thought-out policies, various staff faux-pas, and rookie mistakes from a political party that had not been in power for almost 15 years and needed to get its bearings before hitting the accelerator. The disastrous legacy of big deficits and excessive spending of the previous Liberal government certainly didn't help.
One of the biggest expected challenges for all governments in 2020 will be the constraints imposed by a slowing economy and possibly a recession.  Similar to most other provinces and the federal government, Ontario is already heavily indebted and the government's best efforts to achieve its stated goal of balancing the budget by 2023 can be easily undermined by the reduced tax revenues and increased demands on government services that come with a sluggish economy.  The next Ontario budget, to be delivered before the end of March 2020, will be the first budget of current Finance Minister Rod Phillips.  Despite the fact that the Ontario Conservatives won the last election in part because of their promise to end the runaway growth in government spending of the previous Liberal government, to date the Ford government continues to spend even more while continuing to be erroneously accused by their many opponents of making drastic cuts. As a result, this spring's budget will be an especially tough tightrope to walk for Minister Phillips.
The ever-fractious teachers' unions will continue to be a thorn in the government's side.  Currently,  exactly zero of the four main teachers' unions are anywhere close to reaching a deal and three of these four will be legally in a strike position in January. A main sticking point is the government's determination to limit all public sector wage increases to a 1 per cent cap.  This issue could potentially be decided in the courts as several of the unions have launched a court challenge against the Ford government, claiming a cap on wages is unconstitutional as it could be construed as interfering with the collective bargaining process. The first few months of 2020 will undoubtedly be plagued by more disruption in the public school system.
The leadership convention for the Ontario Liberal party takes place in early March, where party members will choose the leader to take them into the next election. Currently Steven Del Duca is the  frontrunner but anything can happen in these contests.  Just ask Maxime Bernier how that frontrunner status worked out for him.  Having an elected leader will surely up the ante for the Liberals in the Ontario legislature and put more pressure on the Ford government.  Andrea Horwath, NDP and Official Opposition leader, is also facing internal pressure from her party as, despite having increased the seat count for the NDP through three elections, she has still failed to win.  Most political parties give a leader two shots at winning an election.  Ms. Horwath has lost three election to date, and it will be interesting to see if her party decides to give her a shot at a fourth.  Whatever the case, the dynamics in the Ontario legislature will become more intense in the year ahead.
Having been in government for a year and a half, Ontarians will now be looking to the Ford government to deliver on some of their key promises. One of these involved a 12 per cent reduction in hydro rates, which still seems to be very far away considering the fact that the govt is already subsidizing hydro rates to the tune of $4 billion annually, and the 12 per cent promise is estimated to cost almost another billion.  The many "green" energy contracts the former Liberal government signed at exorbitant cost are proving very difficult to reverse.  Another key promise involved significant improvements in health care services and, although major structural reforms are underway, Ontarians justifiably are anxious to see some tangible results in terms of a reduction in "hallway health care" and wait times.
Ford biggest personal challenge is to improve his current approval ratings among voters. These ratings are not as horrendous as they have sometimes been portrayed – recent data put Ford at about 37 per cent approval – but they need to improve somewhat prior to the next election if the conservatives are to retain a majority government.  There have also been rumours that some key players within the Ontario Progressive Conservatives would like to see Ford gone, and if any such coup were to happen it would need to take place in the next year or so to leave enough time before the next election.
The foregoing are only some of the big challenges facing the Ontario government in the months ahead.  What is also guaranteed is the consistent highly vocal – some might say hysterical – opposition that any conservative government these days receives from unions and others on the left in their ongoing attempt to discredit any government that tries to do the right thing by taxpayers by restraining excessive government spending and debt accumulation. There will undoubtedly be unforeseen circumstances and problems arise as well, making for a busy year indeed.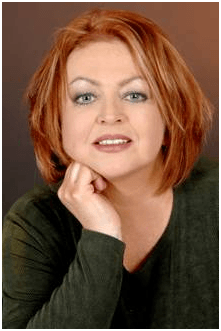 Catherine Swift is President of the Coalition of Concerned Manufacturers & Businesses of Canada (CCMBC). She was previously President of Working Canadians from 2015-2021 & President & CEO of the Canadian Federation of Independent Business (CFIB) from 1995-2014. She was Chief Economist of the CFIB from 1987-1995, Senior Economist with TD Bank from 1983-1987 & held several positions with the federal government from 1976-1983.
She has published numerous articles in journals, magazines & other media on issues such as free trade, finance, entrepreneurship & women business owners. Ms. Swift is a past President of the Empire Club of Canada, a former Director of the CD Howe Institute, the Canadian Youth Business Foundation, SOS Children's Villages, past President of the International Small Business Congress and current Director of the Fraser Institute. She was cited in 2003 & 2012 as one of the most powerful women in Canada by the Women's Executive Network & is a recipient of the Queen's Silver & Gold Jubilee medals.
She has an Honours BA and MA in Economics.