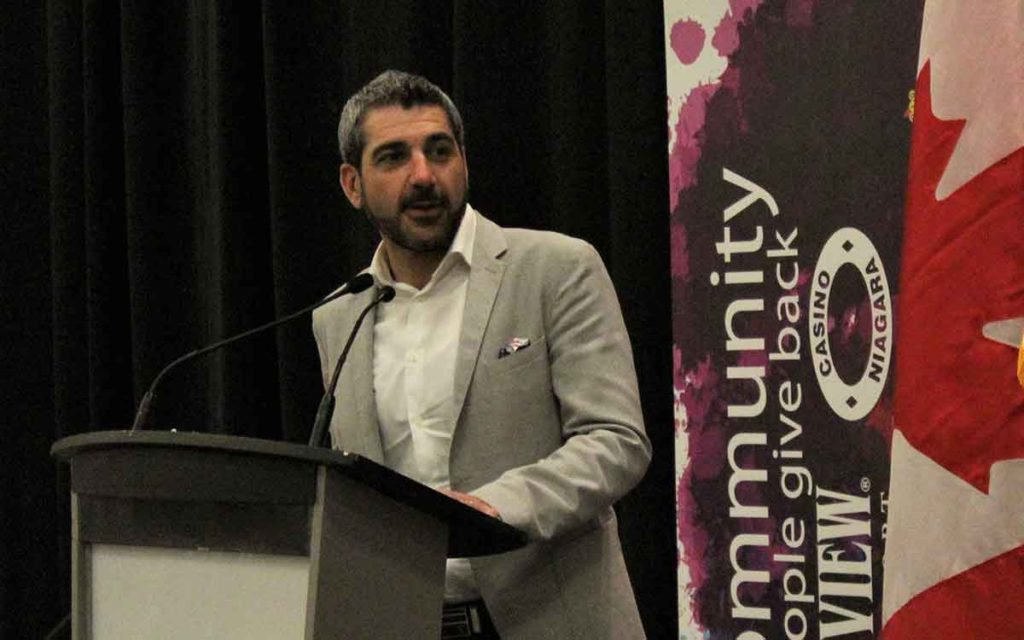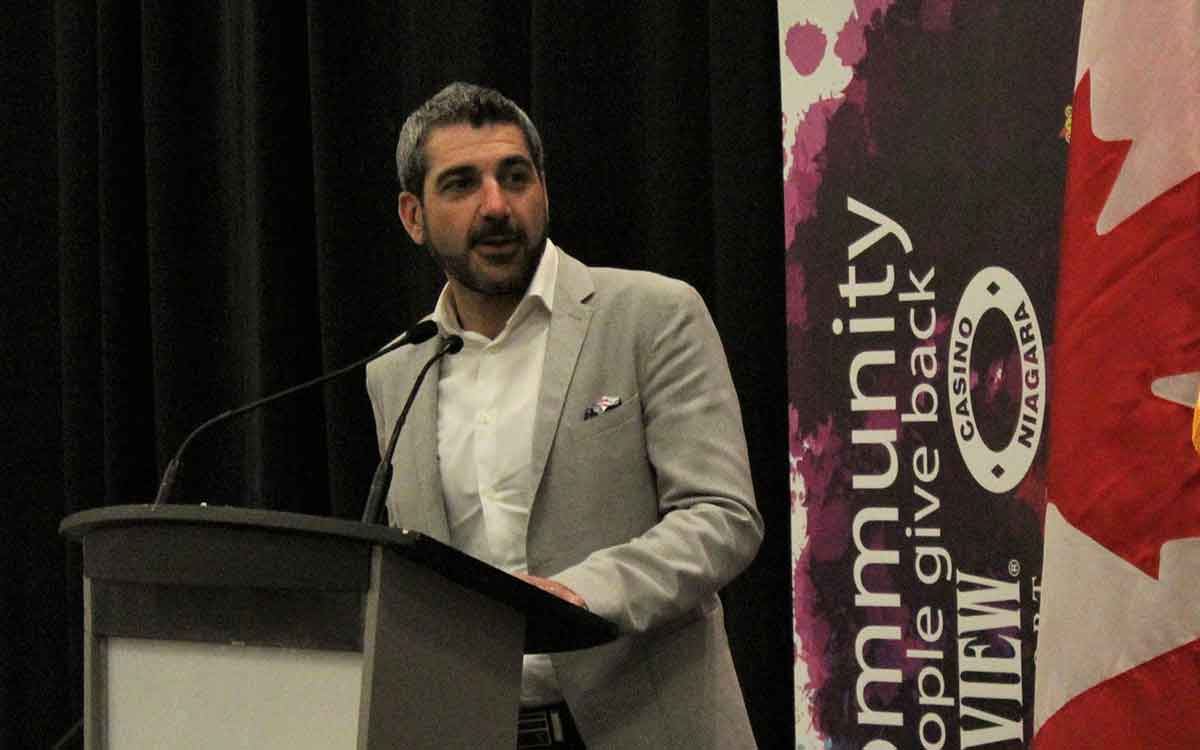 Ross Romano, Minister of Training, Colleges and Universities speaks at the annual Niagara Networks Showcase.
Ross Romano, Minister of Training, Colleges and Universities was in Niagara this week holding a roundtable with local business owners. The Minister then attended the South Niagara Chambers of Commerce annual Niagara Networks Showcase. Minister Romano met with a group of Niagara business owners to talk specifically about the labour shortage that Niagara businesses continue to wrestle with.
South Niagara Chamber CEO Dolores Fabiano said members and Chamber staff have been working on the issue for the better part of a year. "We've been working with the other Niagara Chambers and we've come up with some action items that we think will help and so we wanted to meet face-to-face with the Minister to share our thoughts and get his feedback."
Fabiano said the business group has come up with three specific points including; revising Ontario's immigration policy so that it aligns with other provinces; flash education or in other words making sure colleges and universities can quickly adapt to teaching the skills employers need; and developing a standardized certification program across the country for various skills and trades.
"People think we are losing quality employees to the United States but Ontario is losing them to other provinces," said Fabiano. "It's been our members who've shared their stories and shown us where the issues lie. It's not a skilled labour shortage it is a labour force shortage."
The Niagara Networks Showcase has been taking place for more than three decades. Although the event has been rebranded over the years the annual gathering of business owners from both sides of the border continues to be the largest binational business-to-business networking event in Niagara.
The event is hosted and organized by the South Niagara Chambers of Commerce in partnership with the Lincoln and West Lincoln Chambers as well as the Niagara-on-the-Lake Chamber and was held at the Fallsview Casino. About 500 business leaders were in attendance.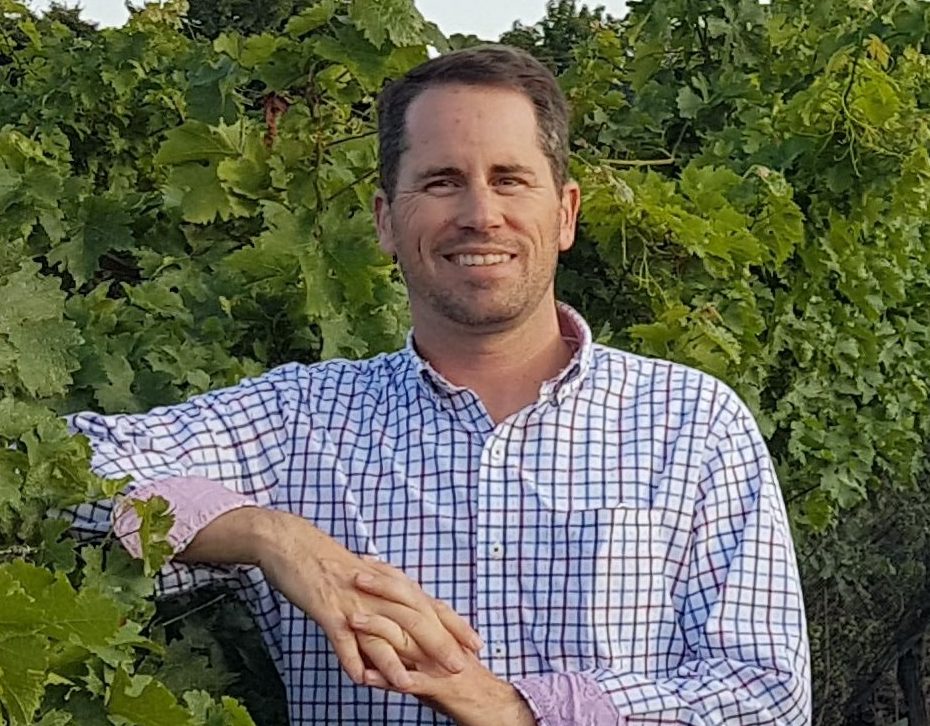 Kevin has spent over two decades as a public relations professional in a variety of sectors including professional sports, the arts, industry and healthcare.  After tiring of the daily commute to Toronto he returned to Niagara and launched The Niagara Independent, an online news source published twice weekly.
He is a graduate of Brock University, Niagara College and the Richard Ivey School of Business. He was named one of Niagara's 40 Under Forty in 2005.
Kevin is most proud of his twin daughters. He is also a triathlete and four-time Ironman finisher.