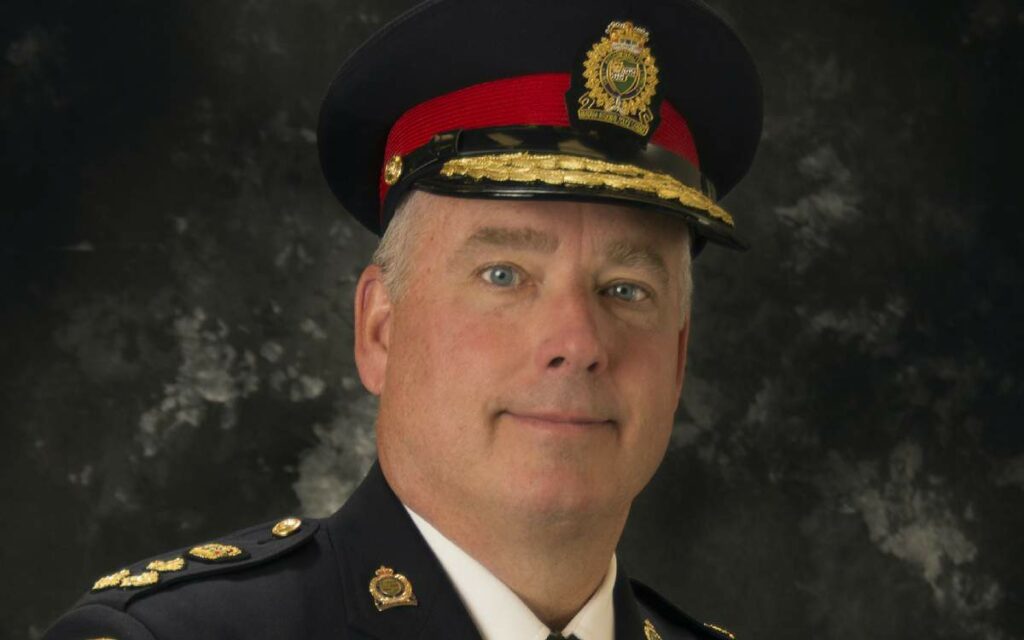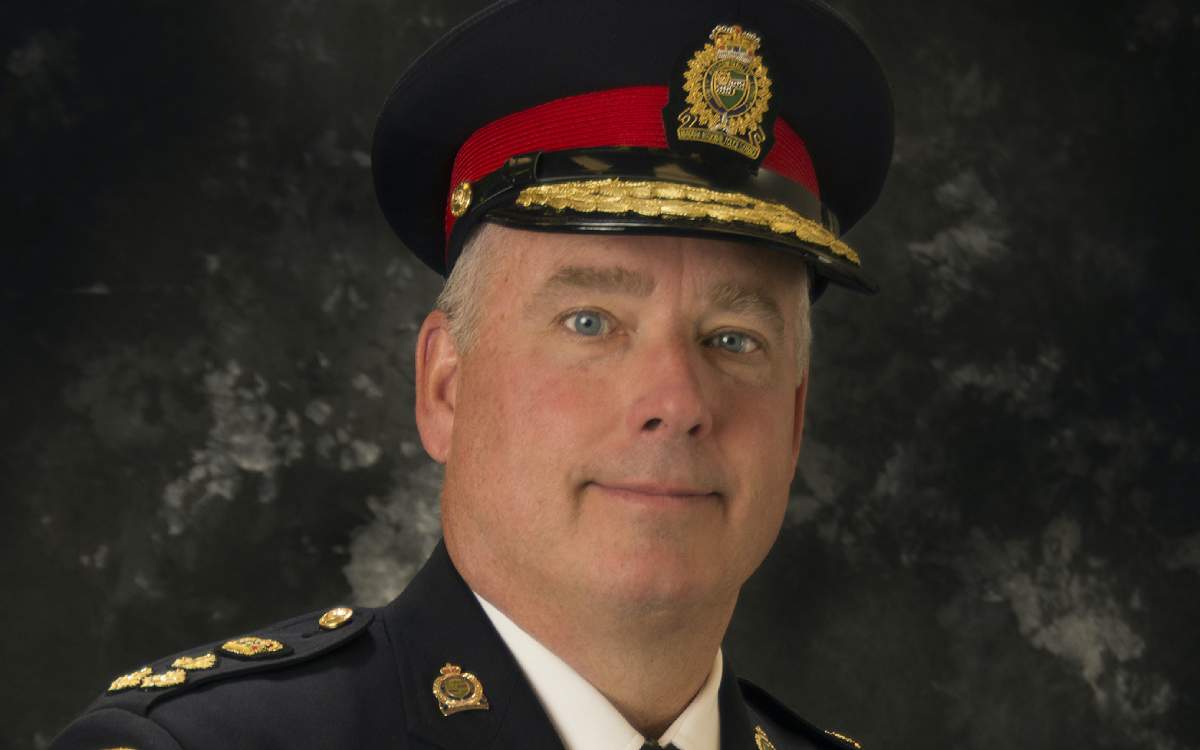 Niagara's Chief of Police Bryan MacCulloch earned over $675,000 in 2022 after receiving an early retirement payout following 35 years of service. Other big earners from the region were Niagara Health head Lynn Guerriero and Acting Medical Officer of Health Dr. Mustafa Hirji. Photo credit: NRPS
Cloaked by the budget it released the day before, the upcoming weekend, as well as a fortuitus visit to Canada by President Joe Biden, last Friday afternoon the Ontario government quietly released its annual public sector salary disclosure for 2022.
The 'Sunshine List', as its more commonly known, divulges the salaries of all Ontario public sector employees who made more than $100,000 the previous year. 
This past year's installment saw a sizable increase in number of $100,000-plus earners provincewide from 2021, growing a full nine per cent from 244,456 to 266,903.
Like most everywhere else, Niagara's share of the pie grew both in terms of number of inclusions and the value of salaries paid out. 
The region's highest earner last year was, by far, Chief of Police Bryan MacCulloch. MacCulloch made a whopping $675,508 in 2022 – a 99 per cent increase from the year before. 
The police chief's salary effectively doubled because of an early retirement payout accrued after 35 years of service. 
With the payout, MacCulloch had the 24th highest salary in the province last year. And if his $40,000 worth of taxable benefits are factored in, Niagara's police boss was the 16th best compensated public sector employee in Ontario for 2022. 
For context, the OPP Commissioner Thomas Carrique made "only" $361,781. Toronto's Chief of Police Donald Ramer similarly brought in $355,011. 
The region's next highest earner for 2022 was last year's top paid public servant, Niagara Health President and CEO Lynn Guerriero. 
Guerriero took home a salary of $493,985 in 2022, plus over $16,000 in taxable benefits. Taken together, Niagara Health's chief executive was the 85th best compensated public employee in the entire province. 
Rounding out the top three was Niagara's ever-interim Medical Office of Health Dr. Mustafa Hirji. Hirji, who was 2021's second highest earner, made a cool $461,351. 
Since taking over as Acting Medical Officer of Health in 2018, Hirji's annual salary has grown 87 per cent, helped by a massive 53 per cent bump between 2020 and 2021. 
Hirji was one of the highest-earning public health officials in all of Ontario last year. In fact, outside of Chief Medical Officer of Health Dr. Kieran Moore ($466,057), it appears Hirji was the best compensated medical officer in the whole province for 2022. 
The remaining top 10 earners last year were as follows: Dr. Johan Viljoen, Chief of Staff, Executive Vice President Medical Affairs, Niagara Health – $428,794; Dr. Satish Chawla, Chief, Laboratory and Pathology, Niagara Health – $419,751; Bill Fordy, Deputy Chief, Niagara Region Police – $374,603; Dr. Dimitri Koutsogiannis, Associate Director, Pathology, Niagara Health –  $348,285; Samuel Paterson, Fleet Manager, Niagara Region Police – $341,310; Dr. Zuoyu Zheng, Pathologist, Niagara Health – $327,411; Dr. Grazyna Zebrowska, Pathologist, Niagara Health – $324,207. 
Other big earners of note included DSBN Director of Education Warren Hoshizaki, who took home $291,288, Niagara College President Sean Kennedy, who earned $285,515, and Niagara Region CAO Ron Tripp, who made $ 273,261.