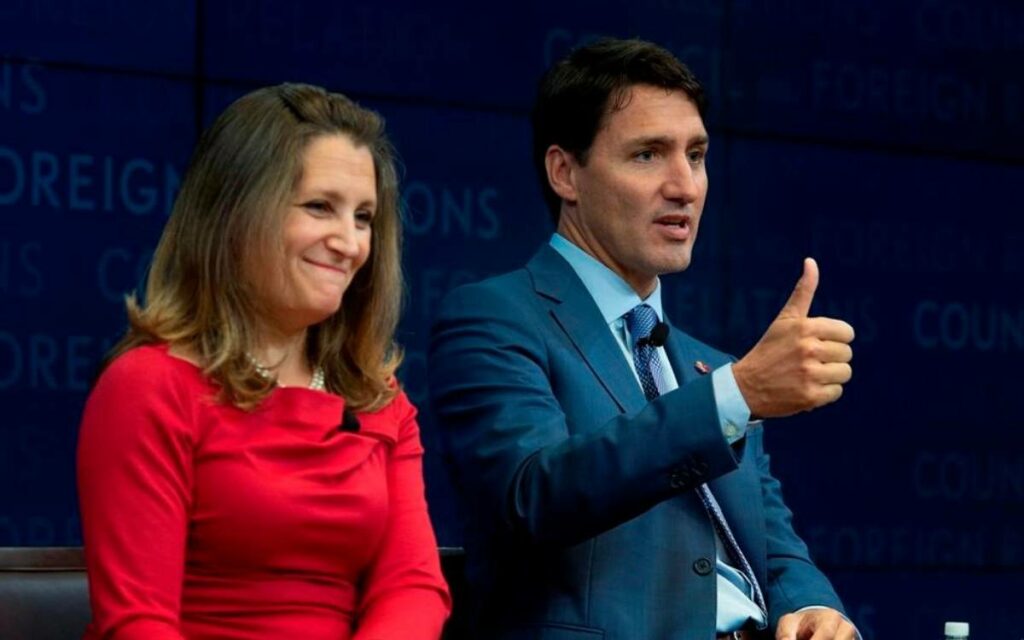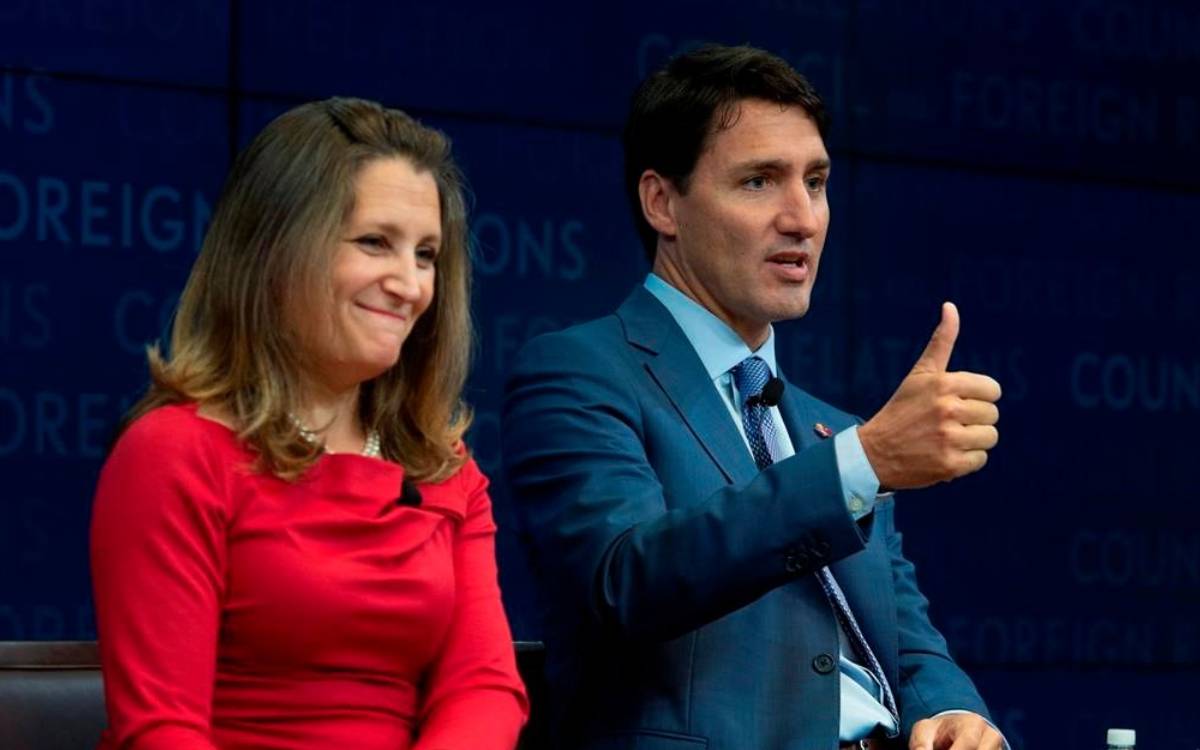 Canadian Prime Minister Justin Trudeau and Deputy Prime Minister and Finance Minister Chrystia Freeland participate in a panel discussion at the Council on Foreign Relations in New York, in 2018
"Our government has put a price on pollution across the country, a carbon price. We fought the 2019 election on that decision, and we were re-elected. We really believe we do have a national mandate to move forward."
Chrystia Freeland, Canada's Deputy Prime Minister and Finance Minister, made this comment while participating as a panelist discussing "Implementing Stakeholder Capitalism" at the World Economic Forum's (WEF) annual Davos summit.
This year's Davos summit featured presentations and closed door meetings to discuss the WEF's Great Reset Initiative. Political and corporate globalists are implementing a plan that takes advantage of economic disruption caused by the coronavirus in order to redesign capitalism, advance an international green agenda, and establish a new global order governed by the United Nations.
Both Minister Freeland and federal Health Minister Patty Hajdu were active participants in this year's Davos meetings – and Minister Freeland attended public and closed-door sessions.  It is unclear whether Freeland was wearing one or both of her official hats as a lead minister in the Canadian Government and as a board trustee of the WEF. (More on Freeland's role with the WEF in next week's column.)
In her comments about advancing stakeholder capitalism in Canada, Freeland explained that her government has successfully established a green agenda in Canada, citing that it is an "ambitious plan" that will exceed the 2030 targets set by the Paris Accord. She referenced job creation opportunities with government programs that will retrofit buildings, build electric car charging ports, and plant trees. Freeland said, "These are three concrete examples of how Canada intends to build a green agenda into a recovery and jobs agenda."
The Canadian Finance Minister waxed on about green initiatives that will create employment. She failed to mention that the government's green agenda depends directly on increased taxes, government subsidized programs and, in order to meet the country's carbon emission targets, the gutting of Canada's natural resource industries.
On increased taxes, the Trudeau Government was the only government in the world that increased taxes during the pandemic crisis and, now as a result of its Fall Economic Update, Canadians are facing significant carbon tax hikes in 2021 and 2022 that will raise costs on literally everything. Canadians must now brace for a three-prong carbon tax program: 1) scheduled carbon tax hikes that will add a further 53 cents of tax per litre at the pump; 2) a new Clean Fuel Standard carbon tax on the country's business community that will add hundreds of dollars to a person's annual heating and driving costs; and 3) multiple green measures and subsidy programs that are estimated to cost Canadians $15 billion in the short term.
Dan McTeague, president of Canadians for Affordable Energy – a former Liberal MP – stated the hikes in carbon taxes are "extremely cruel" and assessed the government's green agenda as a "real mess." McTeague observed in a recent Blacklock's Reporter interview, "I have been in government and I have never seen a government inflict this kind of cost on consumers."
Aaron Wudrick of the Canadian Taxpayers Federation also says that it is dishonest for Minister Freeland to suggest the Liberals were given an electoral mandate to hike carbon tax. Neither the government's "aggressive" green agenda nor its scheduled tax increases were part of the 2019 Liberal campaign narrative. In hearing Freeland's comments at the WEF event, Wudrick tweeted: "Fought the election on it? They explicitly said they weren't going to increase it, then after the election announced an increase."
As she prepares the government's budget documents, Finance Minister Freeland must reconcile the government's green agenda and drive to implement an economic reset with a budget that will springboard the Liberals into a Spring election. She has found the country's debt and the unbridled government spending (one trillion dollars in 2020!) are problematic for introducing new green initiatives. Canada has the largest federal deficit in the world at 19.8 per cent of the country's GDP. The Trudeau Government is the global leader in government spending with a fiscal plan that will result in the federal debt doubling to $1.4 trillion in the next five years.
So, even with the hikes in carbon tax, Freeland will need to find new sources of revenue. In recent public statements on the country's economic condition, Freeland has mused about finding ways to tap into Canadians' savings accounts. Finance Canada has been floating a series of trial balloons introducing new taxes: a wealth tax on high income earners, increased the capital gains rate, a new capital gains tax on the sale of primary residents, and an inheritance tax.
These suggestions have been met with criticism from taxpayer and business groups that claim the imposition of new taxes will slow down the country's economic recovery. One illustrative criticism came from Jasmine Moulton of the Canadian Taxpayers Federation who factored the government's suggested wealth tax would pay for only three days of Ottawa's spending. Respecting capital gains tax, the Fraser Institute argues any increase will negatively impact investment and entrepreneurship and would prove to be "economically damaging."
Yet Chrystia Freeland has been shuffled into Finance Canada to find a way to pay for the Liberals green agenda and the Trudeau Government's reset plan. Furthermore, the globalist Michael Sabia was parachuted in as Finance Department's Deputy Minister. Financial Post columnist Terence Corcoran surmises that the tandem of Freeland and Sabia points to increased government interventionism – the WEF's "stakeholder capitalism." Corcoran states, "Under the new capitalism, corporate economic freedom is replaced by corporatist economic controls."
As a final note respecting Canada's deteriorating financial state, Finance Minister Freeland recently tabled in Parliament a borrowing authority legislation that will raise the government's debt ceiling 56 percent – more than $660 million to $1.831 trillion. Truly remarkable figures. Freeland reports that last year the government borrowed at the rate of a billion dollars a day. She predicts in 2021 that there will be "uncertainty with regards to government spending."
Still, Minister Freeland is looking to spend even more to establish the Government's green agenda and implement its reset plan – and Canadians can expect increased taxes to pay for it.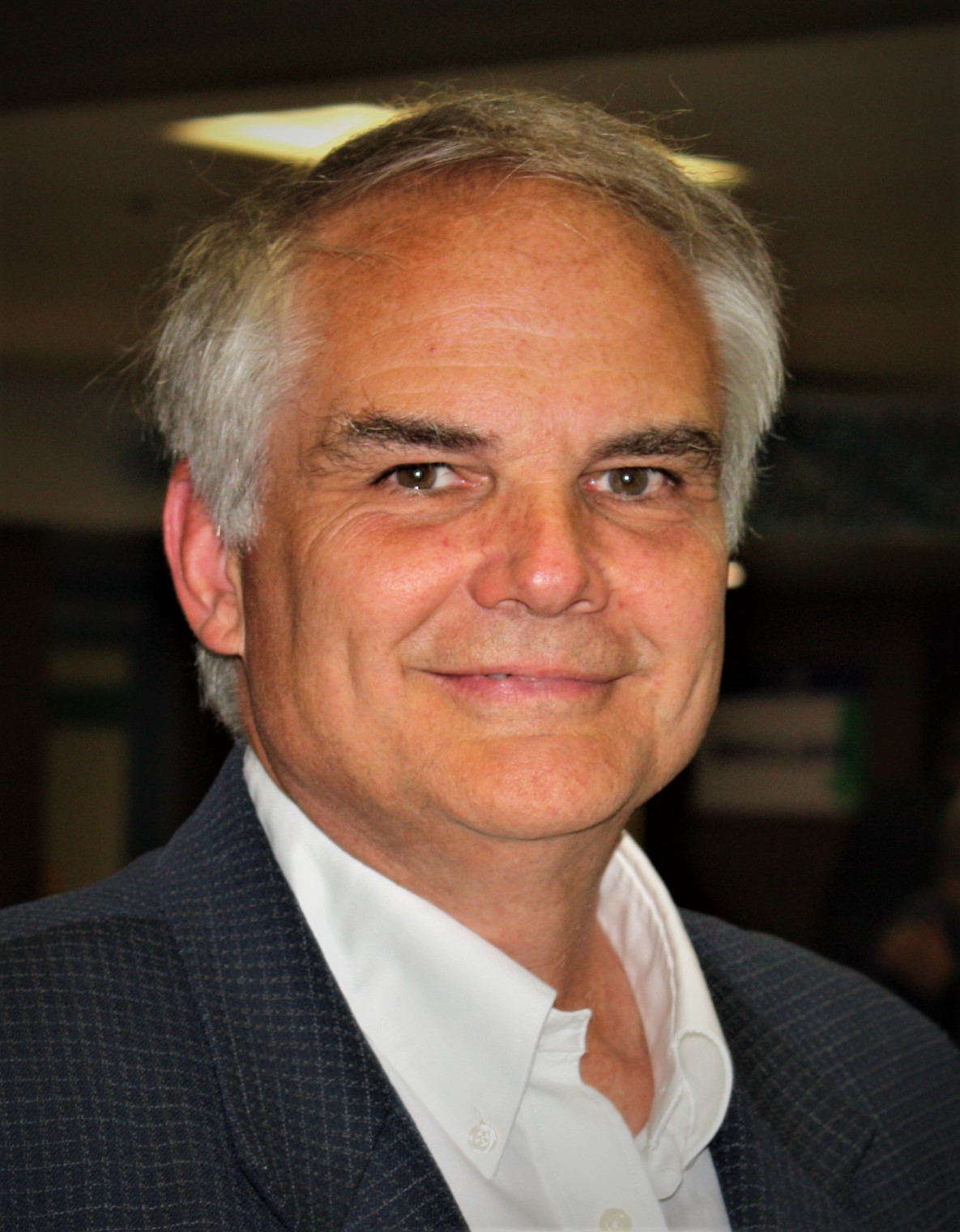 Chris George is an advocate, government relations advisor, and writer/copy editor. As president of a public relations firm established in 1994, Chris provides discreet counsel, tactical advice and management skills to CEOs/Presidents, Boards of Directors and senior executive teams in executing public and government relations campaigns and managing issues. Prior to this PR/GR career, Chris spent seven years on Parliament Hill on staffs of Cabinet Ministers and MPs. He has served in senior campaign positions for electoral and advocacy campaigns at every level of government. Today, Chris resides in Almonte, Ontario where he and his wife manage www.cgacommunications.com. Contact Chris at chrisg.george@gmail.com.