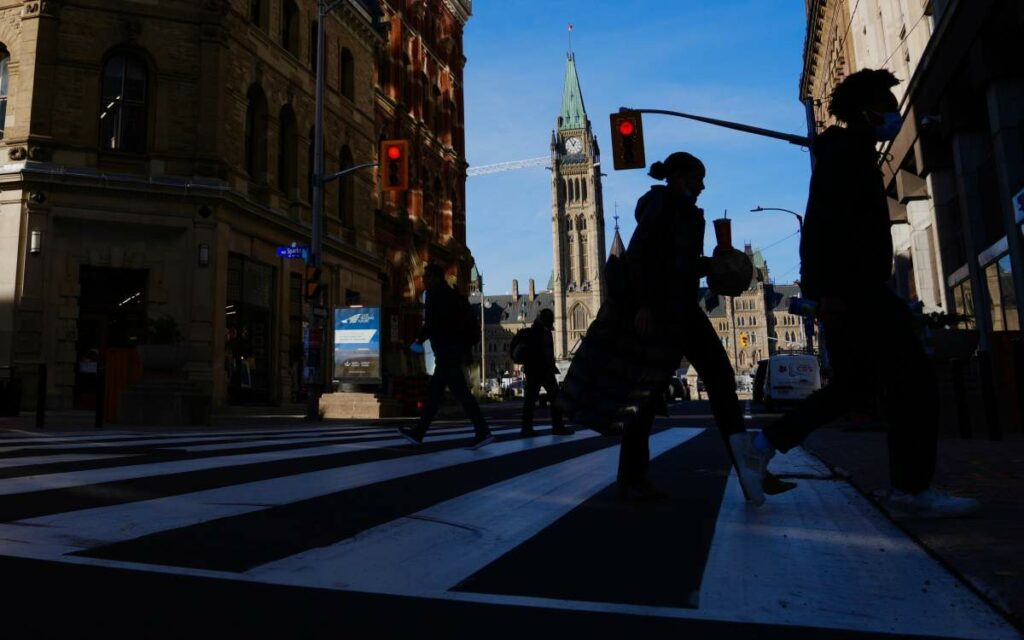 There is no short list of problems and future headaches for the public service to address, but at the heart of these challenges is a need for change. Photo credit: The Canadian Press/Sean Kilpatrick 
With the 2022 holiday season in the books and a new year upon us, Tuesday, January 3 marks the first day that many offices across Canada are open to start the 2023 year. However, one of Canada's largest employers has a real fight brewing with their workers that is about to play out around returning to in-person work. 
Last month, the federal government announced plans that would require federal public service workers to return to in-person work 2-3 days a week, or 40-60 per cent of their working hours. Already in an industry that is reluctant to change to begin with, the response from many public servants and their unions was less than positive. Like many workers who were told to return to the office, this news was met with complaints, grumbling and threats to leave. The union is digging their feet in and doing its job to push back against the government on this decision. 
There is great debate about the benefits of working from home compared to going into a physical office that is shared with co-workers. On one hand, it is much easier to have a work-life balance from home. There is no commute, you can do a load of laundry during those pointless meetings and if you have someone at home who is sick, it is much easier to care for them. On the other hand, going into the office helps with career advancement, networking and building relationships with your co-workers, which is also arguably important. 
Given where Canada and the world are with the COVID response, it only seems natural that federal workers would be called back to the office at some point. It would be a pipe dream to think that an organization which is known for red tape and extensive oversight would not require in some shape or form a return-to-office plan. 
The conversation around where and how federal civil servants should be working opens the door to a much larger conversation about the challenges that the public service is facing. Going beyond the return-to-work plan, the federal government is currently confronting vacancies due to retirements and resignations, ways to be more inclusive, a new collective bargaining agreement in the face of rising inflation, outdated technology systems, cybersecurity and foreign interference issues, and declining trust in public institutions. 
This is no short list of problems and future headaches for the public service to address, but at the heart of these challenges is a need for change. Change is a scary word in the government. Politicians love to throw it around, but those who are responsible for implementing the changes tend not to like it and are resistant to it. 
Last year, the Treasury Board Secretariat, the arm of the government that oversees the spending, announced that they would launch a strategic policy review of the public service and develop a path forward in a post-pandemic world. To this, the federal service unions were quick to warn that this would mean job cuts and millions of dollars being withheld. 
Since 2015, the federal service has seen nearly a 25 per cent hiring increase and now employs over 335,500 people. This is no easy number of people to manage, and the government should look at how to empower these people to better deliver services to Canadians. 
As new technologies are developed, processes can be streamlined and, in theory, the amount of red tape and cost can be lowered or fully removed. Look to Ontario, for example, and the delivery of services – no longer do you need to wait in line at Service Ontario to renew or update your health card and driver's license as it can be done online. Many civil servants no longer have landlines at their desks since they have their government-issued cell phones in their pockets. 
It's little things like this that can save money and make the customer service experience better. Not to mention save people's time from waiting. The unions are going to push back, as they should, against any change. What will be required is real leadership from our federal politicians and senior officials in the civil service to stand their ground and welcome change. 
After all, the change to work from home seemed to work out well for them, so why not keep trying new things? It's a new year and a new me, after all.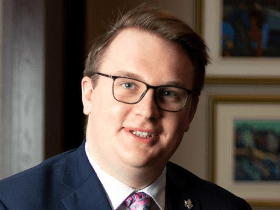 Daniel Perry is a consultant with Summa Strategies Canada, one of the country's leading public affairs firms. During the most recent federal election, he was a regular panelist on CBC's Power and Politics and CTV Morning Ottawa.