Staff and volunteers prepare meals at Club Italia for the community. Photo: Anne-Marie Iemmolo
During these unprecedented times, it is essential to support regional businesses and remain connected to the Niagara community. With the new social distancing measures resulting in events cancelling or postponing to a later date, Niagara's leading hospitality and event centre, Club Italia, is currently offering curbside take-out every Wednesday and Friday.  This has provided an opportunity for Club Italia to modify their business during this time, to continue to serve meals and bring positive experiences to locals around the Niagara region in a convenient and safe environment.
On Wednesdays, customers can enjoy pasta options which change each week to offer some variety ranging from chicken parmesan, penne and homemade meatballs to homemade gnocchi.  On Fridays, Club Italia serves hand battered fish and chips.  Pricing ranges from $12.00 for pasta and meatballs to $16.00 for two pieces of fish and chips.
"Club Italia is a non-profit committed to creating a better future for our community and how we can best serve our customers.  We are very fortunate at Club Italia, to have fantastic volunteers and a Board of Directors that walk the talk, many who volunteer their time to work with our Chef and our General Manager to assist with executing take-out on a weekly basis", says Sue Forcier, President of Club Italia.
Traditionally, the last Wednesday of every month is Pasta Night at Club Italia which included a dine-in or take-out option.  On March 25th Club Italia began offering curbside take-out via drive-thru format.  "I was envisioning our customers standing outside, six feet apart in the cold weather to wait for take-out.  We needed to offer a different option and decided to try the drive-thru format which was successful.  We have continued this 'new format' as it is a convenient and safe option for our customers, staff and volunteers.  We are so grateful for our valued customers who continue to support Club Italia take-out" says Amy Duffy, General Manager.
"Our family looks forward to enjoying meals prepared by Club Italia and we have been ordering take-out on a weekly basis.  We appreciate the variety of options and the quality of the food and service is always fantastic!  The new curbside drive-thru format has been very convenient and efficient." says Rob Formica, Bain Printing. Another frequent customer, Bob Gale has and his family thoroughly enjoy picking up their meals on Wednesdays and Fridays at the club. "The City has always benefited from the efforts of the members of Club Italia and if using the easy drive-thru to support them helps – count us in every Wednesday.  Plus, we all love the pasta!!". Many locals are placing their orders and picking up their hot meals safely and efficiently.
For more information or to place your order please call 905-374-7388 or email Amy Duffy, General Manager gm@clubitalia.ca  Additional details can also be found at the clubs website; clubitalia.ca.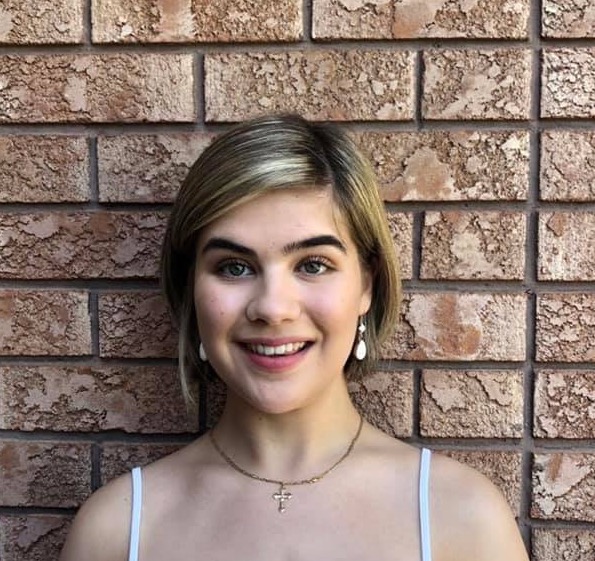 Anne-Marie was born in Niagara Falls and currently attends Carleton University where she studies Journalism. She began writing for the Niagara Independent in her last year of high school. She also writes for The Charlatan, a school newspaper for Carleton University.