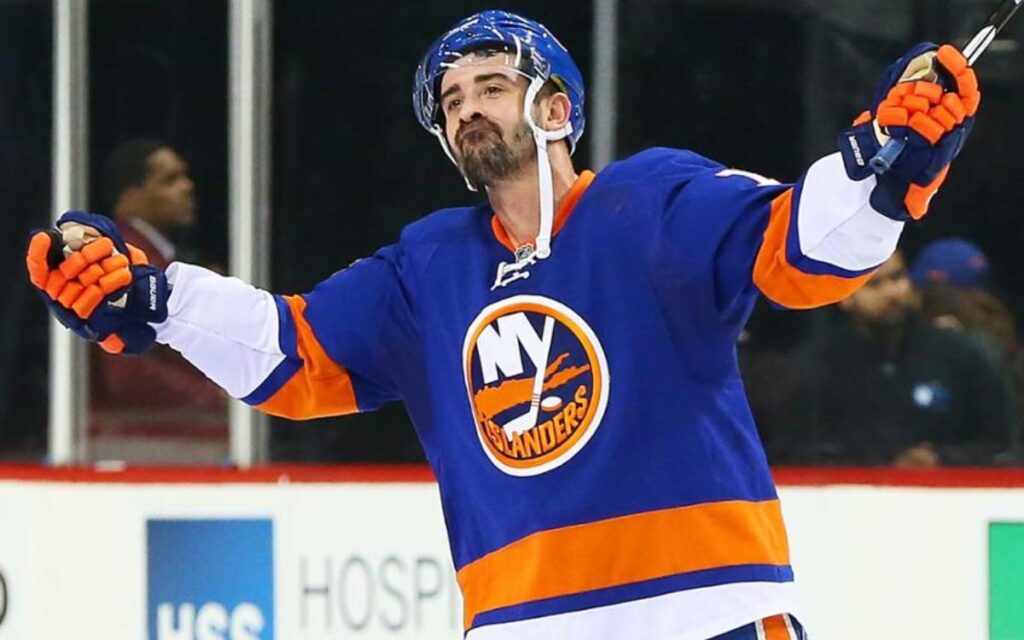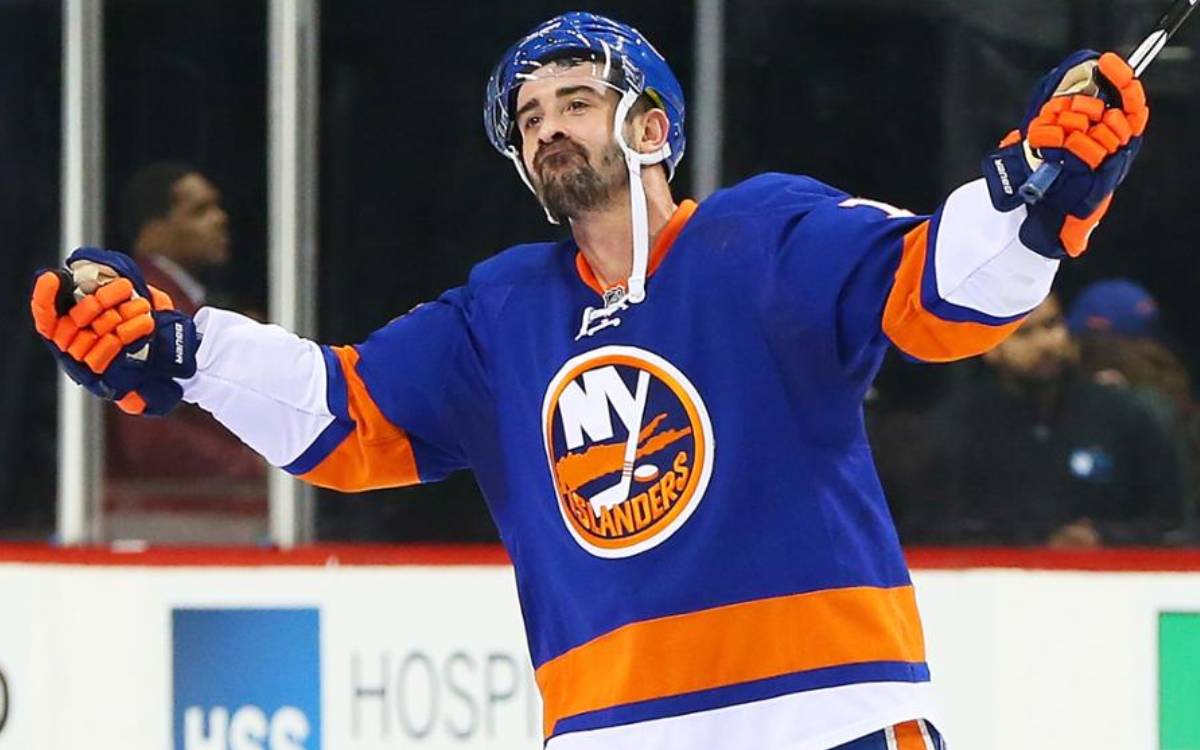 Cal Clutterbuck, 2016. The Welland native, and New York Islanders forward, is looking for a long playoff run. Photo credit: NHL
As the puck gets set to drop on the NHL Stanley Cup Playoffs Saturday, there are a number of Niagara natives, or players with connections to the region, who will be in action — but no one with more experience than Cal Clutterbuck.
The 33-year old Welland native is playing in his fourteenth season in the show, and after five seasons with Minnesota Wild – the Islanders and Long Island, New York have been his home since 2011.
The gritty, 5'11", 215-pound forward, is what coaches and hockey aficionados call an 'honest' player.
In other words, you know what you're getting from Cal Clutterbuck.
Clutterbuck recently joined the Niagara Sports Report on NewsTalk 610 CKTB to discuss his career, and the Isles' chances entering the postseason.
As for playing in his fourteenth season in the NHL, Clutterbuck said it's all about hard work and a hatred to lose.
"When I look at it, and hear the number, it's a long time," said Clutterbuck, who played junior B for his hometown Welland Cougars before moving on to the OHL with the Toronto St. Michael's Majors and Oshawa Generals.
"A lot of the time when I was playing junior hockey I wasn't really sure if I had what it took [to make it]. I just try and go out there and work hard and be competitive.
Quite honestly it's just that hatred to lose that drives me to play hard, and I've been lucky enough for it to be fourteen years."
Looking back, Clutterbuck says one coach in particular stands out, not surprisingly it was his first in the NHL and a Hall of Famer.
"Jacques Lemaire was my first coach, and I only had him for about a season and a half, but I wish I knew then what I know now. He was pretty impressive," Clutterbuck explained.
"His style of coaching was obviously unlike anything that I've had up until this point. It was a lot less strategy involved, and almost no video meetings.
He just had a fantastic way of coaching a team in the game, on the bench. He always seemed to find that one guy that was feeling good that night, he would inject him in the line, and the next thing you know the whole team came alive.
Obviously he knew the game very, very, well."
Clutterbuck has been blessed to play consistently with the same two linemates for years, and there is no doubt that the line of Matt Martin, Casey Cizikas and Clutterbuck is one of the most difficult to play against in the league. They bring tenacity and that veteran, crafty leadership every shift.
"We've been together a long time," said Clutterbuck. "Marty (Matt Martin) had a little stop off in Toronto, but we've been together since the 2013 season. We know each other very well. We've been growing as a line for quite a while."
Clutterbuck credits last year's COVID-19 playoff bubble in Toronto, and the Islanders run, with reigniting a fire inside him. That belief also has him confident heading into this year's postseason.
"That was a pretty awesome ride. I think for the first time in a long time, maybe ever, in my career I really felt like that team had a chance to win it all.
To have that feeling, to feel the excitement, and not even have gone all the way, I think it's kind of reignited a fire in me to chase that down."
The fourth place in the East Division Islanders will play the first place Pittsburgh Penguins in the first round of the playoffs.
"You've got your hands full any way you look, any way you slice it.
We'll break it down, we'll give it our best shot, and if and when we get through the first round we'll do the same in the second round, hopefully we'll get through four rounds and obtain the ultimate goal – and have a little party in Welland with the [Stanley] Cup," Clutterback said with giddy chuckle.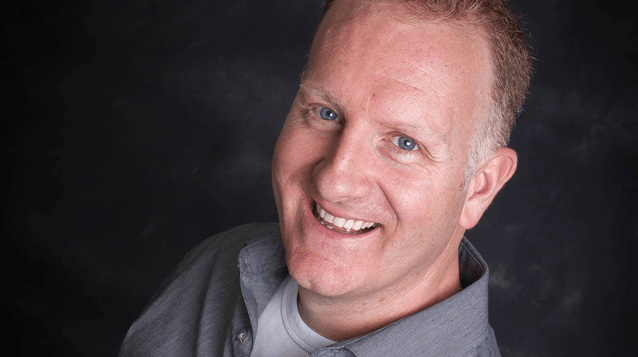 Rod Mawhood is a lifelong Niagara native who has had the pleasure of working in all three mediums – Radio, Print and TV – for over 20 years. His first announcing gig was with the then St. Catharines Stompers. Since then he's worked in radio and TV in Toronto, and currently is the announcer for the Niagara IceDogs and Niagara River Lions.
Rod also covers the Buffalo Bills for FOX Sports and the Buffalo Sabres for NBC Sports.