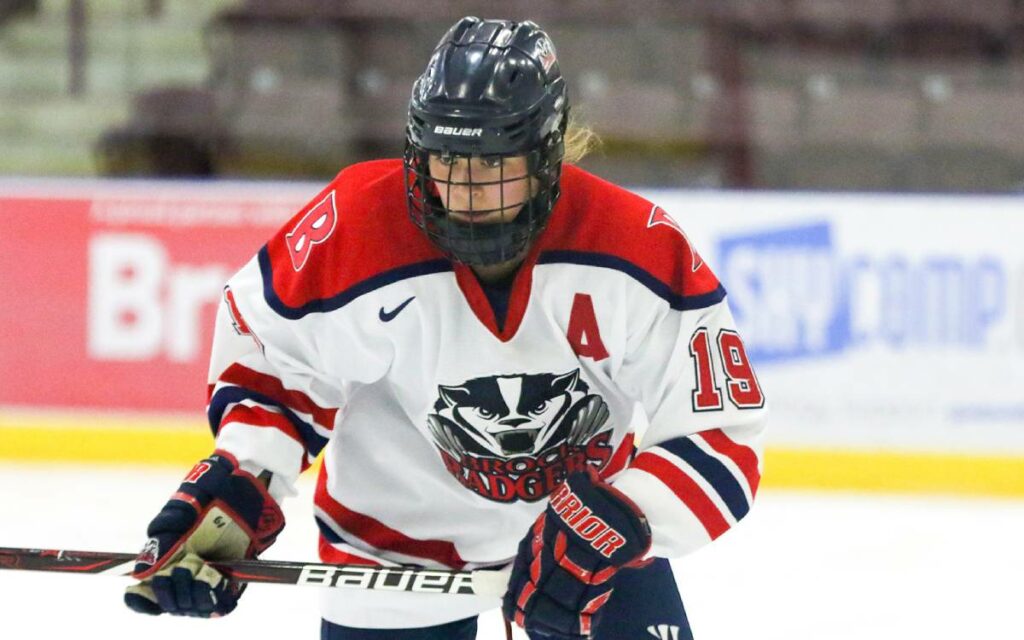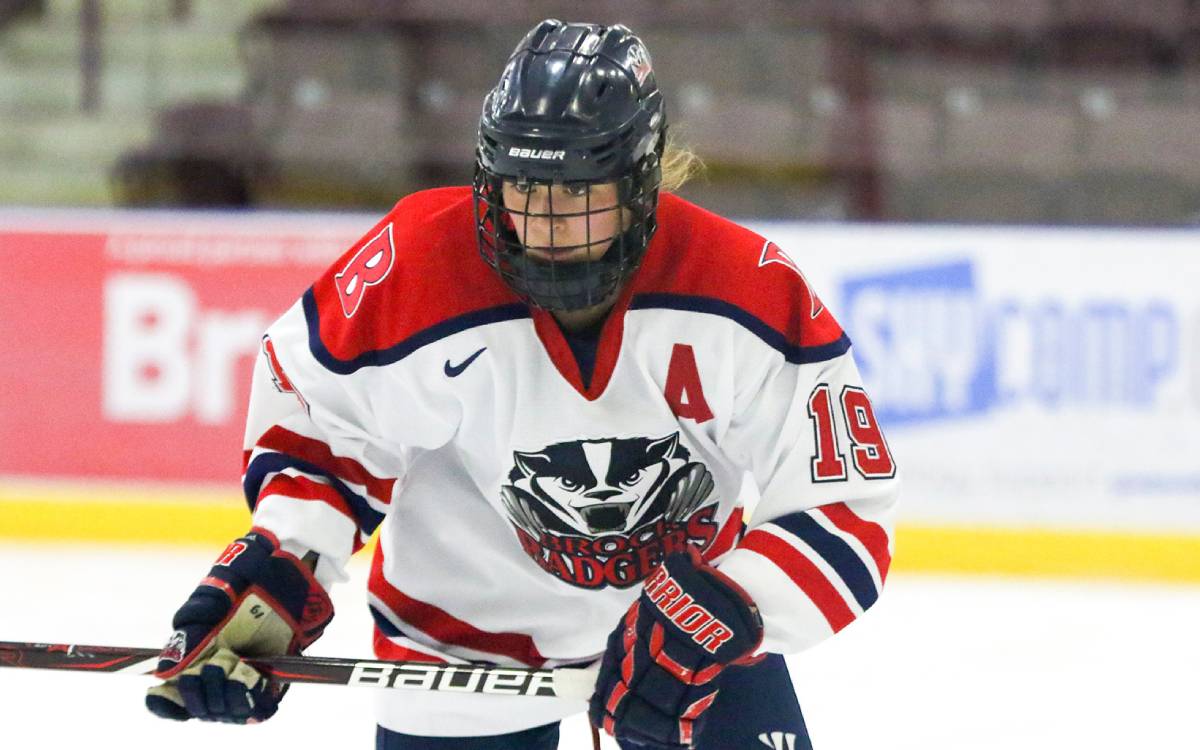 Carley Blomberg in action as a Brock Badger. Blomberg is one of a pair of Niagara athletes to be recently awarded the opportunity to take part in a selective coaching mentorship program. Photo credit: Brock Athletics
Many athletes consider making the transition to coaching, but few do, or at least get the opportunity to do so.
That's not the case for two local athletes.
Brock women's hockey player Carley Blomberg, and former Niagara College men's basketball player Lequan Hylton have been rewarded with tremendous opportunities.
Blomberg is one of just six university women's hockey players from across the country selected to participate in Creating Coaches, a new program made possible by a partnership between U SPORTS and The Hockey Canada Foundation to increase the number of female coaches in Canada.
"I am honoured and excited to have been selected for this program," said Blomberg, a fifth year Recreation and Leisure Studies student. 
"It's truly an honour to be part of something like this. This is an excellent opportunity to develop my skills as a coach further and pursue coaching after my U SPORTS playing career."
Blomberg found out about the opportunity through Badgers head coach, and former Team Canada player and coach Margot Page. 
"Coaching has always been a passion of mine," Blomberg explained. "I hope to develop my skills as a coach, be a role model for other girls and women, and empower others to participate in sport and seek leadership roles. 
Margot was key in getting me this opportunity, and I still don't know how to thank her for it."
Page feels Blomberg's attitude and hard work on and off the ice makes her a perfect coaching candidate for the future.
"Carley is going to have such an amazing experience in this program, " said Page. "She will be a sponge and absorb everything to grow and develop into an amazing coach. 
She excels in all that she does and is always there to guide and help others in any way that she can. It makes it easier for a coach when you have leaders like Carley on the team."
Unlike Blomberg, Hylton is already getting his opportunity to coach. 
Hylton was one of 10 apprentice coaches selected to participate in the Ontario Colleges Athletic Association (OCAA) Mentorship Program, in partnership with the Coaches Association of Ontario (CAO) over the next two years. 
Niagara College men's basketball head coach, Phil Mosley, will serve in the role of mentor for the next two years. 
"This is an amazing opportunity for Lequan to make a successful transition from player to coach in the OCAA," said Mosley, who coached Hylton at Niagara from 2015-2020. 
"I am excited to work with him as his mentor coach and the support offered by the Coaches Association of Ontario will be an invaluable resource."
Hylton credits Mosley's consistency and respect for his players as attributes that he hopes to replicate in the future.
"I am thrilled to be accepted for this mentorship program," Hylton said.
"I am eager to learn, grow and compete as a coach in the OCAA. Having the opportunity to learn from Coach Phil and have the support of (Niagara College Associate Director of Athletics and Recreation) Michele O'Keefe, I couldn't ask for a better opportunity to maximize my knowledge and coaching abilities."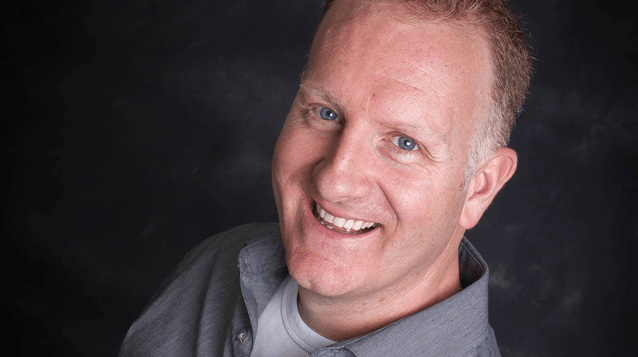 Rod Mawhood is a lifelong Niagara native who has had the pleasure of working in all three mediums – Radio, Print and TV – for over 20 years. His first announcing gig was with the then St. Catharines Stompers. Since then he's worked in radio and TV in Toronto, and currently is the announcer for the Niagara IceDogs and Niagara River Lions.
Rod also covers the Buffalo Bills for FOX Sports and the Buffalo Sabres for NBC Sports.