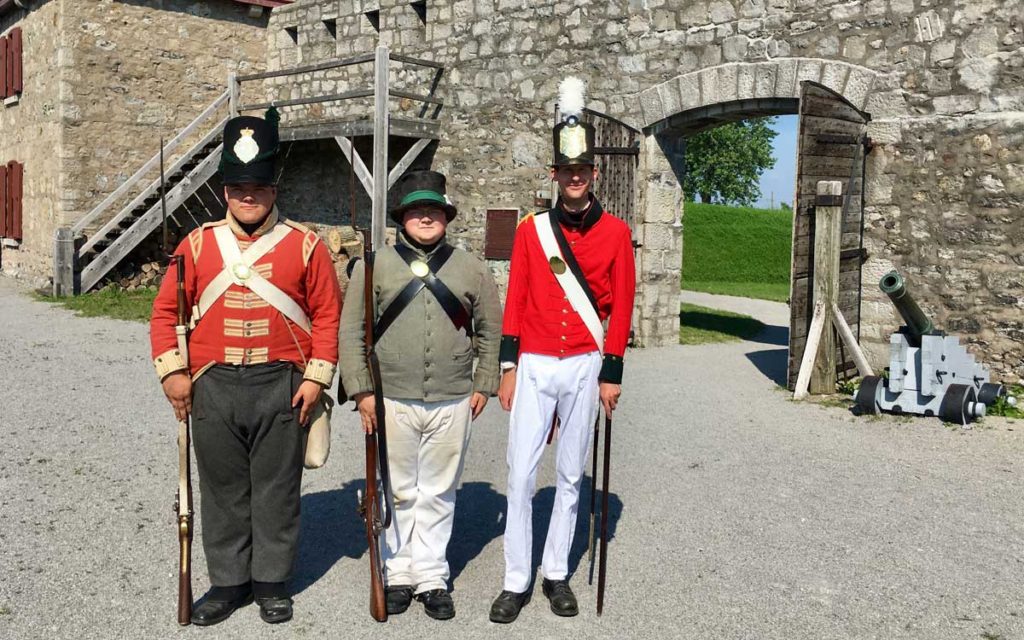 Barbecue smoke and the sound of live music filled the air above various events around Niagara as residents celebrated Canada Day this past weekend.
Despite the sultry weather, patriotic residents across the region ventured outside to enjoy concerts, craft shows, picnics, and parades.
Welland, Niagara Falls, and St. Catharines each hosted a series of concerts showcasing local talent and performers from around the province. Artists of note included: Basia Bulat, the Darcys, Vox Violins, and several entertaining cover bands.
Thorold held festivities at the Battle of Beaverdams Park, with live entertainment and the Niagara Military Vehicles Association on site.
Grimsby dedicated an English oak tree in front of the town's main museum to honour Canadians who fought and fell at Vimy Ridge in 1917.
H.H. Knoll Lakeview Park in Port Colborne was packed with food vendors, animal displays, and activities for children.
Parades of all kinds and sizes were held in Wainfleet, Pelham, Niagara Falls, and Niagara-on-the-Lake.
While, historic interpreters at Old Fort Erie and Fort George treated visitors to educational programming, weapons demonstrations, and musical performances throughout the weekend.
"We've seen a surprising number of people brave the heat and come through the site over the last few days", said a staff member at Fort Erie. "The majority of visitors have travelled from inside Ontario, Quebec, and the northeast United States."
For decades, the region has been a hotspot for tourists looking to commemorate Canadian Confederation.
Any top 10 list of Canada Day destinations would be incomplete without Niagara. The area is home to one of the most beautiful natural wonders of the world, the "Loveliest Town in Canada", superb wineries, and a number of historic sites.
Visitors do not only come from Canada and the United States, however. People from all over the world travel to Niagara for July 1 celebrations.
Anyone that drove down the Niagara Parkway on Saturday or Sunday would have seen a diversity of tourists lounging on the mist sprayed greens in front of the Falls.
"I love it here. Everyone is so nice and everything is so beautiful. I hope to return someday", said Ramesh, who is visiting from India.
In typical fashion, every community across the region ended the day on Sunday with fireworks.
Pyrotechnicians in Niagara Falls, the second best place to view Canada Day fireworks in the country (according to Reader's Digest), did not disappoint.
Booming blasts of various shades and shapes coloured the cascading waters, as thousands of pleased onlookers oohed and aahed at the spectacular display.
Another successful July 1 in Niagara as communities celebrated Canada's 151st birthday in style.