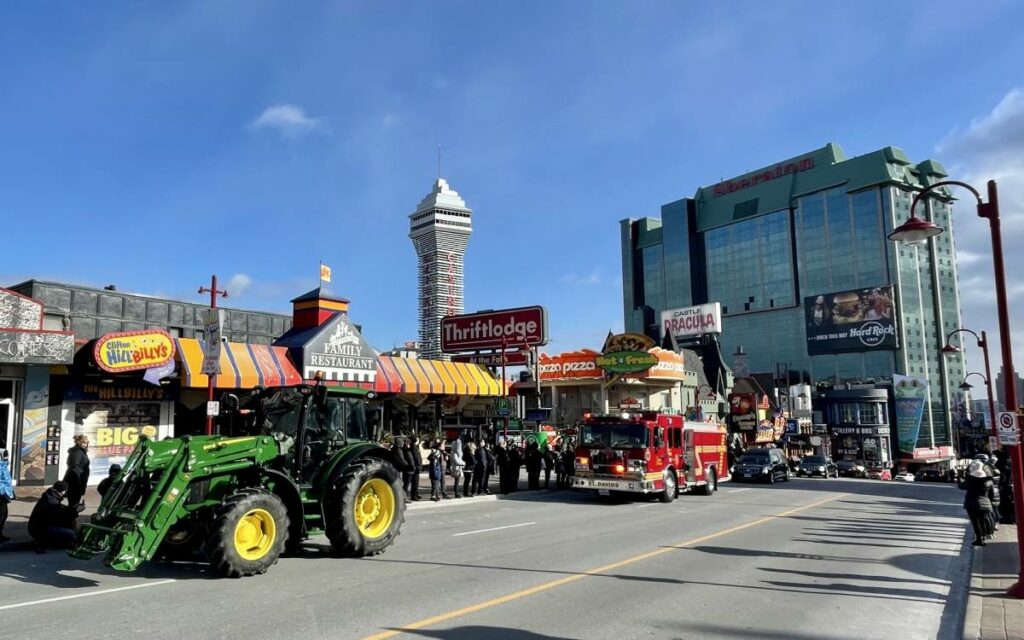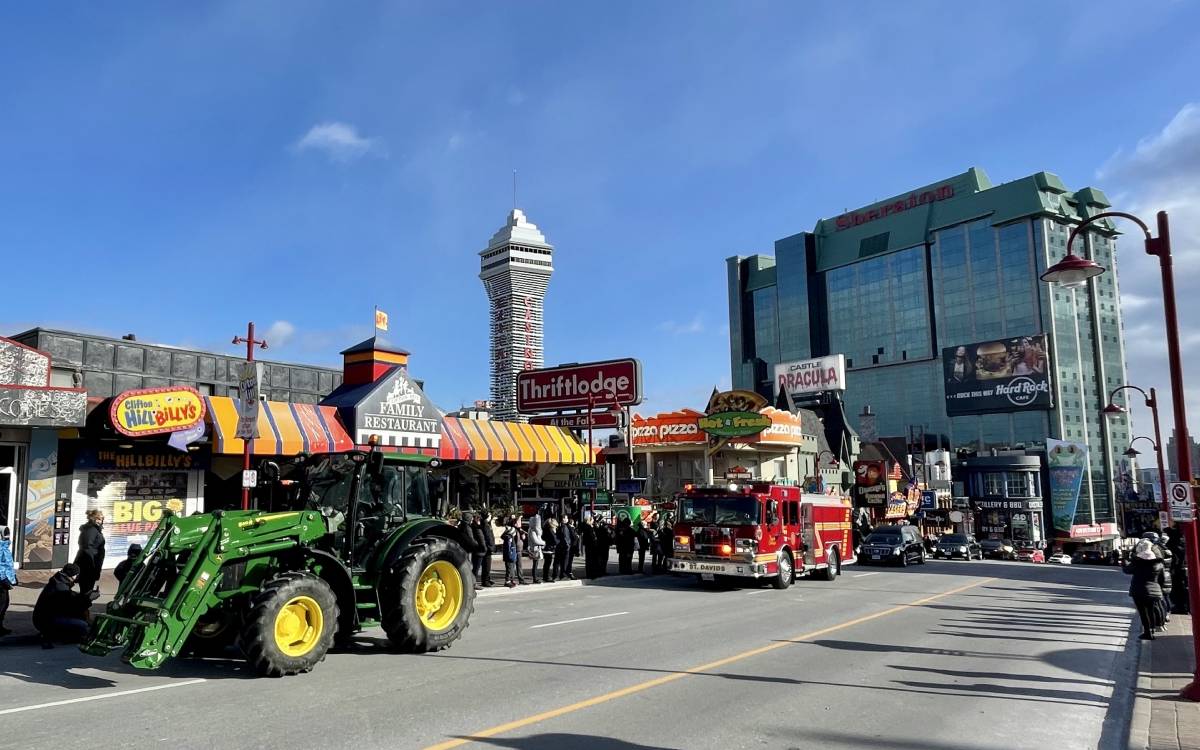 Charlie Burland passed of cancer at the age of 54 in December. Photo credit: The Niagara Independent/Nicholas Tibollo
Frigid temperatures and biting winds couldn't stop hundreds of family members, friends, acquaintances, colleagues, and former employees from lining up along Clifton Hill Monday afternoon to honour local tourism leader Charlie Burland.
Burland, who was president of Niagara Clifton Group, which owns and operates many of the retail stores, restaurants, attractions, and accommodations on the north side of Niagara Falls' famous hill, passed away of pancreatic cancer on Dec. 23. He was 54.
Monday's event saw several hundred people brave the cold and gather up and down Clifton Hill for Burland's funeral procession.  
"It was an overwhelming sight for me and the family to see the amount of staff (present and former), friends, business colleagues, firefighters and those who knew Charlie lining Clifton Hill as a tribute to him," said Burland's wife Lisa. 
"It touched my heart and would have made Charlie so proud to see! A heartfelt thank you to all who took the time to show your love!"
A John Deere enthusiast, one of Burland's prized green and yellow tractors – which he referred to as his "Ferrari" – helped lead the procession Monday. 
Accompanying the tractor was a firetruck from Niagara-on-the-Lake's St. David's detachment, where Burland served as a volunteer firefighter for 17 years before retiring in 2020. 
"I was brought to tears when I drove by the crowd on the Hill in the procession," said Niagara Clifton Group operations manager and Burland's cousin-in-law Shawn Collee.
"Charlie touched many lives and will continue to be our guiding spirit as we forge forward."
After the procession, Charlie was laid to rest at nearby Fairview Cemetery. 
Burland is survived by his wife Lisa and three sons, Geoffrey, Evan, and Blair.  
In operation on Clifton Hill for nearly a century, the Burland family tourism business started in 1925. That year, Charlie's grandfather, Charles Inglis Burland, purchased the property that is now Travelodge at the Falls. The elder Burland ran the site as a campground initially, before eventually building a motel in the early 1950s. 
During the 1960s, a number of the hill's most iconic attractions were built, including the House of Frankenstein, Houdini Magical Hall of Fame, and Ripley's Believe it or Not!
By this time, Charles Inglis Burland had passed away and his children took over the business. Charlie's father, Charles Dudley Burland, was the "visionary" of the group and spent the majority of his life building up and improving upon what his predecessor started. He died in 2010 at the age of 84. 
Charlie took over in the 1990s. 
In lieu of flowers, desired donations to Canadian Cancer Society, Hospice Niagara or Terry Fox Foundation are greatly appreciated by the family. Online condolences can be supplied at pattersonfuneralhome.com.