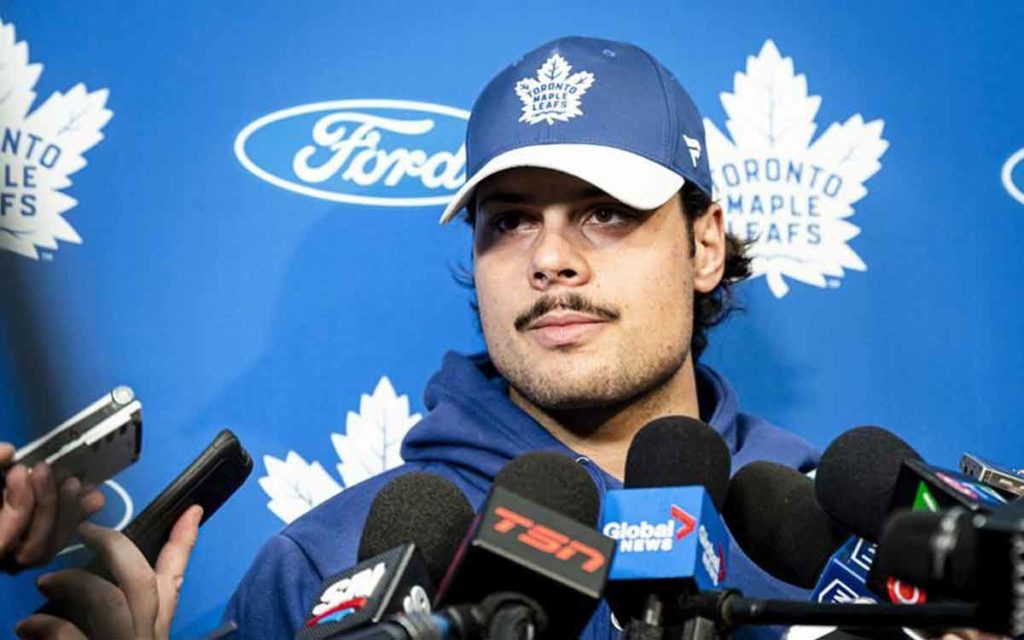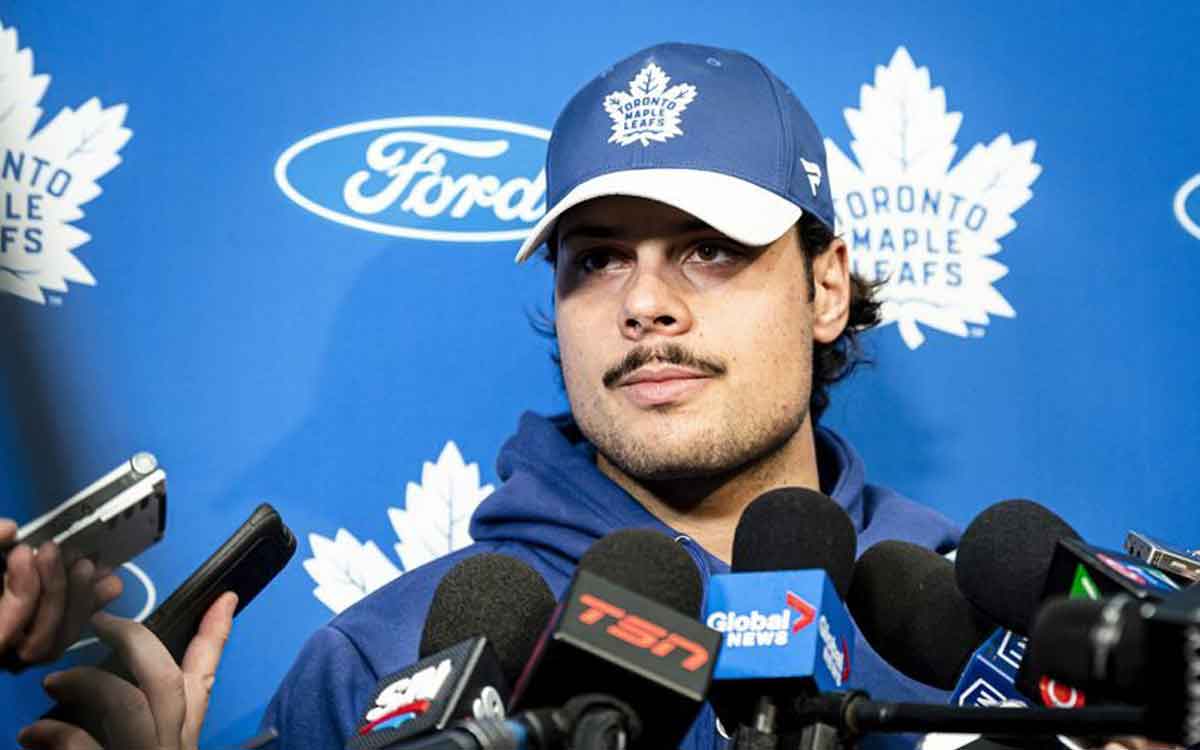 Toronto Maple Leafs forward Auston Matthews addresses the media.
At first glance, an initial reaction might have been to shrug, and say "boys will be boys". Especially rich boys. But upon further review, this moment in Auston Matthews' career path has far more depth to it than you might think.
Earlier this week the Leafs' star player had to face the media after it was revealed he and some pals, in a drunken stuper, allegedly approached a loan female security officer while she was sitting in her locked car at 2 a.m. outside a condo complex in Scottsdale, Arizona. The group were allegedly taunted the woman and tried to (or acted like they were going to) enter the vehicle. Matthews pulled down his pants before leaving the scene, making a rude gesture.
Professional athletes acting out in a childish, inappropriate way is nothing new. To be fair, it doesn't compare to the situations that the other major sports league players (and owners) have been involved with. Principally the NFL and NBA.
But that doesn't mean this should go unnoticed. Especially considering the climate we now live in. There are consequences for every action, and all is scrutinized and bared to the world for consumption. What comes next is usually the defining moment for any pro athlete.
One can only hope that Matthews can say all the right things, and then also do the right things – namely, learning from his mistake. His remarks, a prepared statement that read like it was written by a lawyer, seemed slightly cold and insincere but with charges pending there's no question everything Matthews says will be reviewed before the words leave his mouth.
If this is the last time this type of incident occurs involving the Leafs' forward, then we can assume that this was a one-off, an important step in Matthews' maturation process and a "teachable moment". It is part of the equation when you play in a major media market like Toronto. It should be noted that the Leafs only found out about the incident at the same time the general public did. That's a problem.
But let's also not let this incident grow into more than it was. There is a tendency by some on social media to want to lump this act in with other, far more serious acts of gross misconduct, and all that does is diminish the severity of the more serious allegations against others.
Here's hoping Matthews chooses to take this to heart, learn from it, move forward and conduct himself in a way that a potential captain of one of the most storied sports franchises should act.