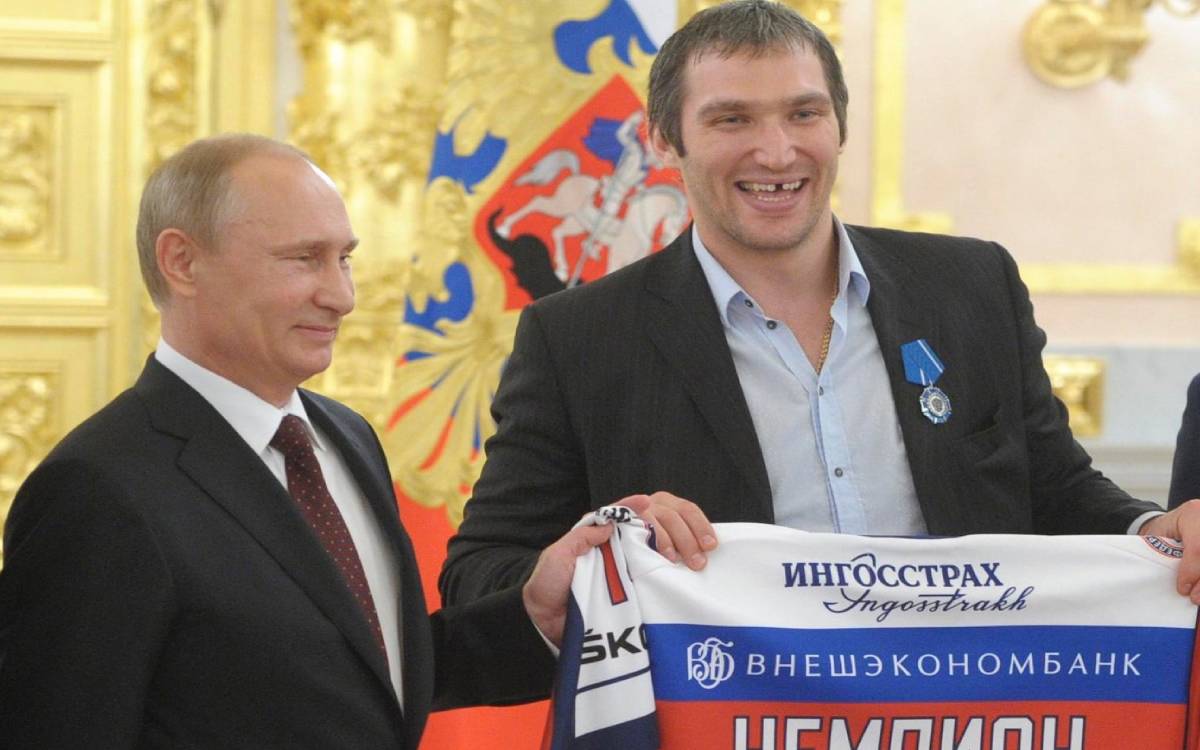 Numerous organizations and athletes denounce Putin, with Russia facing bans from several international leagues. Alex Ovechkin (pictured with Putin in 2014) called for an end to the war in Ukraine. Photo credit: Reuters/Ria Novosti
You can't go too far these days without reading about, hearing, or watching the ongoing conflict between Russia and Ukraine.
The past few days it's gone beyond the scope of politics and war. It's now affecting sporting events around the world. 
From Wayne Gretzky to Hayley Wickenheiser here in Canada, to Czech born hall of fame goaltender Dominek Hasek, everyone has their opinion and is speaking out. 
Perhaps the most telling comments came from the most notable Russian hockey player in the game today, Alex Ovechkin.
Ovechkin, a long-time supporter of Russian President Vladimir Putin, had this to say when asked about the on-going situation:
"Obviously, it's a hard situation. I have lots of friends in Russia and Ukraine and it's hard to see the war. I hope soon it's going to be over and there's going to be peace in the whole world," the 36-year-old said to reporters.
"Well, he is my president, but I am not in politics," Ovechkin replied when asked specifically about Putin. 
"I am an athlete, and you know, how I said, I hope everything is going to be done soon. It's hard situation right now for both sides and everything, like how I said, everything I hope is going to be end. I'm not in control of this situation."
Perhaps Ovechkin's most telling message, when asked if he'd like to share anything:
"Please, no more war. It doesn't matter who is in the war, Russia, Ukraine, different countries, I think we live in a world, like, we have to live in peace and a great world."
Since Ovechkin's comments, the sporting world has come together to denounce Putin and the ongoing conflict in Ukraine. 
After moving its championship soccer final from St. Petersburg, Russia to Paris, France, UEFA banned Russia from all international soccer competitions until further notice. 
FIFA joined suit, as countries such as Czech Republic and Poland refused to play Russia in any future World Cup qualifying matches.
Speaking of the Czechs, hockey hall of famer Dominik Hasek certainly didn't mince his words when he took to Twitter:
"The NHL must immediately suspend contracts for all Russian players! Every athlete represents not only himself and his club, but also his country and its values and actions. That is a fact. If the NHL does not do so, it has indirect co-responsibility for the dead in Ukraine."
Hasek has since gone on to call Ovechkin a chicken (expletive) as well. 
On Monday the International Olympic Committee called for Russia to be excluded from all sporting events.
Those comments came after Hayley Wickenheiser, current Senior Director of Player Development with the Toronto Maple Leafs, and arguably the greatest female hockey player of all-time, said this on Twitter:
"Hey @fifaworldcup @olympics – this pretty much sums up how the world feels about your sanctions. Get out of bed with Putin and lead!"
Heck, even Wayne Gretzky had his opinion on Hockey Night in Canada:
"I think international hockey should say, 'We're not going to let [Russia] play in the world junior hockey tournament'." 
The IIHF rescheduled its Covid postponed 2022 World Junior Hockey Championship for August.
A number of other sporting federations, including skiing, curling and Formula 1, pulled their premier events out of Russia. 
The International Biathlon Union banned Russia from its events. 
There's no telling when the cancellations will stop, but I go back to four words Alex Ovechkin said when asked about the Russia-Ukraine conflict.
"Please, no more war."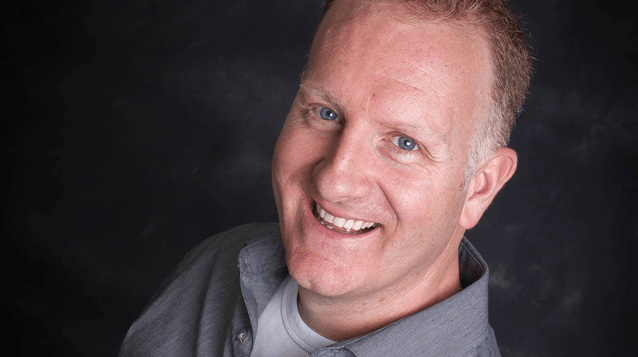 Rod Mawhood is a lifelong Niagara native who has had the pleasure of working in all three mediums – Radio, Print and TV – for over 20 years. His first announcing gig was with the then St. Catharines Stompers. Since then he's worked in radio and TV in Toronto, and currently is the announcer for the Niagara IceDogs and Niagara River Lions.
Rod also covers the Buffalo Bills for FOX Sports and the Buffalo Sabres for NBC Sports.