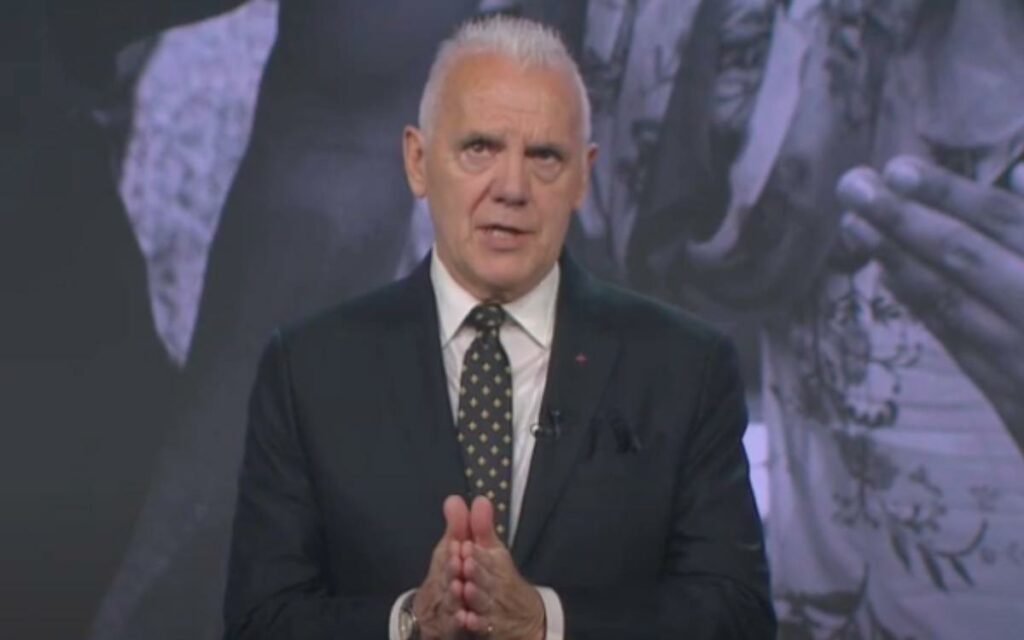 Anti-woke retired Lt.-Gen Michel Maisonneuve delivers keynote address at the Conservative Party's policy convention on Sept. 7, 2023. Photo credit: YouTube/CPAC
The Conservative Party of Canada is having its policy convention over the next few days, and it got off to a lively start Thursday evening with keynote speaker Michel Maisonneuve, retired Lt.-Gen and the so-called "non-woke" General. Last November, Maisonneuve was honoured with the Vimy award for his life-long contribution to Canada's defence, military education, support for veterans and commitment to bilingualism. At the military gathering where he was given the award, he made a very controversial speech that received much media and other attention. 
In last year's speech, Maisonneuve criticized everything from the destruction and removal of historical statues, the many apologies to various groups for historical grievances and climate change policies. He also criticized leaders – without naming names – who he accused of dividing citizens rather than uniting them. But when he said "can you imagine a military leader labelling half of his command as deplorables, fringe radicals and less-thans and then expecting them to fight as one?", everyone knew the identity of the leaders to whom he was referring. Senior military officers in attendance at that event gave him a standing ovation. 
Maisonneuve was the kick-off speaker at the 2023 Conservative policy convention, along with his wife Barbara, also a military veteran as a Major with the Royal Canadian Air Force. Their presentation was nothing short of spectacular. The themes of their speeches were very similar to the comments made by the Lt.-Gen last year, updated to be relevant for current circumstances. The two Maisonneuves' presentation was focused on their pride in Canada and disappointment in how Canada had lost its place on the world stage under the Trudeau government. They were highly critical of the "woke" movement that panders to narrow special interests instead of the best interests of the majority of Canadians. 
They were also highly critical of how the Canadian military had been diminished by underfunding and underappreciation by the Liberal government, and how as a result Canada has been relegated to the "kid's table" at international meetings. They noted Canada's proud military past in both world wars, Afghanistan and other international disputes, and how that military had been let down in recent years. They commented on how we must stop apologizing for our past and appreciate our history, while acknowledging its flaws. Mistakes were surely made, but that should not invalidate our great history as a nation. 
It was a very moving presentation that elicited many standing ovations. It is available on YouTube, and I hope that every Canadian will take the time to watch it, as it is something all Canadians should see.  The bottom line is that it heralds a return to fundamental Canadian values, patriotism and common sense. 
At any policy convention, there are the usual contentious policies on the agenda that party members will be voting for or against. In this convention, the most controversial proposals the party members will vote on include protecting children by prohibiting life-altering medicinal or surgical interventions on minors under 18 to treat gender confusion or dysphoria. Another policy resolution that will attract attention advocates for biological women to have safe spaces without the concern that biological men who have declared themselves as transgender can also occupy those spaces. This would also exclude biological men who say they are transgender from participating in women's sports. 
A final contentious proposal involves the so-called safe-supply drug issue, and the recommendation to change the focus to rehabilitation of addicts instead of providing them with supplies of government-provided drugs in so-called safe injection sites. Although delegates to the convention will vote on all of these issues, the party leadership is not compelled to accept any of these recommendations as part of a future policy platform. This is the same situation for all political parties.  
Voting on these policy proposals doesn't take place until this Saturday, so it's anyone's guess as to how the votes will go. The Conservative Party called this year's convention the Common Sense Convention, in reference to the many practical issues on the agenda. The Maisonneuves' presentation was very much one of common sense, something that many Canadians seem to welcome returning to in the very near future.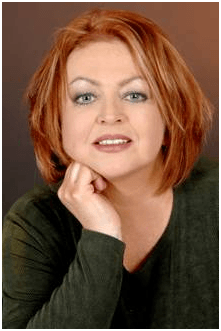 Catherine Swift is President of the Coalition of Concerned Manufacturers & Businesses of Canada (CCMBC). She was previously President of Working Canadians from 2015-2021 & President & CEO of the Canadian Federation of Independent Business (CFIB) from 1995-2014. She was Chief Economist of the CFIB from 1987-1995, Senior Economist with TD Bank from 1983-1987 & held several positions with the federal government from 1976-1983.
She has published numerous articles in journals, magazines & other media on issues such as free trade, finance, entrepreneurship & women business owners. Ms. Swift is a past President of the Empire Club of Canada, a former Director of the CD Howe Institute, the Canadian Youth Business Foundation, SOS Children's Villages, past President of the International Small Business Congress and current Director of the Fraser Institute. She was cited in 2003 & 2012 as one of the most powerful women in Canada by the Women's Executive Network & is a recipient of the Queen's Silver & Gold Jubilee medals.
She has an Honours BA and MA in Economics.