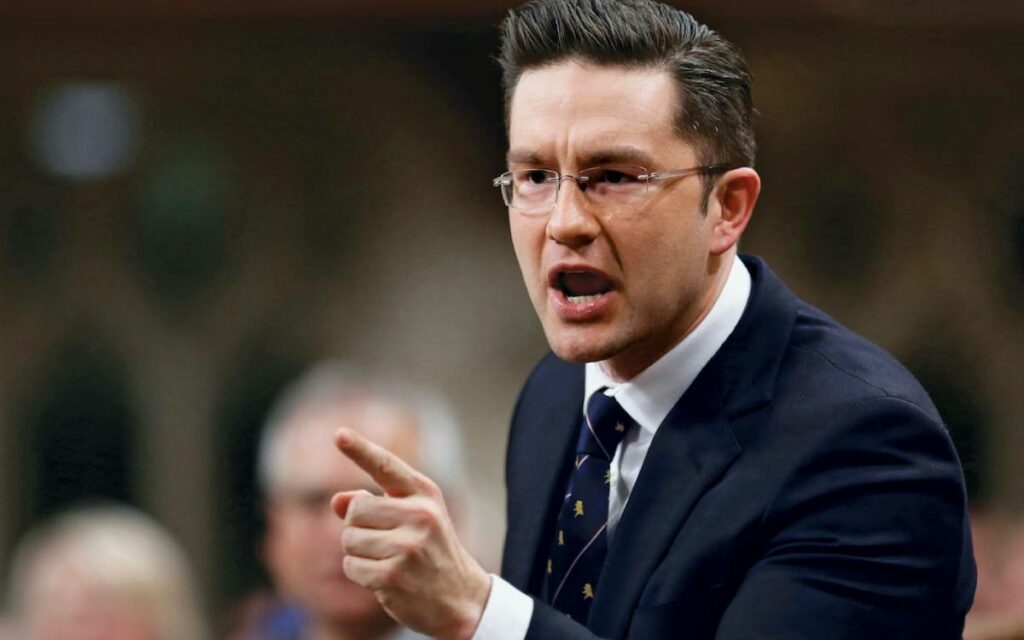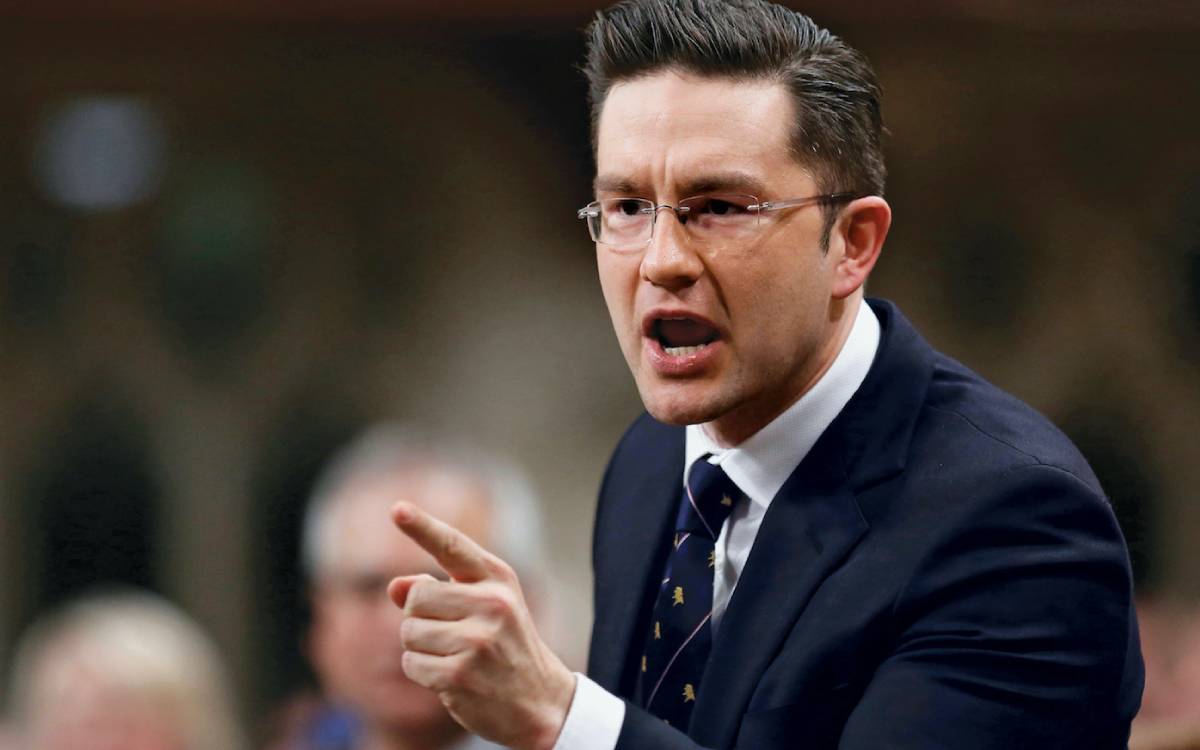 While the field continues to fill out, it seems the 2022 Conservative leadership contest will be primarily fought between Pierre Poilievre (pictured) and Jean Charest. Both have wildly different visions of what the Conservative Party is and can be. Photo credit: IMDB
Ali vs. Frazier, Mayweather vs. Pacquiao and Poilievre vs. Charest. One of these is not like the others, but it could still be a fight worthy of pay-per-view, or at least a Conservative membership.
Canada's Conservatives are no strangers to leadership races and with the rules out for this race, leadership hopefuls are already raising their fists and throwing a few punches at their opponents. Though the method of how Conservatives will vote is still up in the air, one thing is clear that on September 10, the Conservatives will have a leader and path to forming government.
The current hopefuls include frontrunner Ottawa MP Pierre Poilievre; followed by former federal PC leader and Quebec premier Jean Charest; Ontario MPs Leslyn Lewis and Scott Aitchison; current Ontario MPP Roman Baber, and former Ontario PC leader and current mayor of Brampton Patrick Brown. 
Despite the growing cast of contenders, a recent poll from Abacus Data found that the actual race is between Conservative bulldog Pierre Poilievre and the relic of the PC era Jean Charest. It seems like this polling is not lost on Poilievre's campaign, as he has been throwing punches at the Charest campaign even before he officially entered the race. 
Poilievre's attack on Charest is that he is not conservative, and he's just a liberal in sheep's clothing. He points to Charest introducing a price on carbon when he was premier of Quebec as a prime example. The irony of this is lost on Poilievre, as he and the Conservative Party in the 2008 federal election ran on a promise to work with the provinces and the United States "to develop and implement a North America-wide cap and trade system for greenhouse gases and air pollution, with implementation to occur between 2012 and 2015."
In Conservative circles, the quickest way to get a member's vote is to bash the carbon tax. The second quickest way is to call someone a liberal. But that is just clickbait and something that Poilievre knows well. He has built an entire brand on "pwning liberals" and using strawman arguments to win partisan points. In doing so, he often skips over the more nuanced details and lacks a thoughtful critique of the problem at hand. 
Poilievre is not the only one to use this strategy. In the 2020 leadership race, Erin O'Toole branded himself as "True Blue" and his team worked hard to paint his rival, Peter MacKay, as liberal. It worked then and it will likely work now, but the problem arises once one is elected as leader. Because the gospel that worked to convert Conservative members is not the same tune that will win the hearts of Canadians. 
Conservatives have a natural concern about big government and a natural concern about people betraying them from their own side. This sense of betrayal eventually led to O'Toole's downfall a few months ago, as that "True Blue" quickly faded as he moved to the centre ahead of an election. Conservatives like to have their wine strong and are hesitant to water it down, even if that means a better chance of winning. 
As the Tories are embarking on nearly a decade on the opposition benches and away from the chair of power, it is time to do something different. Conservatism today needs a makeover. The politics of Stephen Harper and those that preceded him are not the politics that are needed to win today. A move to the far right is not an option, while driving to the centre is not on the playing card. 
There is no better time than the present to have this discussion and to create a Conservative Party that will not only reflect well in a leadership race but also in a general election. Name-calling and childish antics are not the solutions. 
Those running for the Conservative leadership should do just that and be leaders. 
Instead of listening to those that once walked the hallways of power so long ago, talk to members and see what issues they are concerned about. If a candidate wants to show real leadership, they need to go a step further and talk to those who have voted Conservative in the past but not in recent elections. Find out why and bring them back into the fold. 
It is by growing the famous big blue tent that Tories will find themselves back in power instead of in the passenger or, even worse, the backseat. Only then can a leader keep their most important promise to members and that is forming government. 
Daniel Perry is a consultant with Summa Strategies Canada, one of the country's leading public affairs firms. During the recent federal election, he was a regular panelist on CBC's Power and Politics and CTV Morning Ottawa.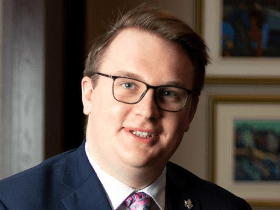 Daniel Perry is a consultant with Summa Strategies Canada, one of the country's leading public affairs firms. During the most recent federal election, he was a regular panelist on CBC's Power and Politics and CTV Morning Ottawa.