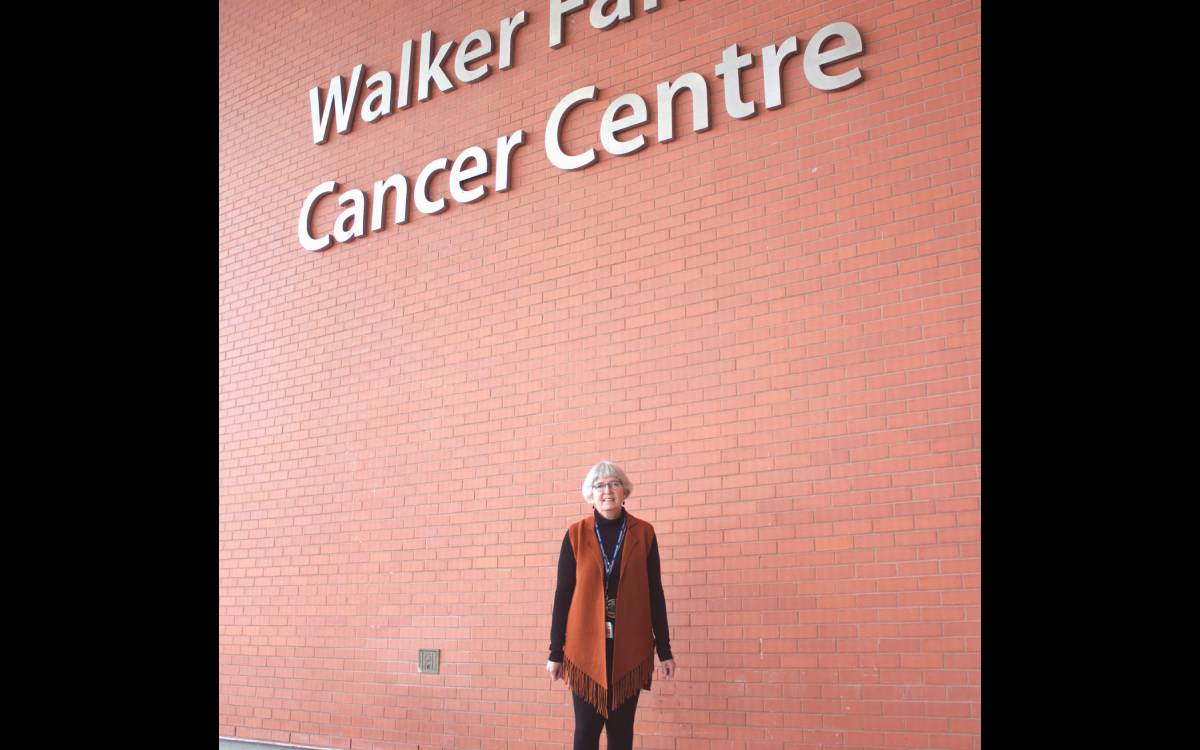 Walker Family Centre oncologist Dr. Janice Giesbrecht. Supplied photo.
If there is one thing Dr. Janice Giesbrecht has seen a lot of in her career as an oncologist, it would be change. Change in treatments, clinic size, survival rates and diagnostics just to name a few.
The Niagara-raised physician, who recently completed her second term as Chief of Oncology at Niagara Health and has handed the reigns over to her colleague Dr. Michael Levesque, has had a long and distinguished career navigating one of the busiest departments through numerous changes. But Dr. Giesbrecht didn't always want to be a cancer doctor. It was essentially a summer job in Toronto that ignited an interest in caring for those with cancer.
Her post-secondary studies focused on math and physics. She then did some research work at Princess Margaret Hospital in Toronto as part of a summer job. It was that experience that launched her down the path of cancer care and after a total of about 17 years of post-secondary education, Dr. Giesbrecht found herself back in Niagara at the region's first oncology clinic located at the former Hotel Dieu Hospital on Ontario Street in St. Catharines.
"I never faltered during medical school but certainly there were times when I was very tired," said Giesbrecht. It's a medical specialty that is constantly changing in terms of research, new treatments and diagnostics. "I had a mentor who said to me once, 'Oncology is for someone who would not be happy doing five years from now what they're doing today'."
Decades later Dr. Giesbrecht has definitely seen a lot of changes not only in how cancer is diagnosed and treated but specifically the size of the cancer care program in Niagara. What started out as a small oncology clinic at Hotel Dieu Hospital with three oncologists, barely 10,000 patient visits a year and delivering chemotherapy treatment only; has grown into a 67,000 square foot cancer centre that is home to 20 oncologists, radiation treatment and well over 80,000 patient visits annually.
According to Dr. Giesbrecht there are a few factors that play into the dramatic increase in patient visits to the Walker Family Cancer Centre. The most significant are the ability for physicians to diagnose more cancers earlier, an aging population and a much improved survival rate.
While a greater survival rate is obviously a positive, it also puts a lot of stress on a healthcare system already bursting at the seams. Giesbrecht says that it wasn't that long ago some cancers had no treatment options available. Now, there are numerous treatment options and many are far less toxic than previous ones. "At the beginning of my career there were no real treatment options for advanced colon or lung cancer," she explained. "I've seen a lot of advances and changes in my career. Anti-nausea medications, there have been a huge leap forward which means a better quality of life for the patient going through treatment." Giesbrecht said that when she was in university she had a colleague die of testicular cancer. "There was just no treatment at the time."
The team at the Walker Family Cancer Centre, which Dr. Giesbrecht is quick to point out consists of more than oncologists – it includes social work, nurses, dieticians and others – has been part of numerous clinical trials which have lead to advances in treatment. Technology is also helping oncologist share information and become more laser focused with treatment. She said as oncologist, "We welcome change, we drive it."
Giesbrecht says that when she talks to medical students who are doing a rotation at the Walker Family Cancer Centre she drives home the message of constant change. "I tell them about the mindset you need to be an oncologist. If you like to always do new things and don't want to be bored, I have the job for you."
While change is positive, being an oncologist also means very long hours and lots of stress. Dr. Giesbrecht recalled bringing one of her daughters to work in the evening. Her daughter was just three years old at the time and one of the patients asked her if she was going to be a doctor like her mommy to which her daughter replied, "You mean someone who doesn't come home until night?"
While there is no cure for cancer and it is a bunch of different diseases it's tough to define success in this field. Giesbrecht said, to her, success is different for every patient. "Someone's cancer may come back but they also might be 17 years cancer free. That's successful." She recalled one patient, a young mother, who had breast cancer that eventually involved her liver. "We tried multiple treatments. We tried clinical trials and it worked. Ten years later she was able to raise her children. That was a home run." That clinical trial is now a standard treatment.
On the flip side, some patients should only require minimal treatment for a cancer that statistically should be easy to treat and then it leads to an unexplained death. "You go through everything, emotions, asking yourself what you could have done different, what happened?"
Growing up in Niagara means you unfortunately see some familiar faces as an oncologist in your hometown. "My patients could be my friends. I've looked after my high school teacher." She recalls that in a middle of a very serious conversation, "that particular high school teacher started to correct my grammar," she said with a laugh. "Every day there are feel good and heart wrenching stories."
"Sometimes the days seem never ending. It's a juggling act. Most of my career we took direct calls from patients. We still take calls from emergency physicians. It can be 24/7." Asked how many more years she will be practicing medicine, Giesbrecht simply said, "I don't know." She said she has two grandkids now and would like to start doing a little less and ideally job share with a new recruit and work towards a transition.
One thing is for certain, the Walker Family Cancer Centre will continue to expand. "I am very confident the program will continue to grow and develop."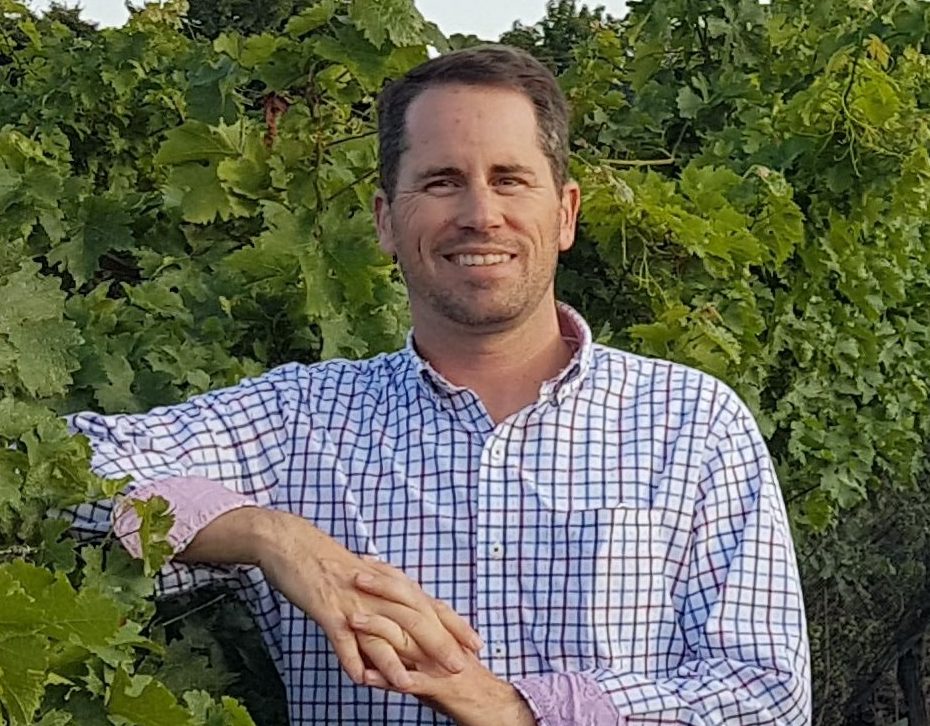 Kevin has spent over two decades as a public relations professional in a variety of sectors including professional sports, the arts, industry and healthcare.  After tiring of the daily commute to Toronto he returned to Niagara and launched The Niagara Independent, an online news source published twice weekly.
He is a graduate of Brock University, Niagara College and the Richard Ivey School of Business. He was named one of Niagara's 40 Under Forty in 2005.
Kevin is most proud of his twin daughters. He is also a triathlete and four-time Ironman finisher.