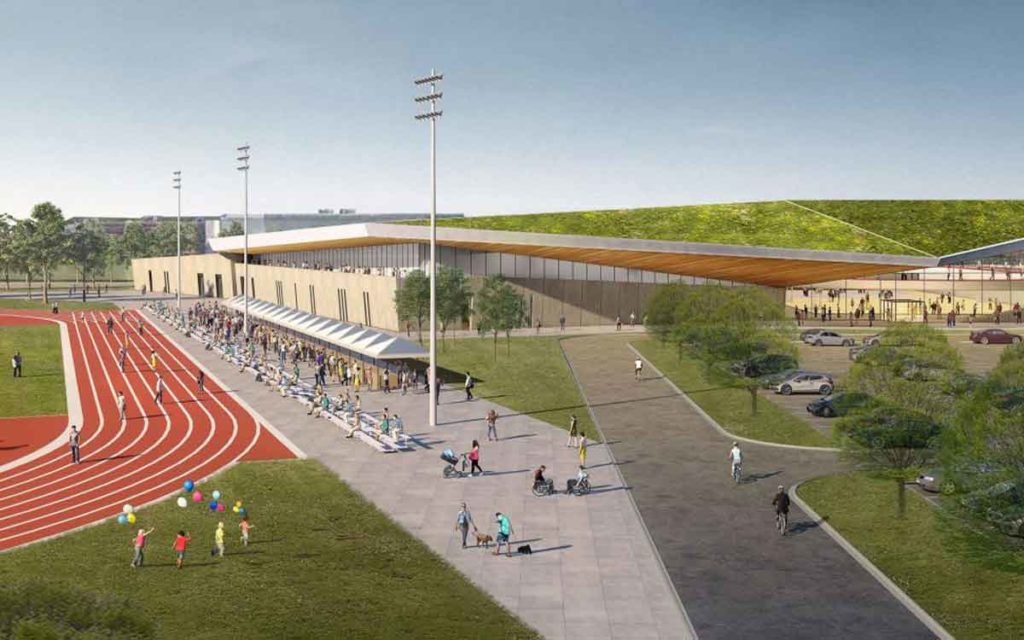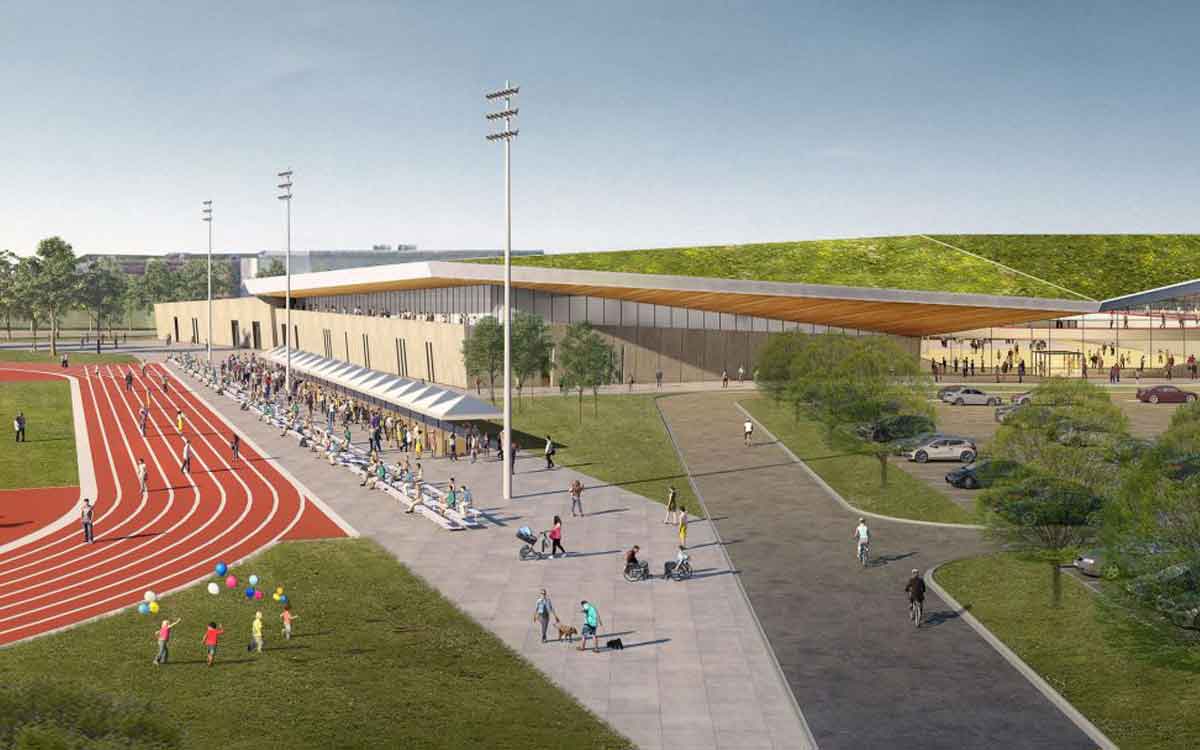 An artist's rendering of Canada Games Park to be located at Brock University.
The Niagara 2021 Canada Summer Games announced yesterday that Ontario-based Aquicon Construction has been awarded the contract to build two of the key legacy projects for the Games – Canada Games Park and the Henley Rowing Centre. Construction will begin immediately for the Canada Games Park project that will host a number of different athletic events for the Games in 2021.
"This is yet another significant milestone in our preparation for the Games," explained Doug Hamilton, Chair of the Niagara 2021 Canada Summer Games Host Society. "We look forward to working with Aquicon to develop facilities that will not only greatly enhance the 2021 Canada Games, but will also leave a critical legacy for many years after the Games."
Aquicon has lead a number of significant construction projects in Niagara and specifically for sports facilities. They built the Gale Centre in Niagara Falls and the Vale Health and Wellness Centre in Port Colborne. The former being a four-pad hockey facility and the latter being a multi-use recreational facility that houses ice rinks, a fitness centre and a pool.  Aquicon was also responsible for the multi-million dollar transformation of Niagara College's Welland Campus, a massive construction project that significantly expanded the College's programming.  And, in 2005 Aquicon completed construction of the $24 million dollar MacBain Community Centre in Niagara Falls.
Niagara Falls mayor Jim Diodati said the city's experience with Aquicon was top notch. "Aquicon was very good to work with and I'm confident they will do an excellent job building the 2021 Canada Summer Games facilities in Niagara."
Daniel Aquino, president of Aquicon, said his entire team is excited to get started. "The biggest thing for us is adding something to the community. When you can tag yourself onto the flagship project of something like the Canada Summer Games, it's pretty special." Aquino said the company currently has six or seven athletic facility projects on the go with many more successfully completed over the years.
The family-owned company was formed in 1986 by the Aquino brothers, who were both experienced general contractors before joining forces. The company has grown dramatically since its formation, and has completed numerous large-scale projects in a variety of sectors including recreation centres, multi-storey residential facilities, operation centres and post-secondary institutions.
"We are committed to completing the Niagara 2021 Canada Summer Games project on time and on budget, and to that end will draw from Niagara's trades and labour as much as we possibly can", added Aquino.