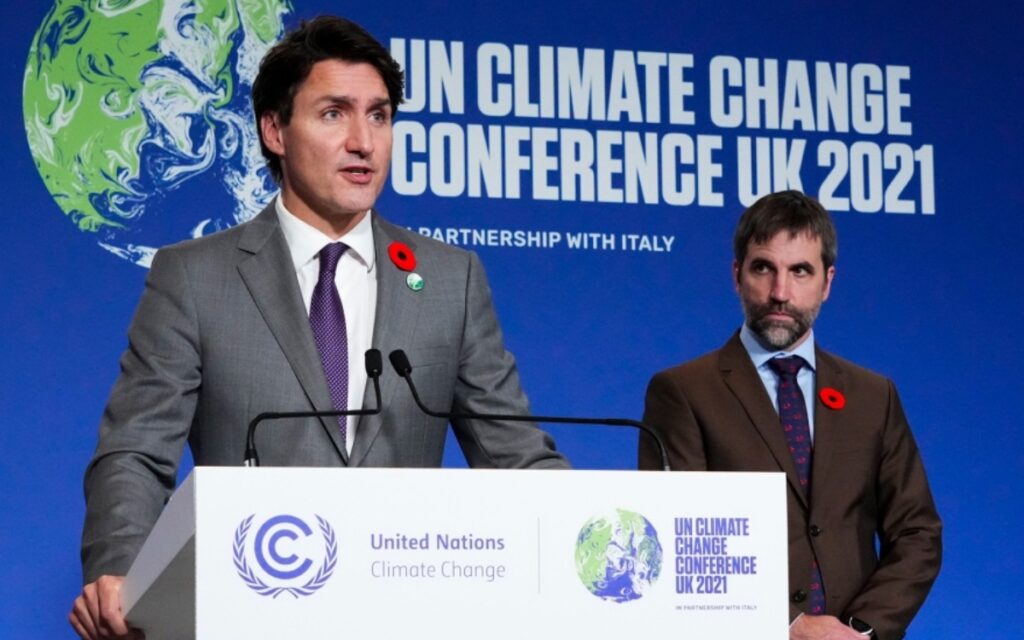 COP28 Climate Summit in Dubai braces for a showdown over unmet COP21 goals and industry defiance. Photo credit: The Canadian Press/Sean Kilpatrick
Oh joy, oh bliss. Another climate change conference will soon be upon us, this time held in Dubai, United Arab Emirates – that bastion of human rights & women's rights – from November 30 to December 12. This one is called COP28, or the 28th Conference of the Parties. This bunfest will apparently include the first "Global Stocktake", where countries evaluate the progress they have made toward the goals arrived at in the Paris Agreement arising from COP21 in 2015. That will be interesting, as it is well known that no country has even come close to achieving the lofty goals set at COP21. Seems like we will be hearing lots of equivocating at the meeting. 
The key goal emerging from COP21 was to hold the increase in the global average temperature to below 2 degrees Celsius above pre-industrial levels and pursue efforts to limit the temperature increase to 1.5 degrees Celsius above pre-industrial levels. To accomplish this, it was established that greenhouse gas emissions would have to peak before 2025 and decline by 43 per cent by 2030. This may have seemed achievable back in 2015, but like virtually all climate targets it appears today to be pretty much unattainable by the deadlines noted back then. 
COP21 in 2015 was of course the first UN climate conference triumphally attended by the newly elected and climate-obsessed Trudeau government. At that meeting, Trudeau had one of the largest delegations by bringing just under 300 delegates to the conference, more than twice as many as the US, and continued to send gigantic delegations in subsequent years. This should have been Canadians' first clue that Trudeau and his colleagues had absolutely zero respect for taxpayers' dollars. But major virtue-signalling was on the agenda, and no price was too high.
In the intervening time period, reality has sunk in to dampen the climate zealots' utopian plans. Many countries have backed off their initial ambitious targets for reducing CO2 emissions as renewable energy sources have proven to be very expensive and unreliable. Global conflicts such as the Russian invasion of Ukraine brought home to many European countries that shutting down their nuclear and coal-fired facilities was foolish as it merely increased their dependence on Russian natural gas and helped them fund their war against Ukraine. The more recent Israel-Palestinian conflict has again demonstrated how energy policies can be disruptive to global stability as Iran, like Russia, is funding war against Israel with revenues from their fossil fuel exports. 
It will also be interesting to see how Trudeau's big climbdown on the carbon tax in Atlantic Canada plays out on the international stage. Trudeau fancies himself a global leader on climate issues, yet when some Liberal votes were endangered in Eastern Canada he quickly abandoned his climate bona fides and gave an exemption to the Atlantic provinces on heating oil, one of the dirtiest fuels out there. All those Liberal statements of how Canadians would get back more money in rebates than they paid in carbon tax, how the economy and the environment went hand in hand and how so many well-paying green jobs would be created that Canadians would never even notice the carbon tax suddenly went into the growing  dumpster fire of dishonest Liberal promises. 
 At COP28, there will be another interesting difference from previous COP meetings. Earlier get-togethers were primarily composed of government officials and climate alarmist groups, most of whom were in agreement with the need for urgent and drastic action on the climate. It looks as if the upcoming COP meeting will have much more representation from oil and gas industry executives as well as Canadian politicians who oppose the unrealistic climate agenda promoted by most of the COP meeting participants. 
For instance, Alberta Premier Danielle Smith and Alberta Environment Minister Rebecca Schultz are both attending the conference. In a recent communication with Premier Smith, she told me "I'm not going to let (federal Environment Minister) Guilbeault tell the Alberta story". Can't really blame her. And many oil and gas executives are fed up with our federal government criticizing Canada's innovative and productive oil and gas industry at these international get-togethers when they should be defending their own country's ingenuity and research into how to reduce emissions while still providing reliable, affordable energy to Canadians and other countries. Many of these industry executives have therefore decided to attend these events themselves and tell the truth about what is really happening in their industry and why it should be encouraged, not vilified. 
As a result, although I would never have said this before about any COP gathering, this one may well be fun.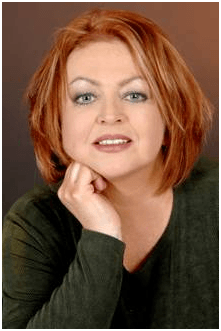 Catherine Swift is President of the Coalition of Concerned Manufacturers & Businesses of Canada (CCMBC). She was previously President of Working Canadians from 2015-2021 & President & CEO of the Canadian Federation of Independent Business (CFIB) from 1995-2014. She was Chief Economist of the CFIB from 1987-1995, Senior Economist with TD Bank from 1983-1987 & held several positions with the federal government from 1976-1983.
She has published numerous articles in journals, magazines & other media on issues such as free trade, finance, entrepreneurship & women business owners. Ms. Swift is a past President of the Empire Club of Canada, a former Director of the CD Howe Institute, the Canadian Youth Business Foundation, SOS Children's Villages, past President of the International Small Business Congress and current Director of the Fraser Institute. She was cited in 2003 & 2012 as one of the most powerful women in Canada by the Women's Executive Network & is a recipient of the Queen's Silver & Gold Jubilee medals.
She has an Honours BA and MA in Economics.