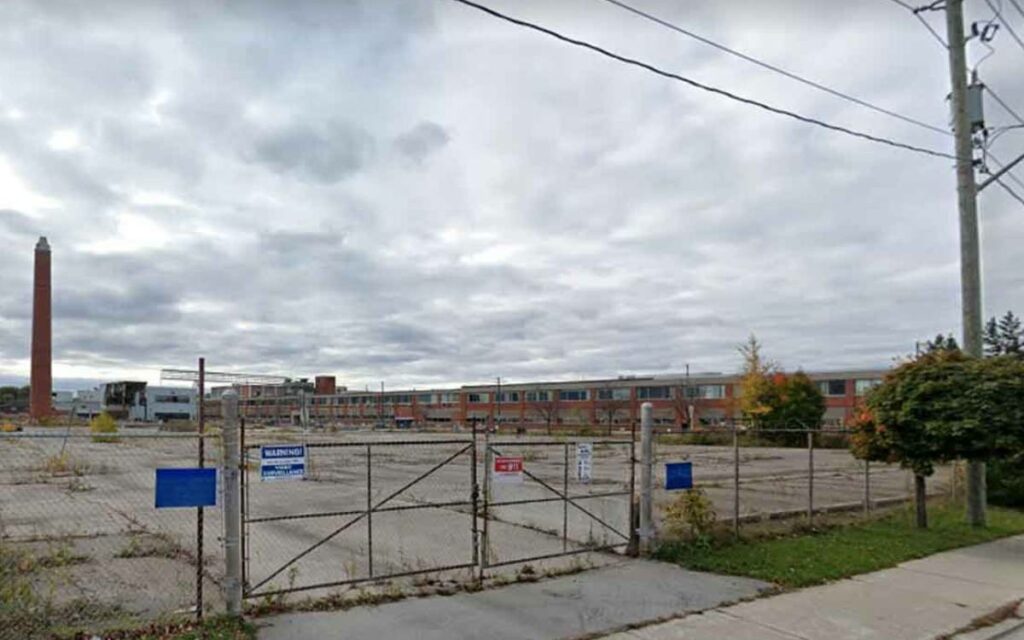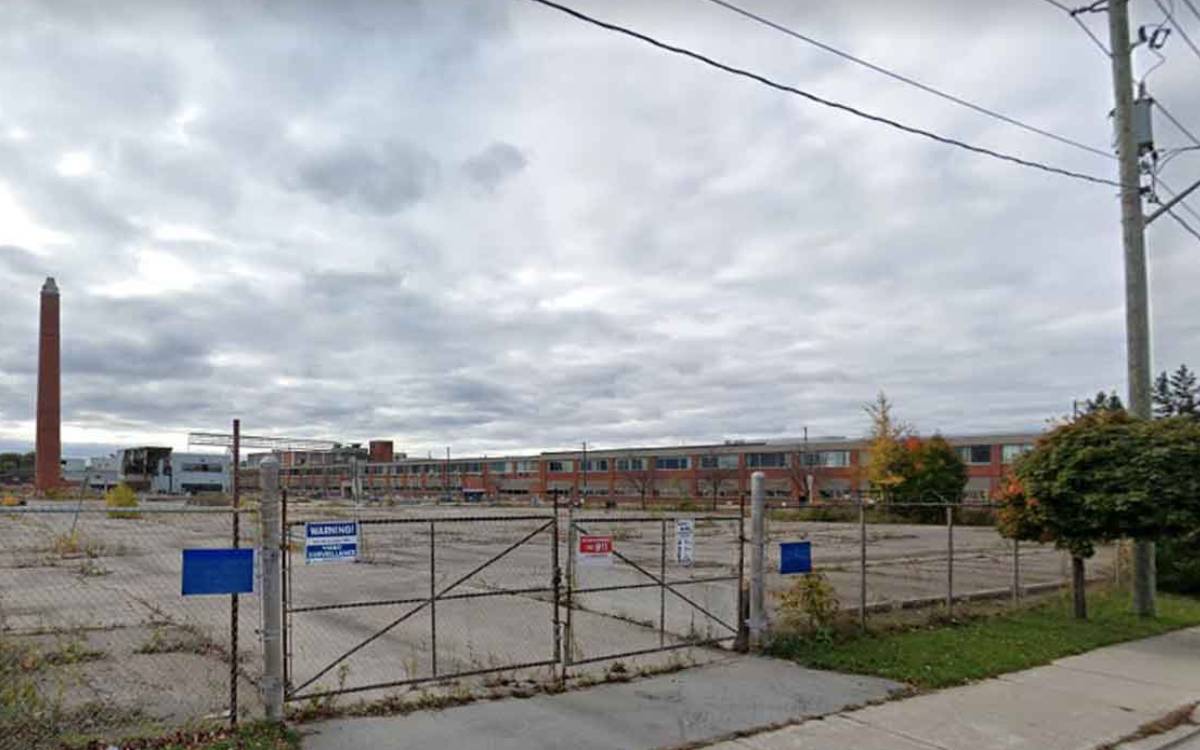 A significant amount of PCB material was removed from the site at the end of last year. 
Last Monday, the City of St. Catharines unanimously passed a motion seeking an update and timeline from the Ministry of Environment, Conservation and Parks regarding split test results and further cleanup plans for the former General Motors (GM) site at 282 and 285 Ontario St.
In December 2021, 15,000 litres of liquid and three tons of sediment of "unknown PCB concentration" were removed from the subject lands by a local contractor and sent to a federally regulated PCB storage facility in Brampton. The mitigation efforts came after a 2020 investigation by the province found high levels of toxic PCBs and cadmium in the waters of Twelve Mile Creek beside the long-time industrial site. 
"The site most definitely is an eyesore," said Councillor Karrie Porter, who represents Ward 4, in which the former GM lands are located, and who moved the motion. "It's a stain on the neighbourhood, and it has been for many years."
An industrial site for nearly a century, GM ceased operations at the Ontario St. location in 2010.
Bayshore Groups purchased the 55-acre brownfield property for $12.5 million in 2014, partially demolishing the on-site buildings. Bayshore stopped work in 2018 and put the property up for sale in early 2019. 
Since 2020, Hamilton-based Movengo has held the site's mortgage.
Suspicion of PCB contamination at the former GM lands, as Councillor Porter pointed out at the January 31 council meeting, has been around "for 20 years".
PCBs – or Polychlorinated Biphenyls – refer to any one or any combination of 209 specific chemicals that are similar in structure. They last for many years because they do not break down easily on their own and are difficult to destroy. PCBs are known to have a variety of significant adverse effects on human health. 
Councillor Carlos Garcia called the presence of the toxic substance a "major concern". 
"PCBs are particularly onerous, as we know, because they are highly toxic and they tend to accumulate in sediment, and fish and other animals," Garcia explained.
On last Monday's council agenda, the community group 'Coalition for a Better St. Catharines' included an open letter to Mayor Walter Sendzik and city council which stated, in part, "The concentration of PCBs found in this location close to a playground and daycare centre was measured at more than 900x provincial water quality guidelines."
"PCBs are serious poisons which have been shown to cause damage to the reproductive, neurological and immune systems of wildlife and humans and are known to cause cancer," it continued, "A National Academy of Sciences committee has stated 'PCBs pose the largest potential carcinogenic risk of any environmental contaminant for which measurements exist'."
When or if the entire site will be clean enough to actually live on is not yet clear. But the City of St. Catharines apparently hopes decontamination efforts will be successful enough to possibly allow for residential development in the future, as at the end of 2020 council redesignated the property from industrial to mixed-use, which would allow for housing and commercial projects. 
Redesigning the site as mixed-use makes it more attractive to prospective buyers, as residential construction is typically far more lucrative than other forms of development.