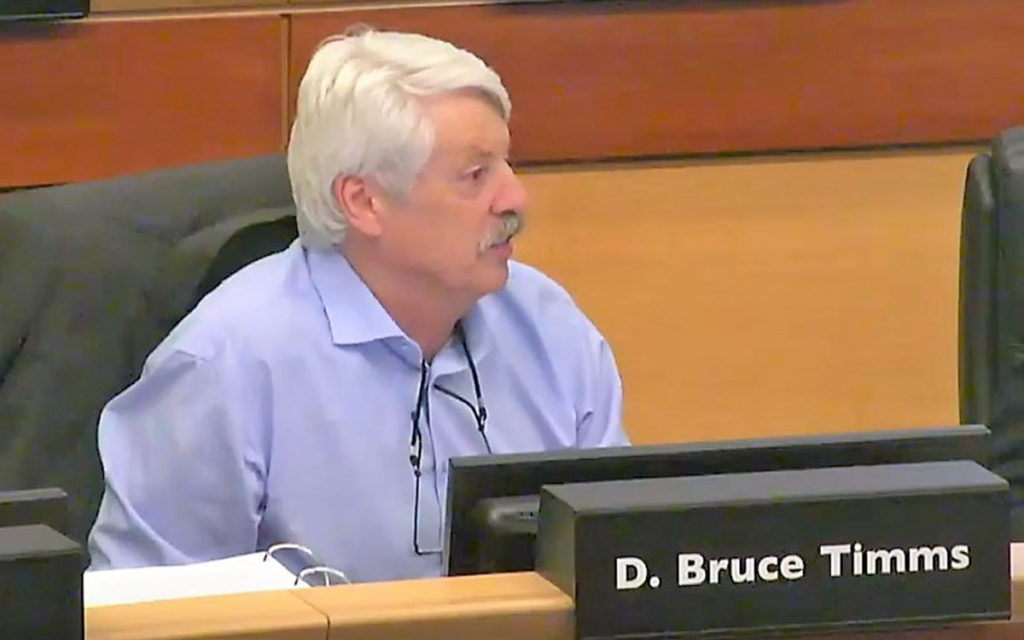 Regional Councillor Bruce Timms at Budget of the Whole Committee meeting
Regional Council has sent staff back to sharpen their pencils when it comes to preparing the next budget.
At the Budget Review Committee of the Whole, staff presented, as per Council's policy, a budget based on a two per cent increase. Although generally pleased with staff's work, Councillor Bruce Timms of St. Catharines asked to see what the budget would look like with a 1.5 per cent increase.
Timms said he felt that a 1.5% increase would be more in line with what Niagara's tax payers could afford. After some discussion on the issue, Councillor Wayne Redekop of Fort Erie suggested that staff come back with two options – one at 1.5 per cent and another with a two per cent increase so Council can compare the two.
"Interest rates are going up, mortgage rates are going up and as a result I think we should do our best as a Council to minimize the burden of property taxes on Niagara residents," Timms explained in an interview. Although staff pushed back a little saying they provided Council with what the policy states, Timms and others felt it would be valuable to see both options. "We set targets in June, the two per cent policy is there as a starting point," explained Timms. "We get to the bottom line in September."
Affordable tax increases have been a mandate of this Council since the beginning of its term. Council has kept increases at or lower than the rate of inflation each year. "I think we've done a good job at holding the line on costs," Timms said.
Regional Chairman, Alan Caslin fully supported the move to see what a one and a half per cent increase would look like. "By asking Regional staff to keep taxes to 1.5% in 2019, Niagara Region is continuing its focus on keeping taxes low for residents," said Chair Caslin. "We will continue to implement our low tax plan for Niagara that has seen taxes frozen in 2016, 12,700 new jobs created and billions of dollars of private sector investment in Niagara."