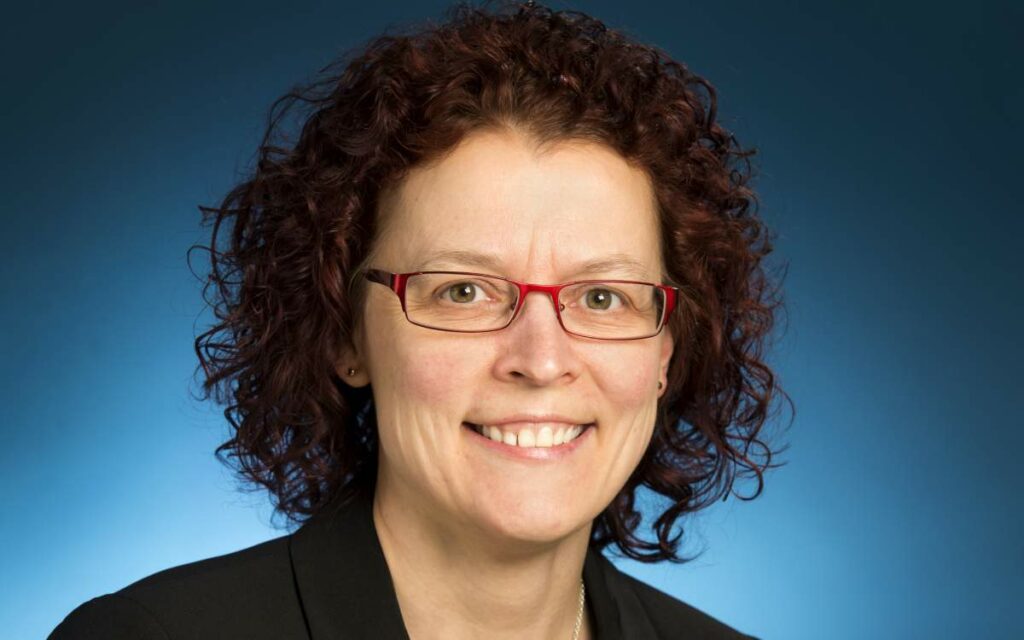 St. Catharines regional councillor Laura Ip (pictured) is one of three regional representatives who will sit on the seven-member board for the next four years. Photo credit: Niagara Region
At Niagara Regional Council's December 1 meeting, members selected representatives to serve on a number of local agencies, boards, commissions, and committees for the new term, including the Niagara Regional Police Services (NRPS) Board. 
The NRPS Board is made up seven members, three of whom are selected internally among regional councillors. 
Board members serve four-year terms and together make up the civilian body responsible for governing Niagara's police force.
Six councillors put their name forward for consideration at last Thursday's meeting. 
Mayor of Port Colborne and last term's chair Bill Steele was reappointed by his colleagues for another four-year stint.
Welland's Pat Chiocchio and St. Catharines representative Laura Ip nabbed the other two spots.
Chiocchio and Ip replace Wainfleet's Kevin Gibson, who was not successful in his bid for re-election in October, and Niagara Falls' Bob Gale, who just missed out on third opportunity to represent the Region on the board where he formerly served as chair. 
Ip, the latter of the two non-returning members joining the board for the first time, is a two-time regional councillor for St. Catharines. She previously put her name in the hat for the NRPS Board in 2018. Her inclusion on this term's board will undoubtedly add a new dynamic to the all-important governing body ultimately responsible for the local police budget, overseeing the Chief of Police, and serving as employer for the police service.
In the 2022 municipal election, one of Ip's central campaign pillars – part of her eight-point election platform – centered around the Niagara Regional Police Services Board. 
According to the long-time community activist's 2022 platform, while the board "is on a better track than it was prior to the 2018 term", in Ip's opinion, "it still needs someone… who will advocate for alternatives to policing and who will keep the Region's overall budget in mind when developing and reviewing the police budget." 
Ip's call for greater advocacy of policing "alternatives" and subsequent promise "to hold the board and the service to account for their budget requests" seem to imitate similar calls around North America over the last few years to re-evaluate and/or redirect varying fractions of front-line police funding to non-policing forms of public safety and community support, such as mental health services and proactive outreach. 
Ip tweeted about her successful appointment to the NRPS Board the night of last Thursday's meeting, receiving congratulations from former mayor of St. Catharines Walter Sendzik, former regional councillor Kelly Edgar, and current Hamilton City Councillor Maureen Wilson. Wilson, of note, explicitly called for Hamilton to "defund" its local police force in 2020. 
While no official efforts to explicitly "defund the police" have yet to come to the fore at the regional level in Niagara, a community petition entitled "Defunding Niagara Regional Police" from 2020 received 861 signatures.