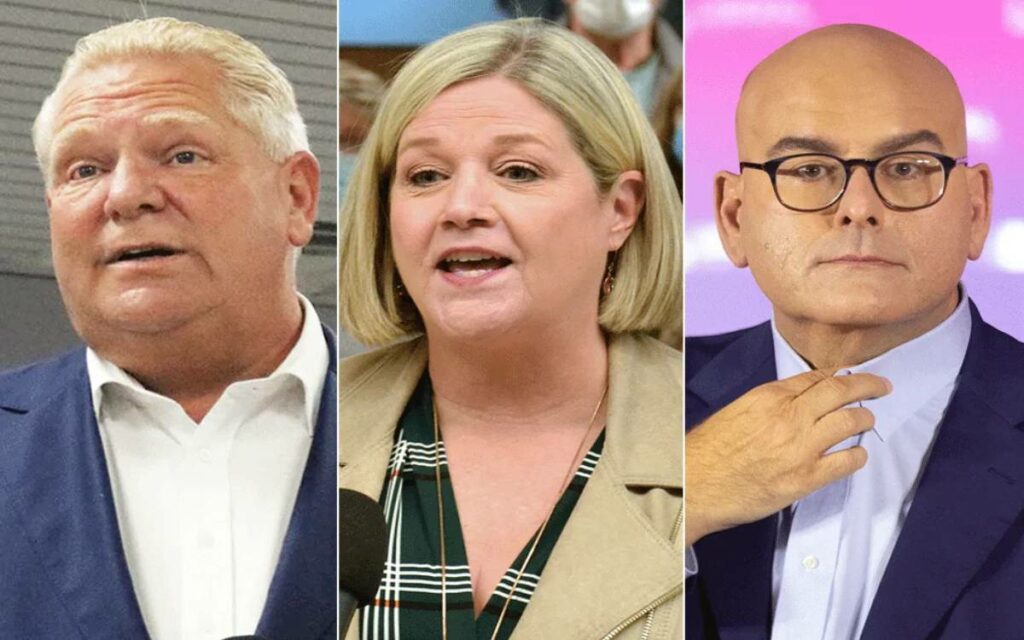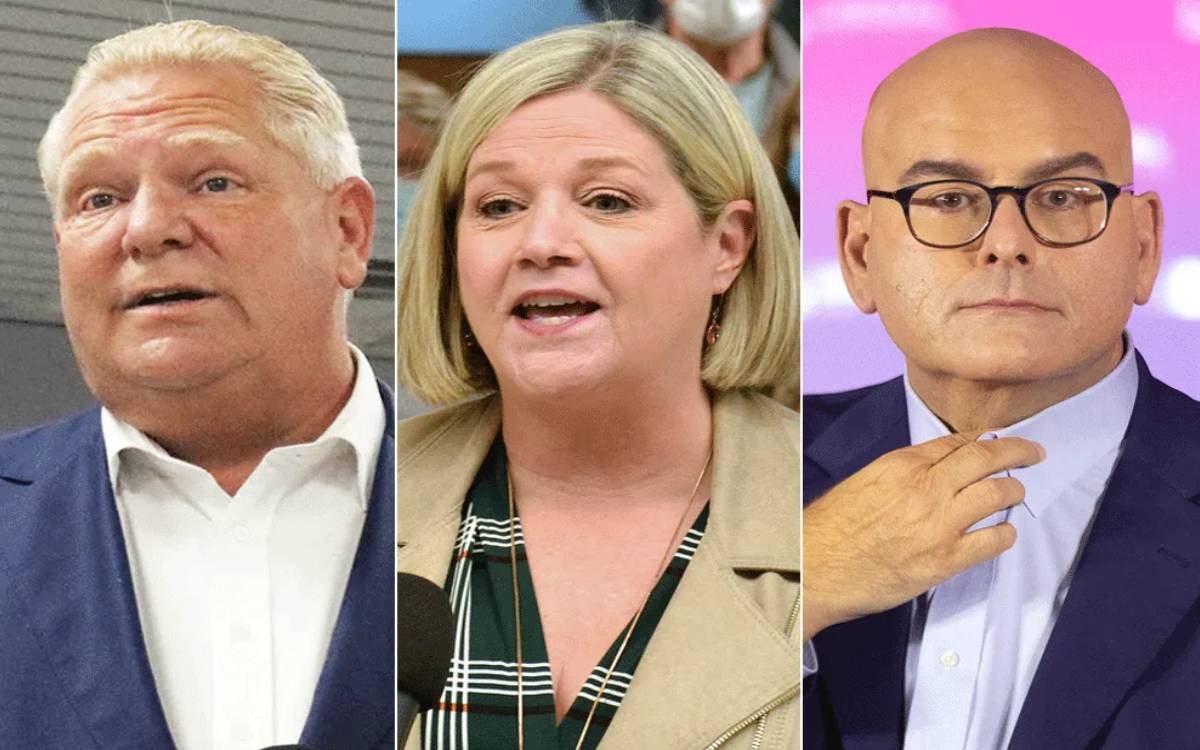 With less than four months to go until the next provincial election, Ontario's former minister of finance and government house leader provides an early assessment of where the parties and their respective leaders stand. Pictured left to right: Doug Ford (PC), Andrea Horwath (NDP), Steven Del Duca (Liberal). Photo credit: Postmedia/The Canadian Press
If anyone had any doubts that 2022 was Ontario's election year, January's rash of public opinion polls would have confirmed that an interesting electoral horse race is shaping up. 
All but one of the half dozen surveys had Premier Doug Ford's Progressive Conservatives (PC) leading in popular opinion. But when the margin of error was factored in, the results would not have provided much comfort to the Tory campaign team. Nor to the other two opposition parties.  
PC popular support ranged from 31 to 37 per cent. The opposition parties had wider ranges between a low of 19 per cent to a high of 30 per cent for the Liberals, and from 19 to 36 per cent for the New Democrats (NDP). 
What does it all mean? While odds favour the government, it would be wise to consider several factors before placing final bets on the Jun. 2 election outcome.  
First of all, it is still several months before the campaign begins, sometime in early May or late April. In today's turbulent political environment, still roiling from the COVID pandemic, events could galvanize voters to unexpectedly stampede in many different directions.  
Lockdowns and vaccine mandates have created a very cranky and divided electorate as the current truckers' protests are demonstrating.   
Secondly, campaigns do matter. In many recent elections, at both the federal and provincial levels, the party leading the polls at the start of the race was not the winner. And in some cases, the party in third ended up the victor. 
The campaign has to resonate with voters. It has to establish the key ballot question for people in that party's favour. Is it time for a change, an opposition party's frequent cry, or will voters want the stability of maintaining the current administration in uncertain times?      
Leaders matter too. Who do the voters trust? Who do the voters like? NDP leader Andrea Horwath frequently ranks above her competitors on this score, but voters have considered her three times before in elections, and while she has increased the party's overall seat count, she has never been trusted with government.  
It is tougher to assess Liberal leader Steven Del Duca. While he was a cabinet minister in the previous Liberal regime, he is still new in his party's top job and largely unknown by the public.   
On the other hand, Premier Doug Ford is very well known. Leading his government's efforts to manage the COVID pandemic put him front and centre on an almost daily basis for months at a time. Various pandemic missteps over the last year have lowered his approval ratings, but he has something that can be worth gold in politics – a folksy, likeable, authentic persona. Voters can forgive a lot if they think a leader is straightforward and means well.    
The premier and his party also enjoy the benefits of incumbency. While far from fool proof, holding the levers of power gives him the ability to dominate the campaign agenda with his key messages. But it also means he gets blamed for anything that voters think has gone wrong.  
Another interesting quirk of Ontario elections is that historically, the province's voters prefer to have opposing parties governing in Ottawa and Queen's Park. So having decided to return Prime Minister Justin Trudeau's Liberals to power federally, history suggests they will now stick with the Ford Tories in Ontario. 
Many other factors will play into the final election results – will so-called strategic voting have an impact if supporters of the two opposition parties support the candidate with the best chance of beating the Ford candidate in that riding? Will the existence of fringe parties, particularly on the far right of the political spectrum, steal away PC votes in key ridings? How will each leader perform in the spotlight? Who has the biggest campaign war chest to spend?
For political observers, the next few months will prove interesting.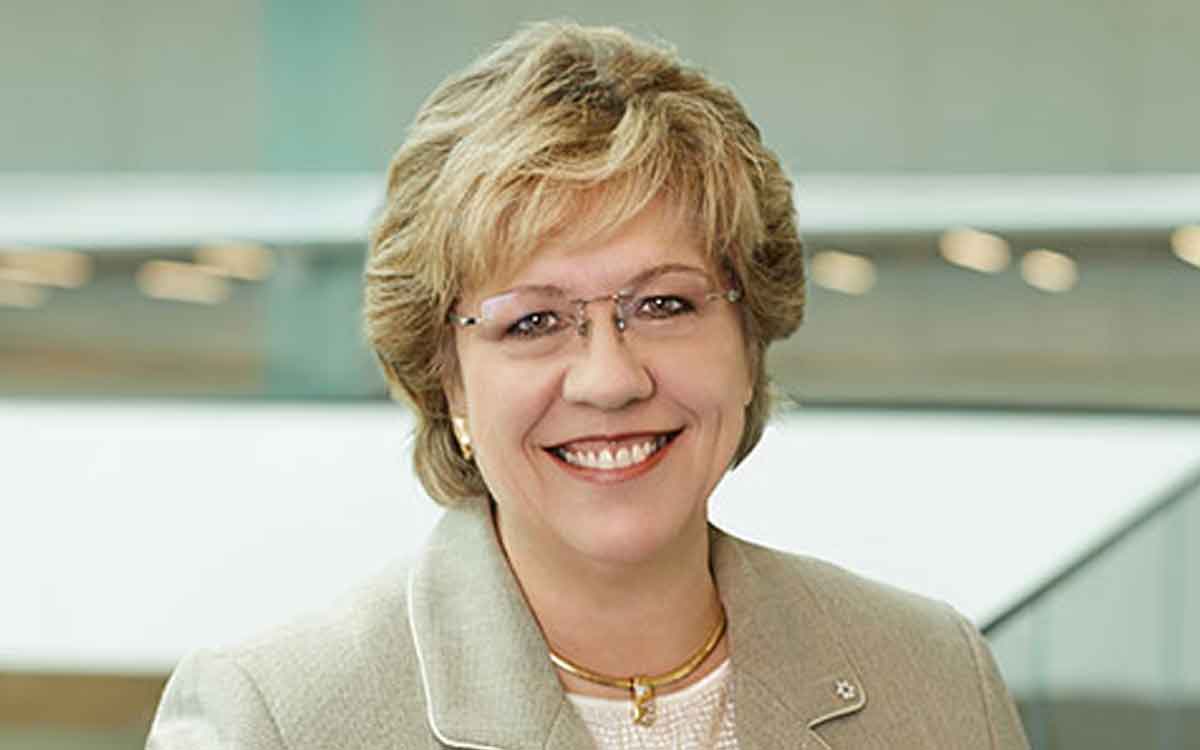 Janet Ecker is a former Ontario Finance Minister, Minister of Education, Minister of Community and Social Services and Government House Leader in the governments of Premier Mike Harris and Premier Ernie Eves. After her political career, she served as the founding CEO of the Toronto Financial Services Alliance, a public-private partnership dedicated to building Toronto region into an international financial centre. She currently sits on a number of corporate and non-profit boards, agencies and advisory committees.
Ms. Ecker received the Order of Canada for her public service contributions and was recognized as one of the "Most Influential People in the World's Financial Centres" by Financial Centres International.  She also received a "Canada's Most Powerful Women: Top 100 Award" from the Women's Executive Network and the Richard Ivey School of Business, among other awards. She is also one of the founders of Equal Voice, a national, multi-partisan organization working to elect more women.