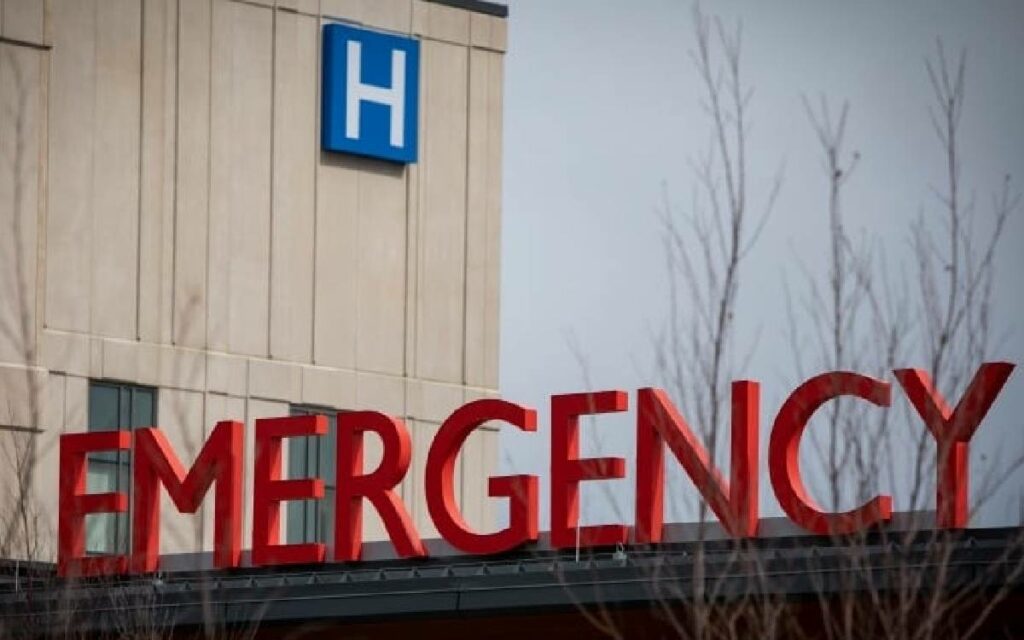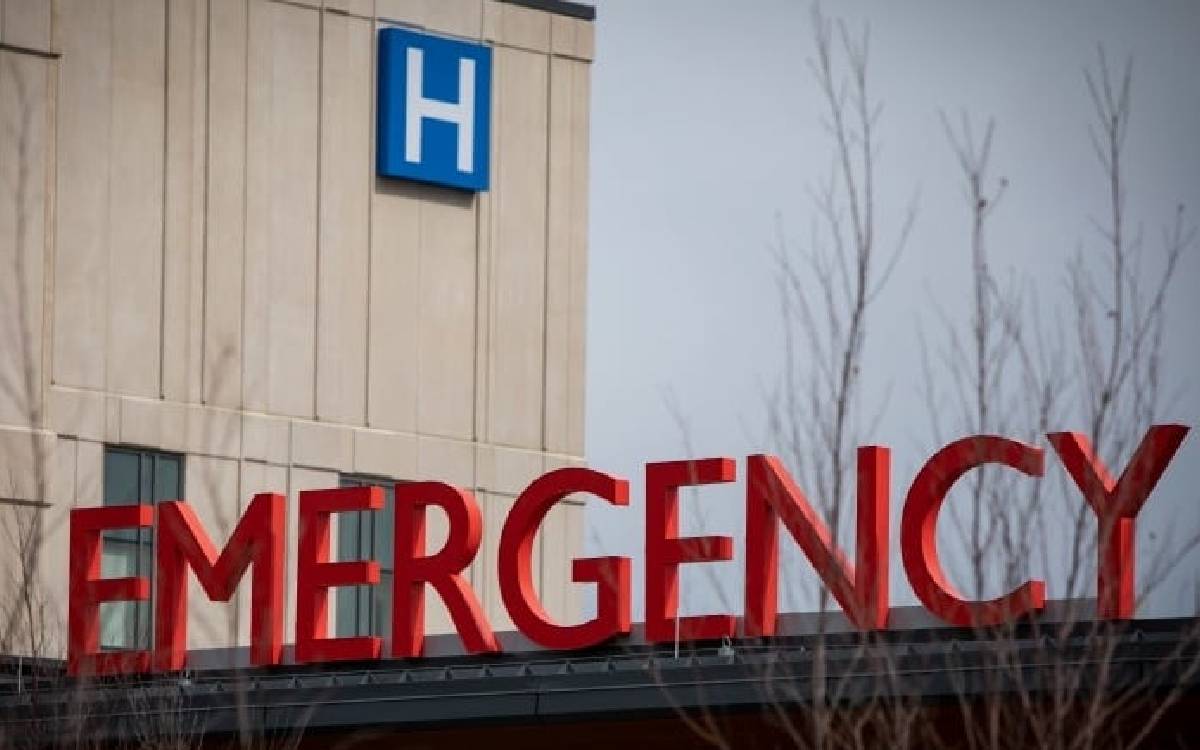 Emergency department at Etobicoke General Hospital. Photo credit: CBC/Evan Mitsui
We have all been so wrapped up in fighting COVID -19, we have not paid enough attention to a more fundamental, longer-term health care issue – the damage being done to our health care system and the health of our population.
Another new report, this time from the Canadian Medical Association (CMA) has highlighted the problem. 
It is understandable that a pandemic that continues to kill Canadians (almost 30,000 so far) would occupy our attention. After all, current generations are not used to such things. And with the latest version of the virus, called Omicron, it is far from over yet.  
But the time has arrived to come to terms with two realities. One, COVID is not going away. It is highly likely to become an everyday reality, like flu or pneumonia. 
The good news is that vaccination rates are high and growing, making it much less likely that you will either get sick, or if you do, that it will be life-threatening or require hospitalization.  
Secondly, COVID has made a fragile hospital system even worse. As the CMA's report notes, Canada's hospital system, actually, the entire health system had very little ability to handle a demand surge such as COVID inflicted.  
We made it through successive waves of COVID with the Herculean efforts of our front-line health care workers, the help of the military, the sharing of beds and resources across the country, some innovative thinking and the introduction of vaccines. But it was a near run thing.
The CMA's report highlighted the impact on patients in terms of additional, non-COVID deaths, significant delays in already lengthy lines for diagnostic procedures and treatments and what it might take to fix it all.
It makes for sobering reading. The CMA estimates there were 4,000 additional non-COVID deaths in Canada between August and December last year. Routine cancer screenings were 20 to 35 per cent below pre-pandemic levels and there has been a 70 per cent increase in the number of Canadians dying from drug overdoses. 
And each successive wave has only made a bad situation worse. It is time to say: what next?  
More money is part of the solution, of course. And lots of it. The CMA estimates it will take at least $1.3 billion more just to catch up for breast cancer surgeries and hip replacements.  
The association is not alone. The Ontario Medical Association (OMA) released an earlier report calling for more money for more technologists to expand access to MRI and CT scan diagnostic machines, to train more doctors and nurses and to expand home care services and mental health services.  
Governments are listening. While critics want more, faster, Ontario has already committed $30 billion over the next decade to build and expand hospitals. Next year, $1.8 billion will support 3,000 additional beds and will reduce surgical and diagnostic imaging backlogs. 
Just last week, the premier announced that a brand-new hospital and a new hospital expansion will add 500 new beds, just in Mississauga alone. And this does not include the many millions being poured into the province's long-term care system, devastated by COVID.  
Ottawa too, in its latest Throne Speech has pledged to increase health care funding. But it will not be enough. Queen's University economist Don Drummond told the Globe and Mail, the current system will eat up whatever money is thrown its way unless it is spent differently.  
A new political cliché these days says, "build back better."  What does that mean for our health care system?
It means fresh, new thinking and federal-provincial collaboration to identify what produces the best patient outcomes and make them a reality. It means allowing innovation to thrive within our universal health care system to not only fix the backlogs, but to strengthen the system to handle the challenges of both an older population and the next pandemic. 
If we do not do so, then no amount of money will produce a better result.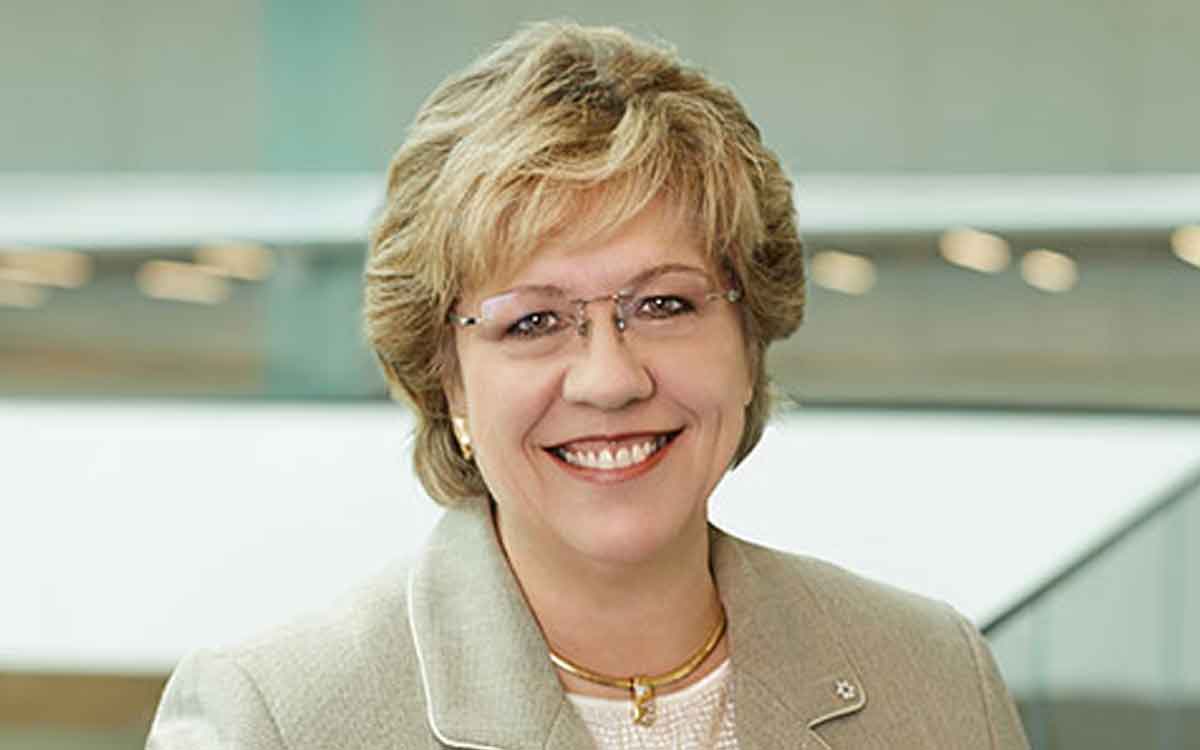 Janet Ecker is a former Ontario Finance Minister, Minister of Education, Minister of Community and Social Services and Government House Leader in the governments of Premier Mike Harris and Premier Ernie Eves. After her political career, she served as the founding CEO of the Toronto Financial Services Alliance, a public-private partnership dedicated to building Toronto region into an international financial centre. She currently sits on a number of corporate and non-profit boards, agencies and advisory committees.
Ms. Ecker received the Order of Canada for her public service contributions and was recognized as one of the "Most Influential People in the World's Financial Centres" by Financial Centres International.  She also received a "Canada's Most Powerful Women: Top 100 Award" from the Women's Executive Network and the Richard Ivey School of Business, among other awards. She is also one of the founders of Equal Voice, a national, multi-partisan organization working to elect more women.