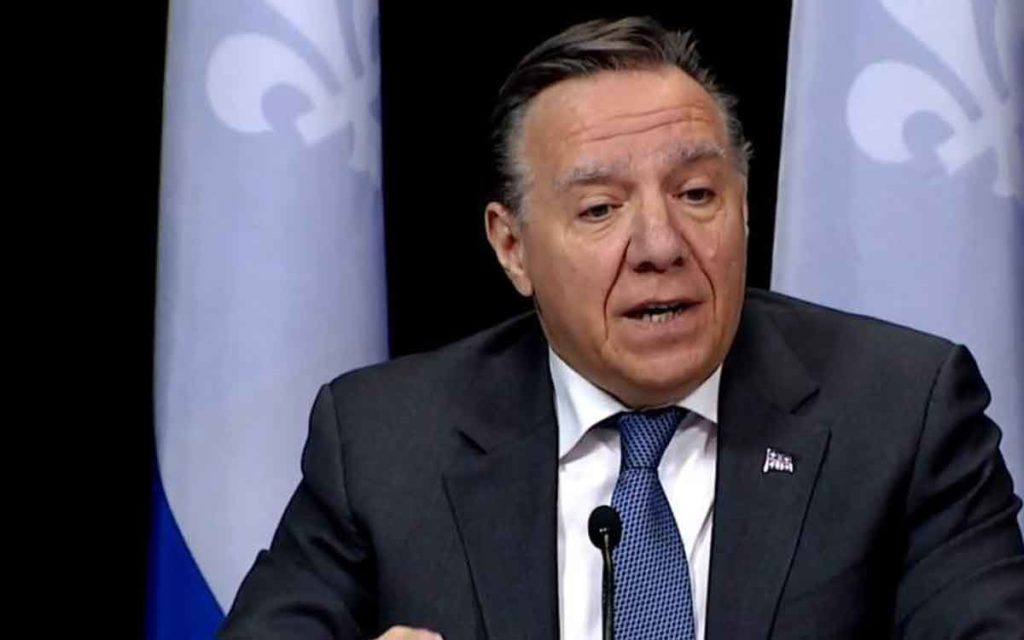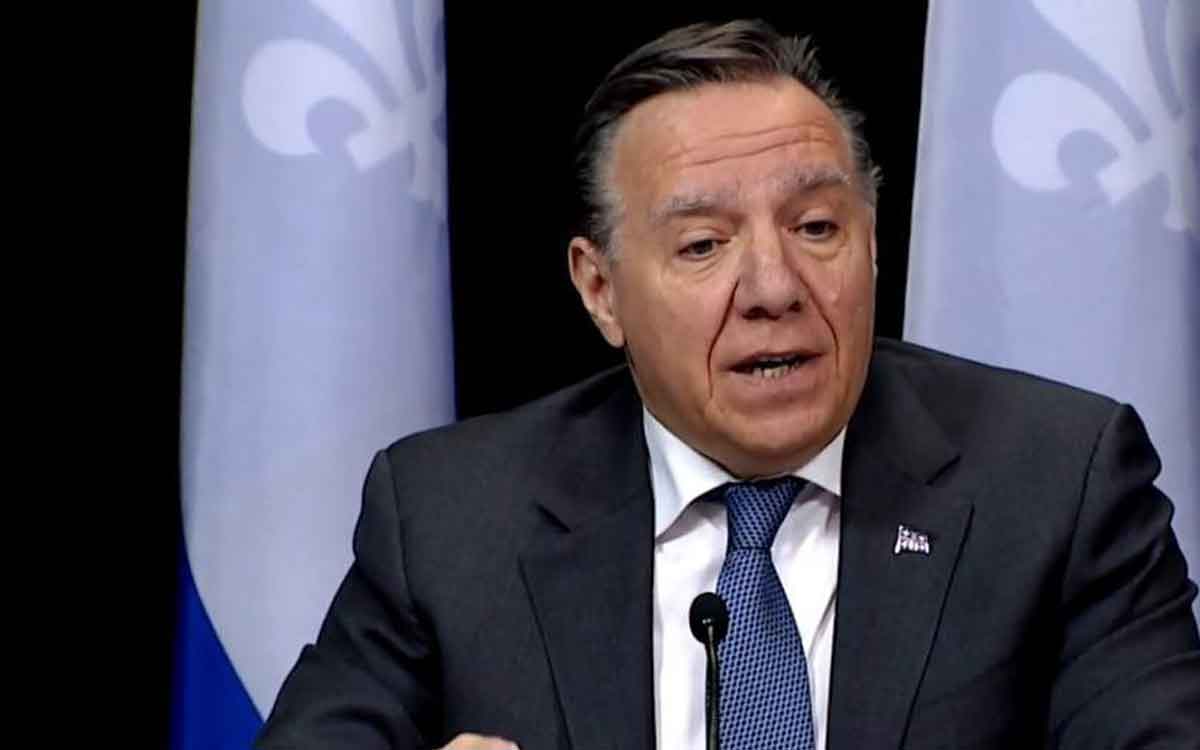 Quebec Premier Francois Legault
As all Canadian governments continue to monitor the number of new COVID-19 cases by the day – and thankfully see a fairly consistent reduction in new infections – stark differences among some of the provinces and their experiences with the pandemic have emerged.  Many of these differences are easily explained by factors such as urban/rural population numbers, the location of international airports where most of the initial cases came into Canada and the prevalence of long term care facilities which have seen the most frequent outbreaks of the virus.  But there are also sizeable differences which are attributable at least in part to variable policy approaches implemented by various governments as well as some differences that have yet to be explained.  Whatever the case, analyzing these disparate results is helpful in formulating policies for the future.
Among the Canadian provinces, Quebec is the biggest outlier.  To date, Quebecers have represented roughly half of all Canadians infected, and more than half of related deaths.  This is about double what would be expected considering that Quebec has about 22 per cent of the Canadian population.  The number of COVID-19 cases took off quite rapidly in the province around mid-March, and at that time Premier Legault attributed the outbreak to the fact that March break had happened two weeks earlier than in other provinces and prior to the lockdowns that took place later in March, with the result that many Quebecers were infected outside of Canada and brought back the virus on their return.  Although the March break timing contributed to the problem, later on the province's challenges arose more from its long term care (LTC) facilities.
LTC centres have been a key location of outbreaks in all provinces, and it was recently noted by federal health officials that of the total number of Canadian deaths arising from COVID-19, fully 80 per cent have been LTC-related. In Quebec, however, the government implemented policies to transfer seniors out of hospitals and into LTC facilities to free up space in hospitals and Intensive Care Units (ICUs) to ensure they would not be overwhelmed with cases of the virus, and also limited transfers of seniors back to hospitals if they became ill.  These policies are now believed to be a key reason Quebec's experience with COVID-19 has been worse than other provinces.  In Ontario, many LTC facilities were also hard hit by outbreaks, yet Ontario's overall numbers to date show that Ontario has accounted for about 30 per cent of all Canadian COVID-19 cases and 35 per cent of the deaths, in a population that is 40 per cent of the national total.  Another factor affecting the overall Quebec numbers is that about 18 per cent of seniors over the age of 75 in that province live in LTC homes, whereas the average for the rest of Canada is about 6 per cent, leading to a much larger potentially vulnerable population in Quebec than elsewhere.
British Columbia's experience with the virus so far has also differed notably from other provinces, in that BC has had many fewer infections and deaths from the virus than might have been anticipated.  This is especially surprising considering that of the first 10 cases of the virus identified in Canada, five were in BC.  Since then, however, BC has averaged fewer cases than other parts of the country, with a current total of only 3.6 per cent of all Canadian cases despite the fact that BC has over 13 per cent of the national population.  BC followed many similar protocols to fight the virus as did other provinces, and there is no obvious reason at present for its different experience to date.
Recent opinion polls have shown that all political leaders in recent weeks have enjoyed a sizeable increase in their approval ratings through the COVID-19 crisis.  Despite Quebec's greater difficulties, Premier Legault's approval level among Quebeckers is the highest of any provincial or federal leader, often surpassing 90 per cent. Political leaders in other parts of the world that were hit with COVID-19 earlier than Canada have found that although they were also very popular when doling out lots of cash as Canadian politicians are currently, once the handing out money stage was over and people saw governments struggling to cope with the economic devastation caused by the pandemic, those high approval ratings dropped pretty quickly.  Canadian politicians should probably enjoy their recent bump in popularity while it lasts.  Giving out money is the easy part – the really hard work is yet to come.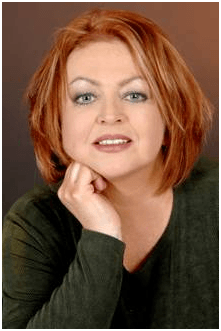 Catherine Swift is President of the Coalition of Concerned Manufacturers & Businesses of Canada (CCMBC). She was previously President of Working Canadians from 2015-2021 & President & CEO of the Canadian Federation of Independent Business (CFIB) from 1995-2014. She was Chief Economist of the CFIB from 1987-1995, Senior Economist with TD Bank from 1983-1987 & held several positions with the federal government from 1976-1983.
She has published numerous articles in journals, magazines & other media on issues such as free trade, finance, entrepreneurship & women business owners. Ms. Swift is a past President of the Empire Club of Canada, a former Director of the CD Howe Institute, the Canadian Youth Business Foundation, SOS Children's Villages, past President of the International Small Business Congress and current Director of the Fraser Institute. She was cited in 2003 & 2012 as one of the most powerful women in Canada by the Women's Executive Network & is a recipient of the Queen's Silver & Gold Jubilee medals.
She has an Honours BA and MA in Economics.