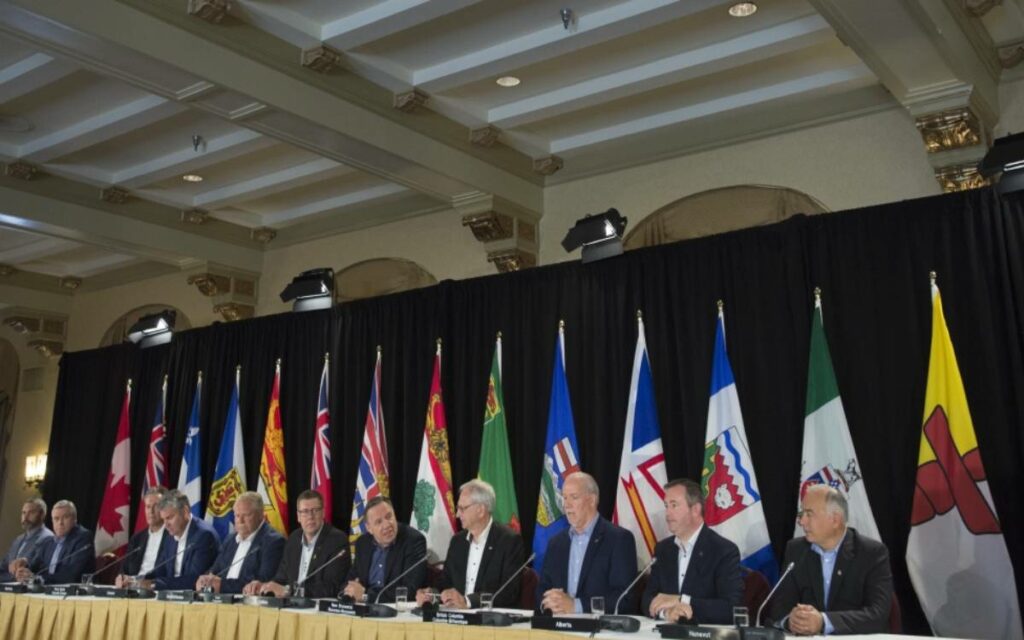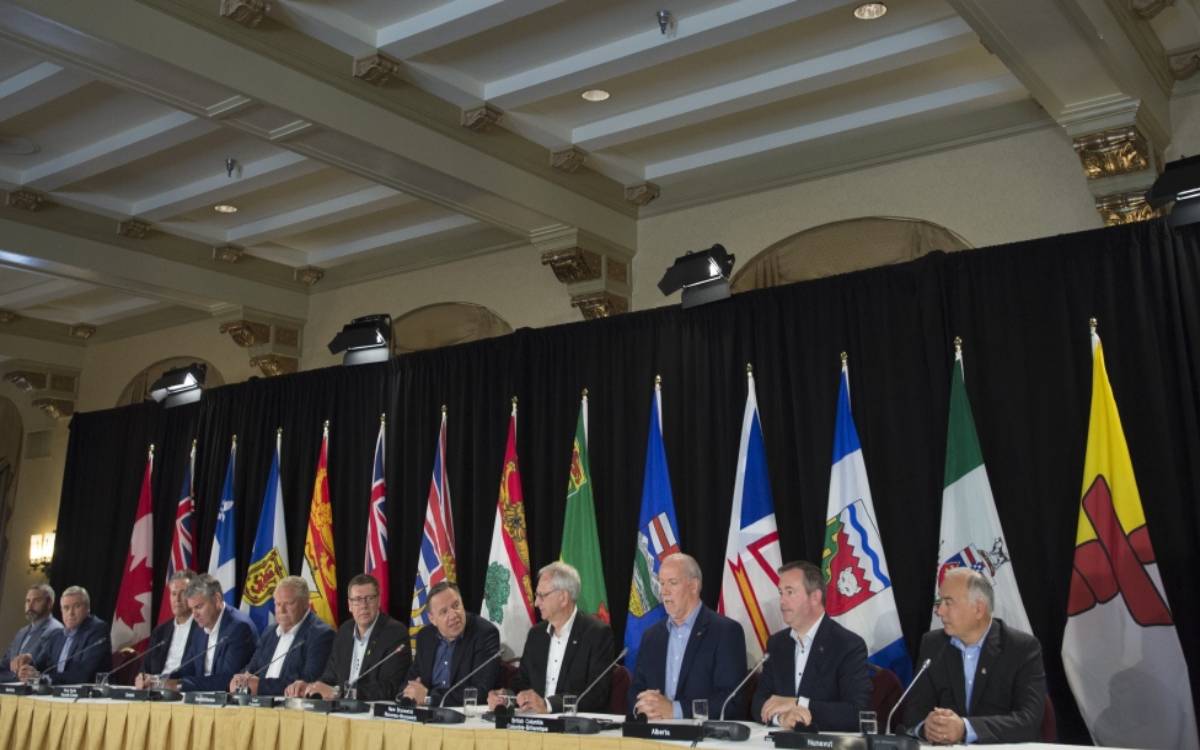 The plan to get Canadians COVID-19 vaccines will take centre stage at this week's meeting between Premiers and Prime Minister Trudeau. News of imminent vaccine arrival in Canada is positive; but don't expect a series of glowing reviews from the provinces on how the Trudeau government has managed the process so far. All indications suggest the plan to roll out vaccines is poised to become a more of a political hot potato than a collaborative touchstone.
Year-end meetings of the Council of the Federation (COF) – the formal term of Prime Minister and Premier gatherings – are common. This year's COF will have to deal with the pandemic-sized elephant in the room, as Premiers demand more specifics on which vaccines will be received when, how many, who they will go to and who will manage which part of the delivery process. How much money provinces will be given for continued frontline management of COVID-19 will also be on the docket, with Premiers advocating for a healthy increase in Health Transfer payments on Thursday's call.
Questions from the Premiers mirror a number of those being raised in the House of Commons. Conservative Opposition Leader Erin O'Toole has asked for a detailed vaccine plan to be provided to parliamentarians no later than Dec. 16. Requests for details come as a number of our allies appear to be on the verge of inoculating citizens; the UK may have 800,000 doses ready to roll next week while the U.S. Food and Drug Administration appears set to give emergency authorization to the vaccine as early as the end of this week.
Canada's federal government will attempt to enter the COF meeting with at least a handful of domestic details. In the last few weeks, Trudeau has established a national task force to oversee getting the vaccine out to provinces, while a national body has also recommended who ought to be in line to receive COVID-19 vaccines first. The federal government also announced a contract which would see the delivery of vaccines to a variety of provincial distribution hubs as soon as they are approved.
Emphasis on "as soon as they are approved". While on Monday Prime Minister Trudeau said Canada could be in line for roughly a quarter of a million doses of the Pfizer vaccine before the end of 2020, Health Canada still has yet to approve the vaccination for use – despite passing the approval checks from allied countries. This is not the first time that lengthy approval processes from Health Canada have been the subject of criticism; the delay in approving a number of antigen tests and rapid detection COVID-19 tests has also put Health Canada's heel-dragging under the microscope.
Canada's perceived delays, contrasted with the speedy rollout of our neighbours, will be the button Premiers look to press with Prime Minister Trudeau this week. While news of a vaccine is good news for any Canadian wishing for a return to normal, and regardless of who is in government, Premiers are also using this as an opportunity to shift some of their pandemic management responsibility back onto the federal government. The management of vaccines represents the most obvious way to share this responsibility – and the potential fallout if this part of the plan is poorly handled.
Premiers have been on the hook for most of the tough decisions in the pandemic so far. From lockdown orders, to administration of COVID-19 tests, to closing schools and interprovincial travel restrictions, the provinces have borne the brunt of COVID-19 management. While there was widespread tolerance for these actions in the early days, patience has worn thin as time has gone on. Conservative Premiers – in particular, Ontario's Doug Ford and Alberta's Jason Kenney – have faced increasing pressure over their (very different) approaches to lockdown restrictions. Quebec Premier Francois Legault has also had to backtrack on guidance on holiday gatherings in light of record case numbers in the province.
With Toronto's financial centre in a state of lockdown and Alberta looking to the federal government and Red Cross to stand up field hospitals to ease strain on the province's healthcare system caused by COVID-19, these Premiers and others are keen to share at least part of the burden with the Trudeau government.
For their part, the feds have largely, have managed to stay above the fray. Most of the Trudeau government's efforts have been focused on employee assistance and business support which, while important, present fewer political consequences than demanding Canadians stay indoors for months on end.
Even if the Premiers are successful in cornering Trudeau on vaccine management details, the shared responsibility is likely to be short lived. Once vaccines arrive, it's largely up to provinces how they're distributed and doled out. If there's issues in getting them out the door at that point, the blame will land back in the laps of provincial leaders, rather than on Parliament Hill.
Until then, expect the Prime Minister to be the one facing the needling from his provincial counterparts.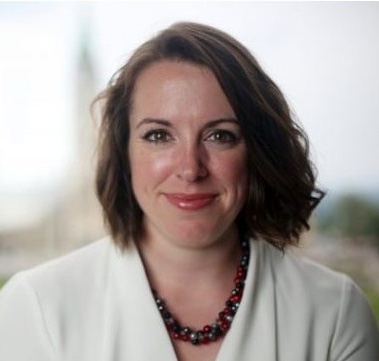 Kate Harrison is the Vice-Chair of Summa Strategies Canada, one of the country's leading public affairs firms. She is a regular political commentator on CTV, CBC, Sirius XM, and other talk radio stations, as well as a contributor to various news outlets. She has been involved in conservative politics for over fifteen years, and an active member of the country's conservative movement.