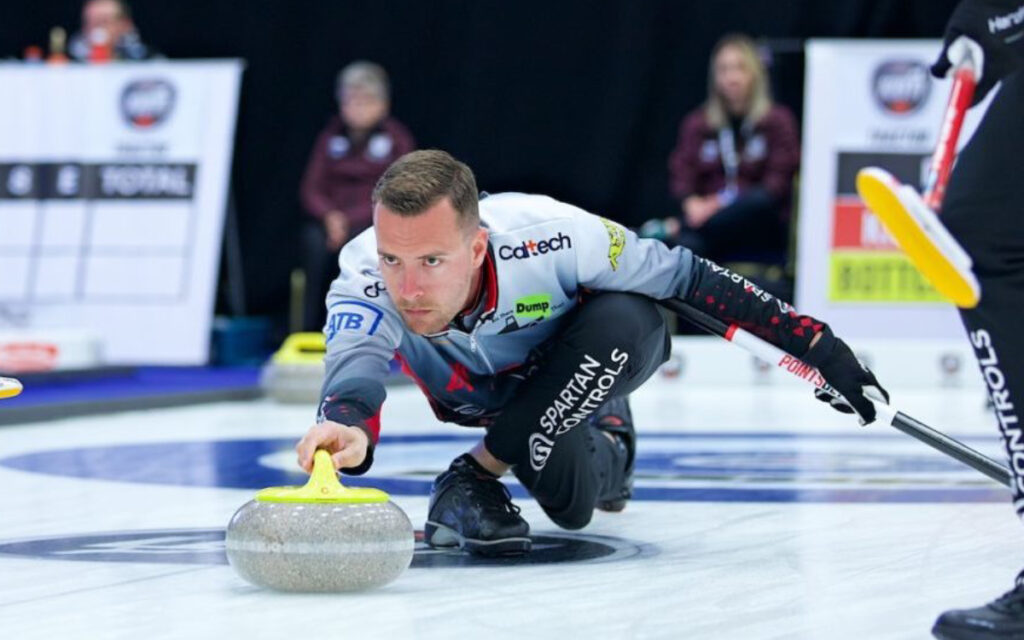 Over 200 of the world's best curlers slide into the Gale Centre, including Alberta's Brendan Bottcher (pictured). Photo credit: Grand Slam of Curling/Anil Mungal
It all begins today, and will run until Sunday.
The Grand Slam of Curling season, featuring the world's top curlers, take to the ice at the Gale Centre in Niagara Falls for the first time ever for the HearingLife Tour Challenge from October 17 to 22. 
The HearingLife Tour Challenge is the Grand Slam of Curling's largest event with 64 teams competing in Niagara Falls. 
And the Niagara Falls Curling Club is the proud host club of the event.
The grand slam will feature two tiers of leading men's and women's curlers from across the globe, including 32 women's teams and 32 men's teams. The round-robin style event will see teams competing for a combined $400,000 prize purse. Top-tier talent in action next week includes defending reigning Tier 1 event champions Team Edin (Sweden) and Team Homan (Canada), and must-watch Canadian fan-favourites, including Team Gushue (Canada), Team Bottcher (Canada), and Team Jones (Canada). 
Furthermore, all divisions are split into four pools for the round-robin stage. Teams play four games against teams from an opposite pool, e.g. Pool A teams face Pool D teams, Pool B teams face Pool C teams. The top eight teams overall, regardless of pools, qualify for the playoffs.
And to add to the event's excitement a tiebreaker scenario has been added in 2023. There will no longer be a tiebreaker draw in any Grand Slam of Curling event with the exception of the Princess Auto Players' Championship starting this season.
If teams are tied for the final playoff spot(s), their draw-to-the-button shootout totals will determine who advances. This applies to both the men's and women's divisions in both tiers.
"This is an event quite unlike any that has been in Niagara Falls," explained Niagara Falls Curling Club Manager of Communications Stephen Fish recently on the Niagara Sports Report on Newstalk 610 CKTB. 
"But it's more than just curling, we have a social house so a tent outside the arena. As we know curling is much more than just a sport, it's a community. We've done everything we can to make this event huge."
Sportsnet is the official broadcaster of the event and will begin their coverage on Thursday. October 19 on Sportsnet, Sportsnet ONE, Sportsnet 360, and via live stream on Sportsnet+ (formerly SN NOW).
"This is the event I'm probably most pumped about than we've had in years," said Sportsnet Vice-President, and St. Catharines native, Rob Corte, who's thrilled to be returning to Niagara for the event.
"I just know what the Niagara Region is all about, and what it offers. 
From an event perspective, anything you can entice curlers or fans from out of town is here in Niagara. And for us to start our season off in Niagara – the organizing committee Sean Ford and Spencer Maves have been tremendous, Mayor Jim Diodati has been so enthusiastic about this event – we couldn't be more pumped."
After the tour exits Niagara Falls it will head east. 
Here's a look at the remaining events in the 2023-24 Grand Slam of Curling season: 
KIOTI National – Pictou County, NS (Nov. 7-12, 2023, at Pictou County Wellness Centre)
WFG Masters – Saskatoon, SK (Dec. 12-17, 2023, at Merlis Belsher Place)
Co-op Canadian Open – Red Deer, AB (Jan. 16-21, 2024, at Servus Arena)
Princess Auto Players' Championship – Toronto, ON (April 9-14, 2024, at Mattamy Athletic Centre)
Tickets for this week's event will be available at the Gale Centre Box Office.
For more information on the Grand Slam of Curling visit: https://thegrandslamofcurling.com/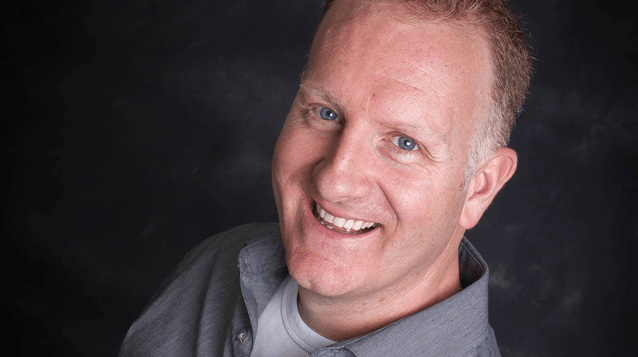 Rod Mawhood is a lifelong Niagara native who has had the pleasure of working in all three mediums – Radio, Print and TV – for over 20 years. His first announcing gig was with the then St. Catharines Stompers. Since then he's worked in radio and TV in Toronto, and currently is the announcer for the Niagara IceDogs and Niagara River Lions.
Rod also covers the Buffalo Bills for FOX Sports and the Buffalo Sabres for NBC Sports.