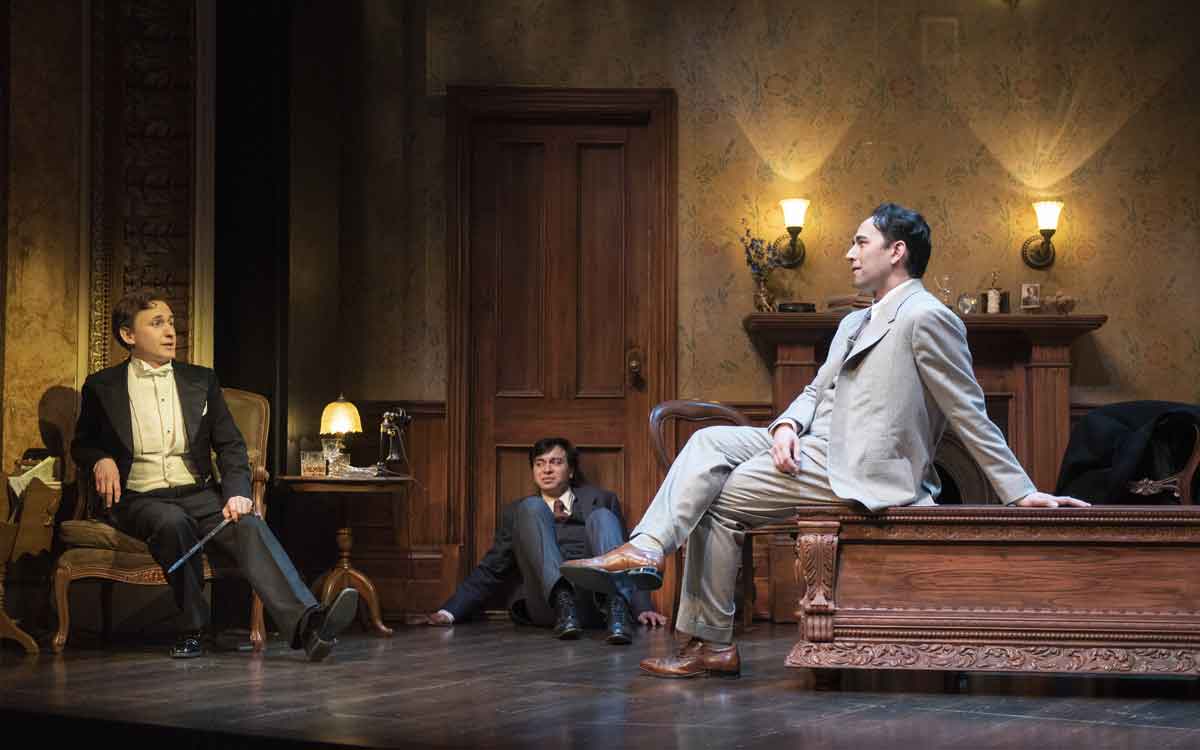 Michael Therriault as Rupert Cadell, Travis Seetoo as Charles Granillo and Kelly Wong as Wyndham Brandon in Rope. Photo by Emily Cooper. 
Dress rehearsals, cues and curtain calls are in full swing at the Shaw Festival Theatre in Niagara-on-the-Lake. Productions such as C.S. Lewis' classic The Horse and His Boy, Brigadoon, Getting Married, Rope and Victory have made it to the stage this season.
The non-profit theatre has just begun its 57 season, with 13 productions being performed in rotational repertory. That means that all of the plays are available every week, and they are staged daily in every theatre at the Shaw.
Tim Jennings, Executive Director of the Shaw Festival, said that the rotational repertory business model is not common and it is a big undertaking.
"It's a very unusual model because it's expensive to do and we think produces a very good result," Jennings said.
Jennings also said that the majority of the audience members are tourists or people that are coming into the region, but there is still a large market from local residents visiting the theatre.
"We definitely have a good attendance from the area, but we serve over 250,000 people a year, and most of those are coming from more than a hundred kilometres away," Jennings said, adding that ticket sales are at an average of five per household.
According to the Shaw's annual report, the company's ticket prices remained relatively unchanged from 2017 to 2018 to provide affordable family programming, reasonable entry-level ticket options and subsidized student pricing to their guests.
The Shaw attracts around 250,000 guests per season, with demographics that are predominantly made up of people who are over the age of 50. Jennings said it is because that is the period in life when people have more time in their lives.
By putting on a play from the fantasy novel series The Chronicles of Narnia called The Horse and His Boy, and several other children's plays, Jennings hopes to captivate a younger demographic.
"What we've started doing in the last couple of years is running a family program that's really intended to appeal to a younger audience, and that is to say both kids but also younger families because they're looking for things to do with their [kids] and so this is an opportunity," Jennings said.
Jennings said they have also expanded their reach to different cultural demographics within Canada and the U.S.
"In the last few years, we've really diversified the acting company and frankly the whole company and so focused on that as a core strength to reflect the population of Canada and the United States. And that's also helped significantly in changing the demographic of cultures that are attending the theatre," Jennings said.
In 2018, about 251,500 people attended productions at the Shaw. There were an additional 48,000 people who attended education and outreach events attached to the shows.
The theatre company brings in an additional $210 million in economic impact every year, even with a budget of $30 million. Jennings said about seven per cent of their budget comes from the government.
He also said 2018 was their best revenue year ever, gaining $30,250,000 worth of business. Jennings attributed it to "very good ticket sales but also incredibly good philanthropic work as a charity." The projected numbers for 2019 are around the same.
The Shaw is North America's fifth largest non-profit theatre. Since its first season in 1962, the theatre has staged large-scale productions that attract national and international acclamation.
The 2019 season runs from April 6 through to Dec. 22.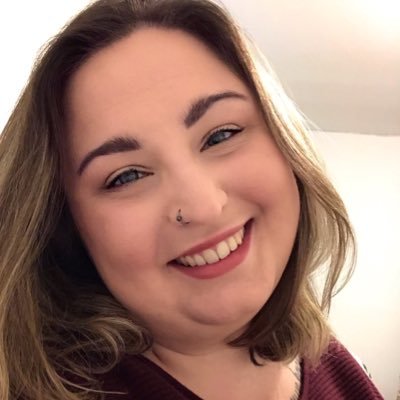 Elena De Luigi is a graduate of the Humber College Journalism program and a Niagara Independent reporter.