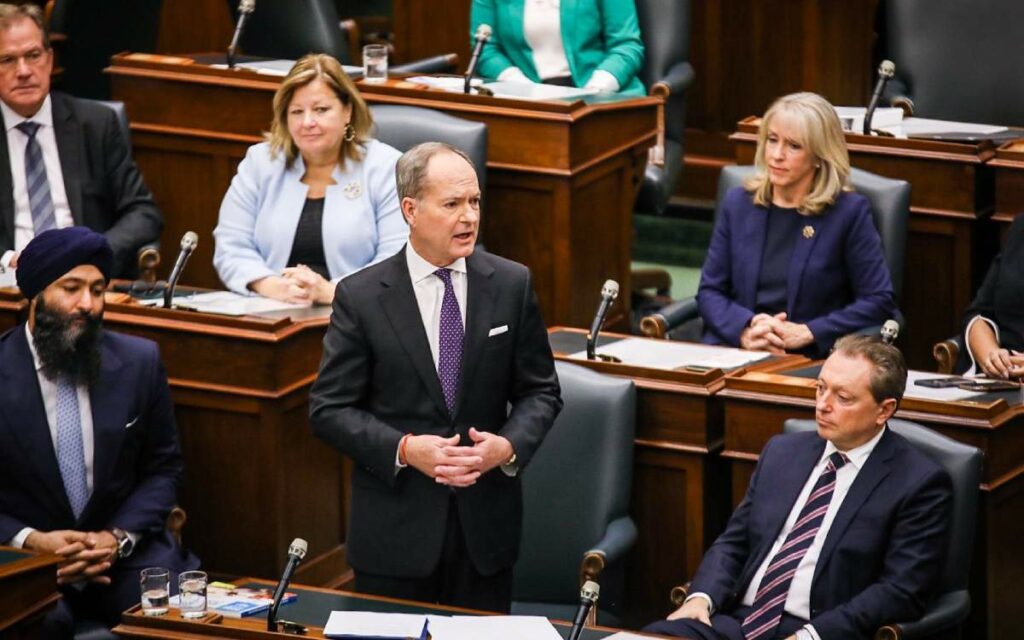 As economic slowdown looms, province delivers fairly tame, boring mini-budget – but perhaps that's a good thing. Pictured is Finance Minister Peter Bethlenfalvy. Photo credit: Twitter/Doug Ford
Ontario Finance Minister Peter Bethlenfalvy presented the Fall Economic Update this week, and not surprisingly the news wasn't great. In anticipation of a widely expected economic slowdown, the government has lowered its projections for real growth in provincial GDP to a mere 0.5 per cent in 2023, 1.6 per cent in 2024 and 2.1 per cent in 2025, a significant reduction from the previous budget's forecasts of 3.1, 2 and 1.9 per cent, respectively. 
Considering that many economists are expecting a serious recession in the next couple of years, these numbers may still turn out to be optimistic. The government is also putting $4 billion into a reserve fund to help with unanticipated economic developments. Forecasts for employment growth have also been scaled back substantially, although the government is still expecting net positive job growth of 38,000 in 2023, increasing to 100,000 in 2024 and 117,000 in 2025.  
On the deficit front, there was some excitement back in August when the government announced that they had achieved a $2.1 billion surplus for the 2021-22 fiscal year. This sent opposition parties into a frenzy of accusations of how the government clearly wasn't spending enough and must have been imposing drastic cuts to have achieved a surplus. The Fall Statement notes that despite some improvement in deficit numbers because of higher-than-expected economic growth and tax revenue, the deficit is still expected to come in at $12.9 billion for 2022-23 and be virtually eliminated by 2025.
Considering the massive amount of debt that was taken on during the pandemic, increasing debt service costs as interest rates rise and the need to start paying down this debt as soon as possible to avoid burdening future generations, accusations that the government isn't spending enough are pretty ridiculous. 
The statement also included a number of measures to provide support to targeted groups, such as improved disability support payments, increased payments to low-income seniors and some small business corporate tax relief by increasing the number of small firms eligible for the lower small business tax rate. Mind you, to take advantage of this tax reduction, a small business would have to be profitable and many small firms are barely breaking even as they continue to recover from pandemic losses, so this measure would be of no help to them. 
The Premier had previously announced that the 5.7 cent per litre gas tax cut that has been in place since July of this year would now be extended until the end of 2023, which amounts to about $1 billion in foregone gas tax revenue. This tax cut will not only help motorists, but will also factor favourably into the cost of all of the goods and services for which gas prices are a component. 
One area not addressed in the statement was the ongoing problem of sky-high electricity prices that continue to detract from the competitiveness of many businesses and inflict excessive costs on households. Although dealing with high electricity costs was one of the key election promises of the Ford government, they have actually done little to change them other than to shift costs from ratepayers on to taxpayers.
The long-term contracts for expensive, unreliable solar and wind power signed by the previous Liberal government continue to be a key problem, but at some point this government should deal with the fundamental issue of uncompetitive energy prices before they drive even more businesses and jobs out of the province to more competitive jurisdictions. 
Overall, the Fall Economic Statement was kind of boring. It took a balanced approach of providing support to vulnerable groups and small businesses while resisting the urge to spend excessively.  Naturally opposition parties criticized the statement, claiming more should have been spent on the perennial sinkholes of government finance, health care and education. But as the data continues to show that Ontario already spends much more per capita on health care and education than other jurisdictions in Canada and around the world, and the quality of these services to Ontarians still declines, the case for throwing more money at broken systems becomes more and more dubious. 
With interest rates rising, the cost of financing government debt is also increasing and cutting in to the funds available for services valued by taxpayers. All in all, maybe boring is not such a bad thing.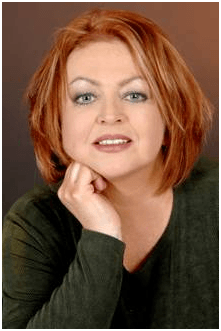 Catherine Swift is President of the Coalition of Concerned Manufacturers & Businesses of Canada (CCMBC). She was previously President of Working Canadians from 2015-2021 & President & CEO of the Canadian Federation of Independent Business (CFIB) from 1995-2014. She was Chief Economist of the CFIB from 1987-1995, Senior Economist with TD Bank from 1983-1987 & held several positions with the federal government from 1976-1983.
She has published numerous articles in journals, magazines & other media on issues such as free trade, finance, entrepreneurship & women business owners. Ms. Swift is a past President of the Empire Club of Canada, a former Director of the CD Howe Institute, the Canadian Youth Business Foundation, SOS Children's Villages, past President of the International Small Business Congress and current Director of the Fraser Institute. She was cited in 2003 & 2012 as one of the most powerful women in Canada by the Women's Executive Network & is a recipient of the Queen's Silver & Gold Jubilee medals.
She has an Honours BA and MA in Economics.