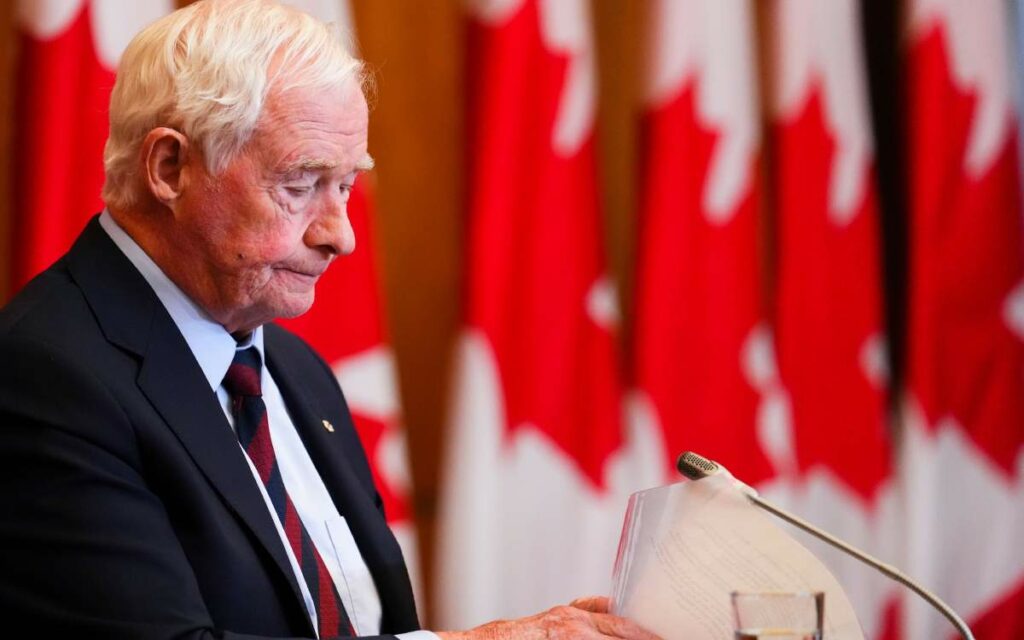 Earlier this week, Johnston, former Governor General, current family friend of the Trudeaus, released his preliminary rapporteur report on Beijing's interference into Canada's internal affairs. Photo credit: CBC
Prime Minister Justin Trudeau's special rapporteur David Johnston issued his preliminary report this week and concluded that there is no need for a formal public inquiry into foreign interference. With his report, the PM's longtime family friend has punted aside the substantive issues relating to the Chinese Communist Party's (CCP) subversive influence in Canada. Between now and October Johnston appointed himself as the head of a series of public hearings to review government communications procedures surrounding the dissemination of the country's security intelligence to government officials. 
It is clearly evident from the wording of Johnston's report that Justin Trudeau (and his friends) have no intention to expose the CCP's involvement with the Liberal Party and its implications for Canadians. 
David Johnston summarizes in his report, "Foreign governments are undoubtedly attempting to influence candidates and voters in Canada" and he observes, "Much has been done already, but considerably more remains to be done to strengthen our capacity to resist foreign interference."
Johnston admonished media for misconstruing facts, criticized the country's security agencies for failing to properly inform government, and chastised Opposition MPs for politicizing national security issues. He underlined that "there's no evidence the prime minister or his minister knowingly failed to act on intelligence, advice and recommendations" – so Canadians are to be reassured that the Trudeau government is not at fault and is acting in the nation's best interest.
The report concludes with recommending a review of communications procedures within government: "The public process should focus on strengthening Canada's capacity to detect, deter and counter foreign interference in our elections and the threat such interference represents to our democracy."
Johnston appointed himself "King Solomon" for a five-month public process and the PM hurriedly agreed to his plan of action.  
From the news reporters and political commentators in the Ottawa media who have been closely following the government's handling of the CCP-Liberal revelations over the last six months, there has been an immediate condemnation of David Johnston's work and his conclusions. 
John Ibbitson of the

Globe and Mail

flatly stated, "This is a mistake" in his Tuesday column "Sorry, Mr. Johnston: Public hearings into foreign interference are inadequate to the task."

In another

Globe and Mail

piece, Andrew Coyne wrote of Johnston's recommendations, "In essence, they boil down to: "trust me" but reasons, "A report that asks to be taken on faith, from an evidently conflicted rapporteur, is not likely to engender a great deal of trust."
Both John Robson and Colby Cosh called Johnston's report a "whitewash" with Robson suggesting Trudeau's old friend has destroyed his own credibility, and Cosh sarcastically stating, "I don't know about you, but I feel so much trust right now." 

John Ivison in the

National Post

suggests Johnston himself is the stumbling block to this report being accepted: "The problem is that Johnston's perceived conflict of interest because of his personal relationship with the prime minister has been compounded by a report that finds the government was blameless at all times. Even the "significant governance shortcomings" were the fault of the security agencies and the bureaucracy."

Sabrina Maddeaux in another

Postmedia

column stated "David Johnston sneers at the public": "Canadians are left with more questions than they are answers. Rather than restore trust in the system, a conflicted special rapporteur, who never should have been put in this position to begin with, took another hammer to an already shaky foundation… The solution for building back trust can't be "just trust us."

Matt Gurney in

The Line

wrote "The Johnston report is one of the most depressing things I've read" and he frankly observes: "we are just totally, epically boned."
This initial blowback was punctuated by a Globe and Mail lead editorial that underlines the fact that parliamentarians have voted for an independent public inquiry and the Johnston report is defying the will of elected representatives. The editorial states: "However honorable his intentions, Mr. Johnston has not only failed in that mission but has also further damaged public confidence in our institutions. In essence, he would like Canadians to return to a state of collective ignorance, before leaks exposed Ottawa's inaction."
As sure as Canadians were expecting Johnston to exonerate the PM, they also could be assured that opposition MPs would be negative towards David Johnston's review of the matter. Conservative Leader Pierre Poilievre has consistently criticized Johnston and his special rapporteur mission, repeatedly stating, "He (Johnston) has a fake job and he's unable to do it impartially. He needs to simply hand it over and allow an independent public inquiry into Beijing's interference."
On Tuesday, Poilievre dismissed Johnston's "whitewash attempt": "The ski buddy, cottage neighbour, family friend and member of the Beijing-financed Trudeau Foundation came out and did exactly what I predicted — helped Trudeau cover up the influence by Beijing in our democracy."
Poilievre concludes: "The report was rigged from the start and has zero credibility."
Yves-Francois Blanchet, leader of Bloc Quebecois echoed Poilievre's rebuke: "I am not taking the word of Mr. Johnston at all. Even if before we might have said we do not know if he is neutral or not, today we do know he is not…. China won't stop. Mr. Johnston just said, 'Go on, enjoy, have fun. Canada is open for you.'"
Vowing not to be silenced on the serious issues of national security, both opposition leaders rejected a participatory role in Johnston's public hearings and/or any behind-closed-doors parliamentary review as suggested in the Johnston report. Blanchet sees any involvement with Johnston as a tactic to muzzle him, "It's a trap. The trap is to say: "If you want to see it all, you cannot say anything, or do anything with that, and then they [the Liberals] will tell everybody that 'everything is fixed'."
One certainty from this week's political dustup over David Johnston and his report is that there are still many questions to be answered about foreign interference and Canada's independence and those inquiries go far beyond CCP interfering in two election cycles. More to the point, the questions go far beyond anything the PM's special rapporteur will study in the next five months in his public hearings into government communications procedures. 
Just think for a moment about the larger national security issues involving the country's trade, telecommunications, foreign ownership of Canadian land and resources, and Canada's international alliances. There are also the issues involving the CCP that this government does not want to discuss: the Uyghur Muslim genocide and the concentration camp labour, or what about the joint Canada-China virus research that was being conducted in the Winnipeg Lab prior to the COVID pandemic?  
In response this week David Johnston in so many words tells Canadians trust me and trust my friend Justin. And, assuredly, he kicks the can a little further down the road.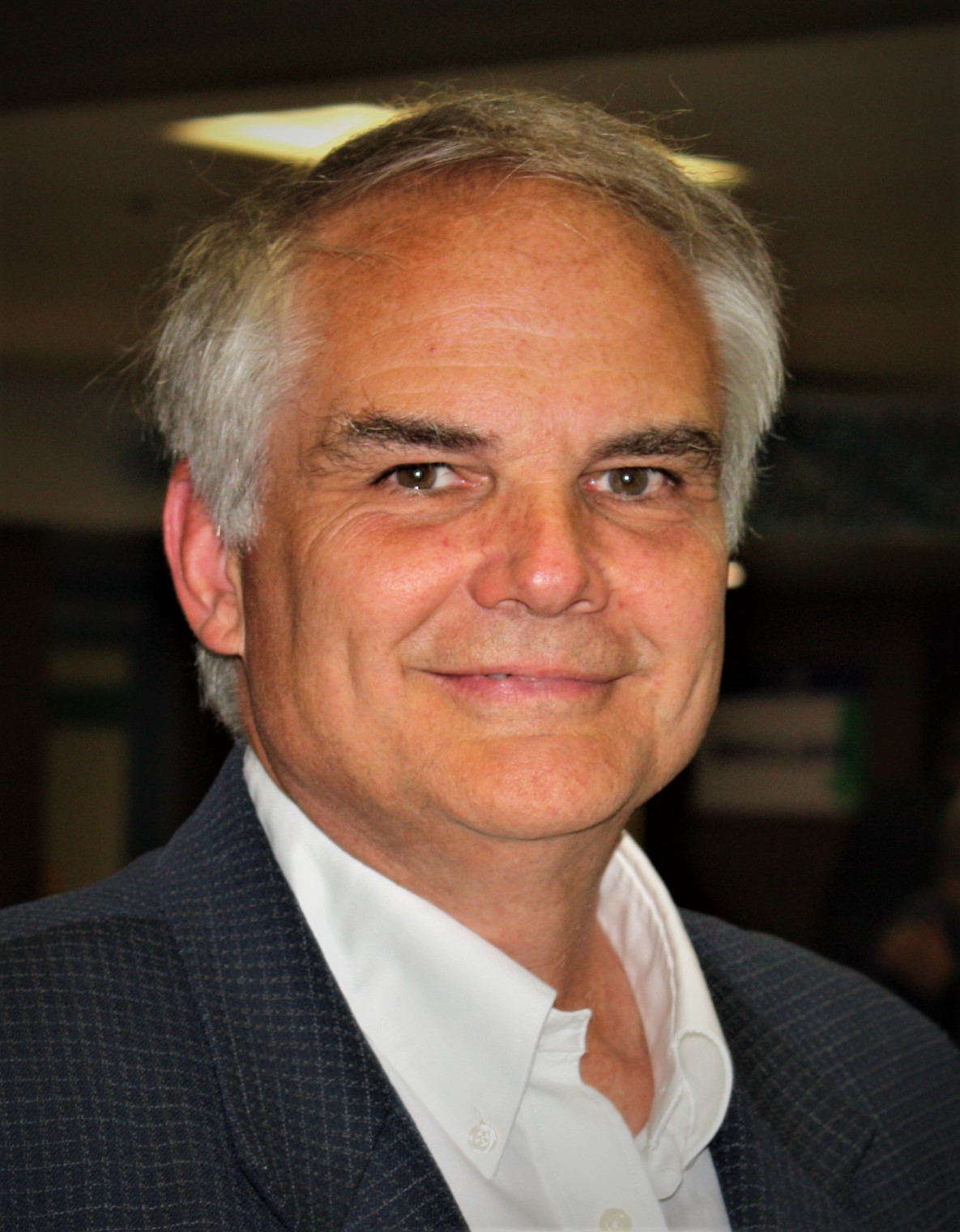 Chris George is an advocate, government relations advisor, and writer/copy editor. As president of a public relations firm established in 1994, Chris provides discreet counsel, tactical advice and management skills to CEOs/Presidents, Boards of Directors and senior executive teams in executing public and government relations campaigns and managing issues. Prior to this PR/GR career, Chris spent seven years on Parliament Hill on staffs of Cabinet Ministers and MPs. He has served in senior campaign positions for electoral and advocacy campaigns at every level of government. Today, Chris resides in Almonte, Ontario where he and his wife manage www.cgacommunications.com. Contact Chris at chrisg.george@gmail.com.