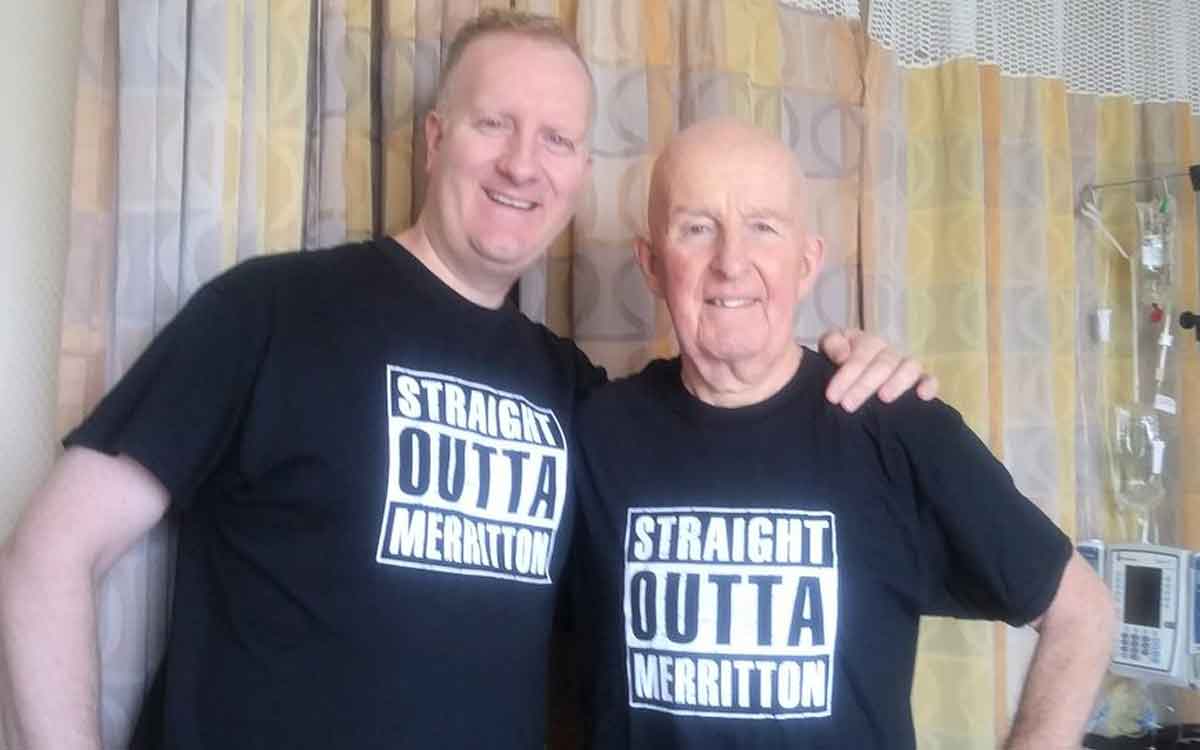 Sports reporter Rod Mawhood with his dad Rick.
The following is a special Father's Day edition of our sports column by Niagara Independent sports reporter Rod Mawhood.
Dear Dad:
One of my first memories of you is coaching me in soccer. With that red beard, and from what others told me British accent (which I never noticed) you quickly taught me respect on and off the field of play.
I never appreciated the discipline you evoked on me until a much older age.
That discipline you displayed taught me what it took to be an athlete. As you ran 70 miles a week training for marathons and eating right. It's something I try and live every day – at least the eating right part.
Thank you.
One of the first mementoes you gave was a cassette copy of Mike and the Mechanics 'The Living Years.' You had told me that since your father passed away before you were two years old that having a strong father-son relationship with me was of the utmost importance to you.
Thank you.
You never really showed any emotion in front of me until 2007, but that didn't mean you didn't love me.
It was Cardiff Wales, Millennium Stadium, and the FA Cup semi-final between Manchester United and Newcastle United.
After a three hour train ride from Manchester, we entered the stadium and found our seats. I wanted to use the men's room before kickoff, and after making my way through thousands of people on the concourse I started walking up the stairs and looked towards our row of seats and saw your face covered in your hands. I quickly scurried up the stairs, and said 'Dad what's wrong?' The gentlemen beside you looked concerned as well.
I will never forget the six words that you uttered, through tears, next:
"This is a dream come true."
Even though I had shed tears many times before that, these were different. This was the first time I had seen my dad cry.
Your words written on special occasion cards throughout the years are something I'll cherish forever as well.
One card that still sits fondly on my night stand is one that reads "Never Never Never Give Up."
Ironically enough those words are now your everyday battle. You're just over 25 months into the battle of your life.
It was May 18, 2018 when I shed tears in front of you. You, mom and I were quickly summoned that Friday morning to your hematologist's office.
We sat down, and the doctor said 'this is not going to be an easy conversation – you have AML' (Acute Myeloid Leukemia)
AML is an aggressive blood cancer that attacks the bone marrow of the body.
No fewer than three times over the past two plus-years you've been told you have only three months to live, and yet you're still here with me and mom and everyone else that you continuously inspire.
I never knew just how many lives you've touched until this horrible disease inflicted you.
"Your dad is my hero," was one of the first private messages I received after your diagnosis from someone you worked with while volunteering at Community Care St. Catharines & Thorold.
You also taught the importance of giving back when volunteering with the Hotel Dieu Shaver Hospital – a place that I'm now a proud volunteer on its Foundation Board.
Thank you.
As you celebrate your birthday and Father's Day this weekend, dad please know you're my hero and my mentor.
Thank you.
Dear Dad I love you – Happy Father's Day.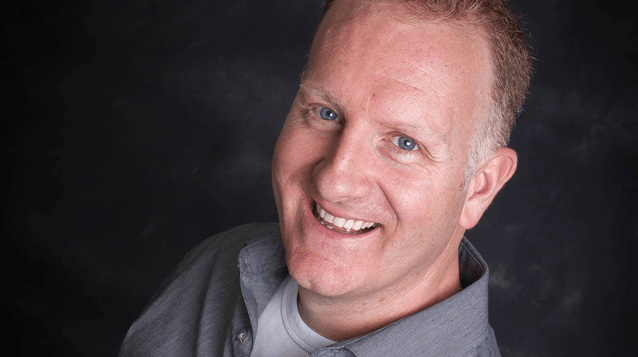 Rod Mawhood is a lifelong Niagara native who has had the pleasure of working in all three mediums – Radio, Print and TV – for over 20 years. His first announcing gig was with the then St. Catharines Stompers. Since then he's worked in radio and TV in Toronto, and currently is the announcer for the Niagara IceDogs and Niagara River Lions.
Rod also covers the Buffalo Bills for FOX Sports and the Buffalo Sabres for NBC Sports.