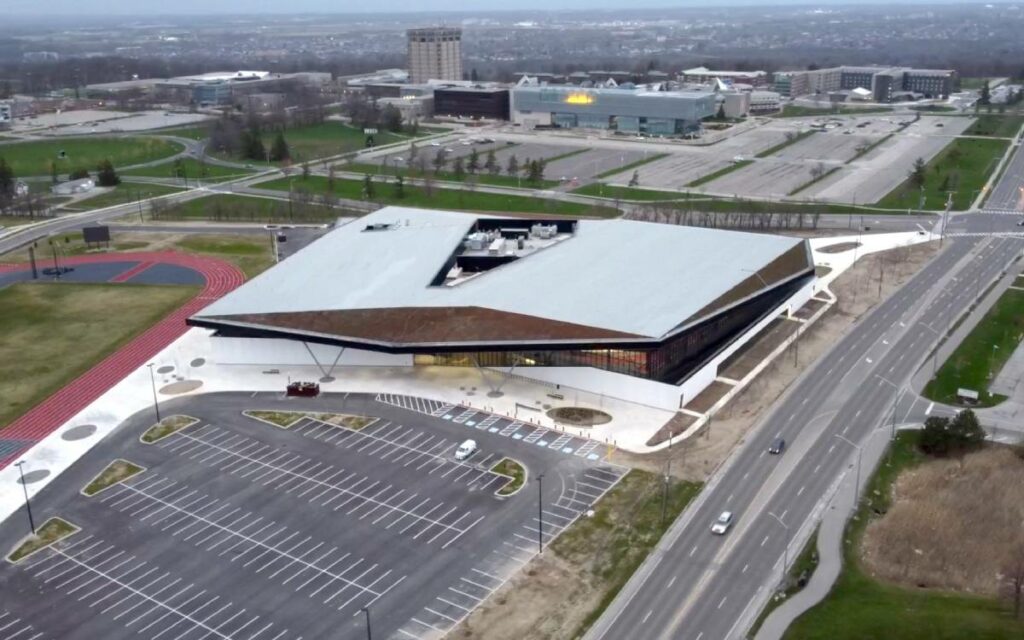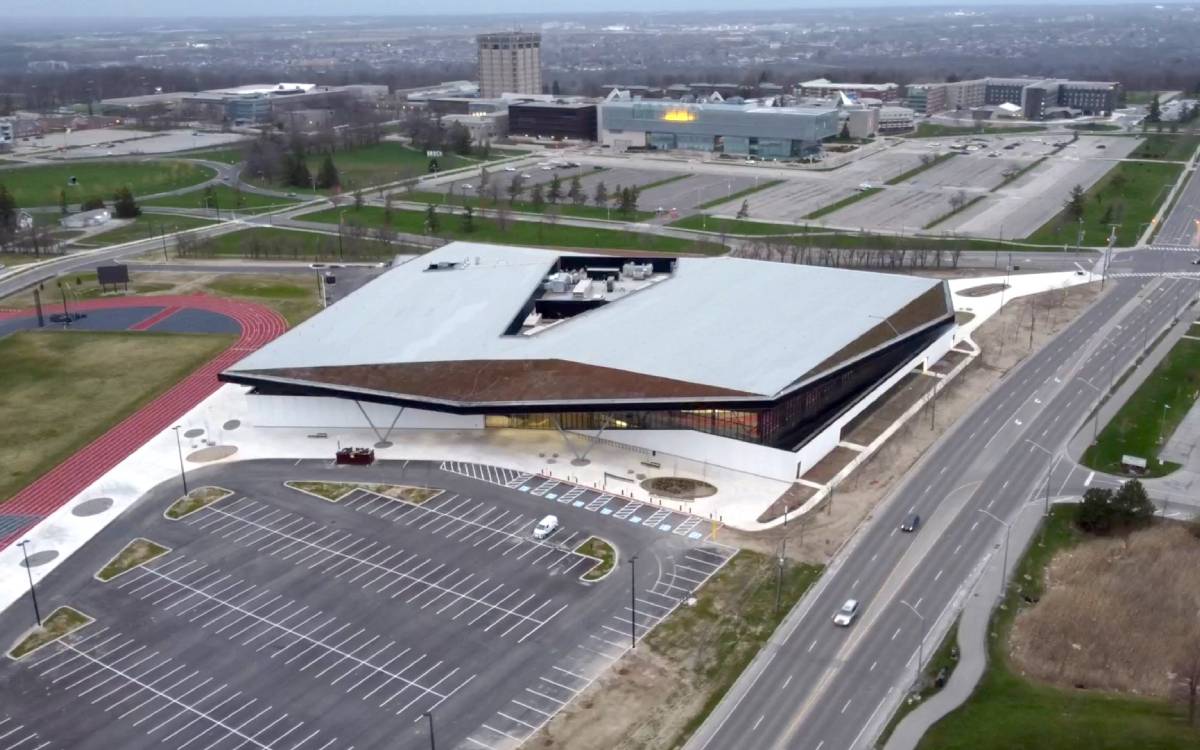 The trials were supposed to take place at the brand new $107 million Canada Summer Games Park in Thorold (pictured) on July 2 and 3. However, facilitators from Team Ontario made a last-minute decision to move the qualifying competition to York University. Photo credit: Facebook/Niagara 2022 Canada Summer Games
Late last week, Athletics Ontario circulated an "urgent" bulletin message that there were "unforeseen delays on the completion of the Canada Summer Games Park at Brock University" that forced the provincial sport governing body to move Team Ontario's athletics trials to the Toronto Track and Field Centre at York University. 
The qualifying competition was supposed to take place at the new multi-million-dollar Thorold venue on July 2 and 3. 
Though Athletics Ontario did not specify the setbacks that may have prevented the trials from moving forward at the new facility, Niagara 2022 Host Society board chair Doug Hamilton said that routine commissioning and set up for the actual games may have prompted the decision.
"As a newly constructed facility, the track and field facility at Canada Games Park (CGP) is still undergoing routine commissioning and equipment set up ahead of the Canada Games athletics competition in mid-August," Hamilton told The Niagara Independent via email Monday. 
"It is possible that this commissioning/setup could not be completed in the next two weeks, which may have prevented the facility from being fully ready for the Athletics Ontario event that was scheduled for the beginning of July. We are not aware of whether this was the case as we were not organizing that Athletics Ontario event."
Designed as the centrepiece of the Niagara 2022 Canada Summer Games, the Canada Games Park – including the 200,000 square-foot Walker Sports and Abilities Centre – celebrated its grand opening on April 22, after a few months delay. 
The approximately $107 million legacy project was supposed to be complete by the end of 2021. However, as Niagara Region CAO Ron Tripp told local media back in March of this year, the pandemic and supply chain issues held up progress.  
According to Hamilton, despite the changes to Athletics Ontario's trials and any previous delays, everything is currently on schedule to be ready for the Canada Summer Games, which take place in Niagara from August 6 to 21.
"There are no major delays, nor significant concerns of any kind with this facility (Canada Summer Games Park) being ready for the Canada Games athletics competition in mid-August," said Hamilton.
"Construction/refurbishment at all other venues is completed or on schedule."
The Niagara 2022 Canada Summer Games will see 5,000 of the country's best up-and-coming young athletes compete in 18 sports over two weeks – including the return of lacrosse after a 36-year absence and the first-ever rugby sevens competition.
Events will be held at venues across Niagara and over 4,000 volunteers will come together to help make the games a success.