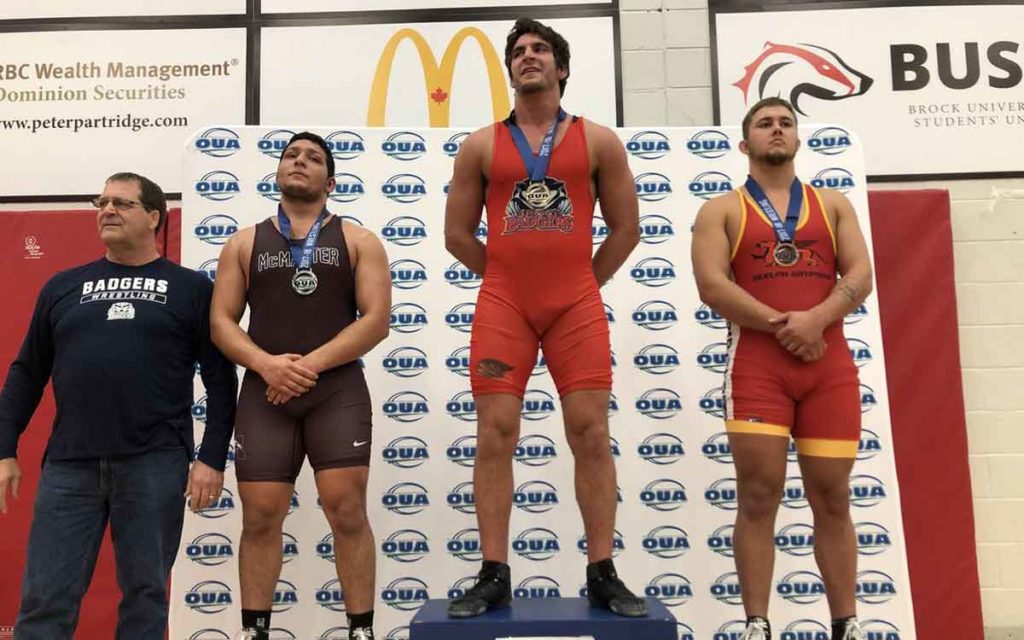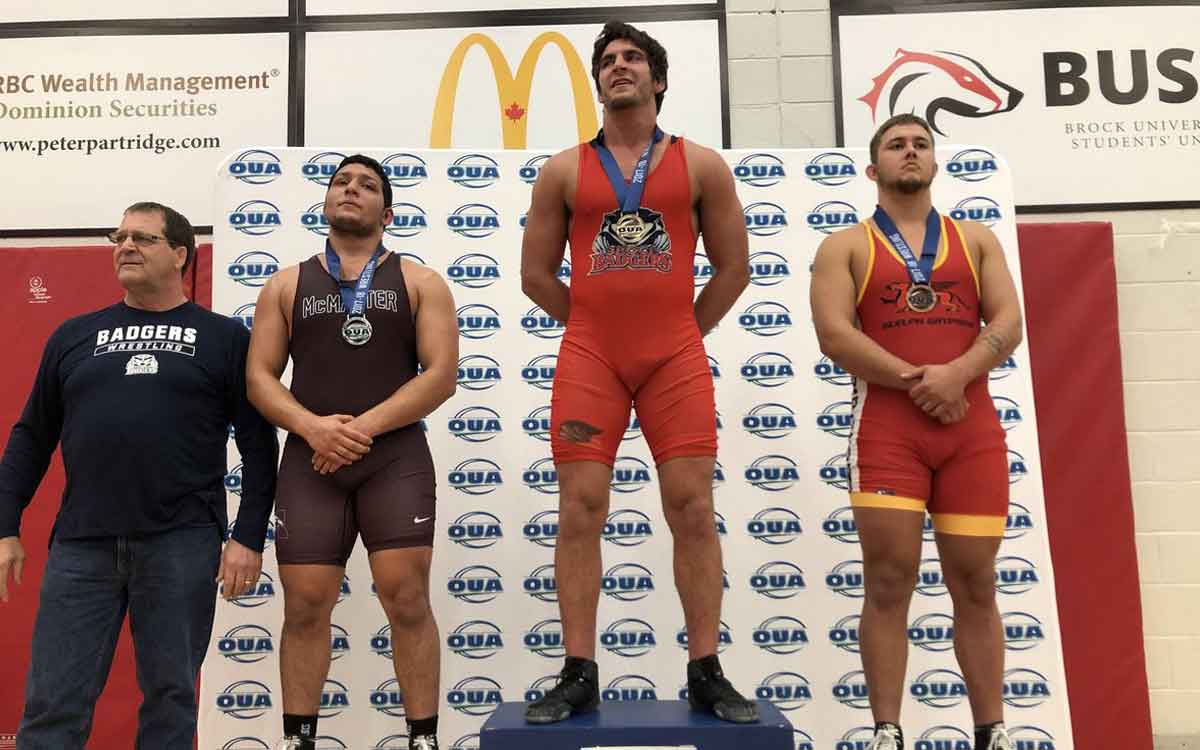 Richard DesChatelets Jr. wins gold for the Brock Badgers men's wrestling team.
"The first memory of the sport I have was not the best one. I remember going out there and being so, so nervous. I couldn't feel my arms, my neck became so stiff I could barely turn my head – wow."
Not the words you would expect to hear from a wrestler recently determined to be a future Canadian Olympian, but Richard DesChatelets Jr. is just that.
"At first I can't say that I loved it (wrestling) but I knew there was something about it, that was different than other sports, and once I embraced it I fell in love with it right after that," said DesChatelets Jr. on the Niagara Sports Report on Newstalk 610 CKTB.
The Brock Badger and member of the Brock Wrestling Club was recently named to Wrestling Canada's NextGen program.
Now if the DesChatelets name sounds familiar you're right as Richard Sr. competed in the 1976 Montreal Olympics in the sport of wrestling and has long been associated with the sport as a coach.
The NextGen Program is for wrestlers trending five to eight years out from an Olympic podium. In addition to enhanced funding, training and more competitive opportunities, the program helps with nutrition, strength and conditioning, physiology, sport psychology and health and wellness.
And sports psychology is right up DesChatelets Jr's alley.
In fact, the now 21-year old Niagara Falls native and A.N. Myer Secondary School graduate credits his increased mental strength with better performances on the mat.
"I think a big part of the sport is not only physical, it's mental.  A lot of people think the bigger you are the better you are," explained the heavyweight wrestler.
"A lot of the sport is very technical, and I've improved (the mental side) it tremendously and I have to thank my dad a lot for that as well. He calms me."
Superstitions and routine are commonplace in sports, and DesChatalets is no stranger to that – especially in a non-team, one on one sport like wrestling.
"I do some breathing exercises, I do some jogs around the mat, a listen to some softer music to get me in the zone. I then focus on my moves. I start off in slow motion and then pick up the tempo and feel like my muscles are twitching and they're ready to go."
And right before the match begins is where the mental aspect and visualization comes in.
"Sometimes I write my name on the mat, and I'll tell myself that this is my mat," added DesChatelets who hopes to compete in the 97-kilogram weight class going forward.
The wrestling mat has been DesChatelets canvas, and to represent Canada at the Olympics would be his Picasso.
"Canada does recognize me as a potential athlete that can bring them glory. It's a nice confidence booster because it's reassuring me that all the hard work I'm putting in, everything I'm doing, is actually paying off."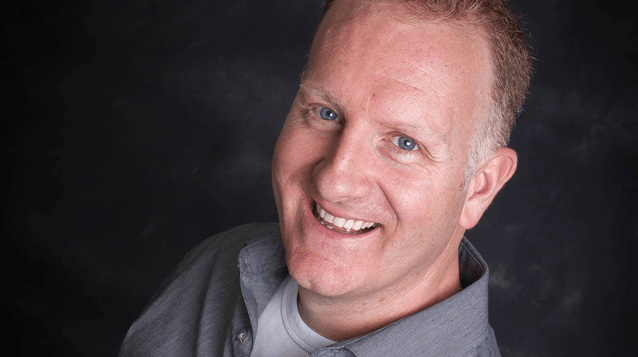 Rod Mawhood is a lifelong Niagara native who has had the pleasure of working in all three mediums – Radio, Print and TV – for over 20 years. His first announcing gig was with the then St. Catharines Stompers. Since then he's worked in radio and TV in Toronto, and currently is the announcer for the Niagara IceDogs and Niagara River Lions.
Rod also covers the Buffalo Bills for FOX Sports and the Buffalo Sabres for NBC Sports.