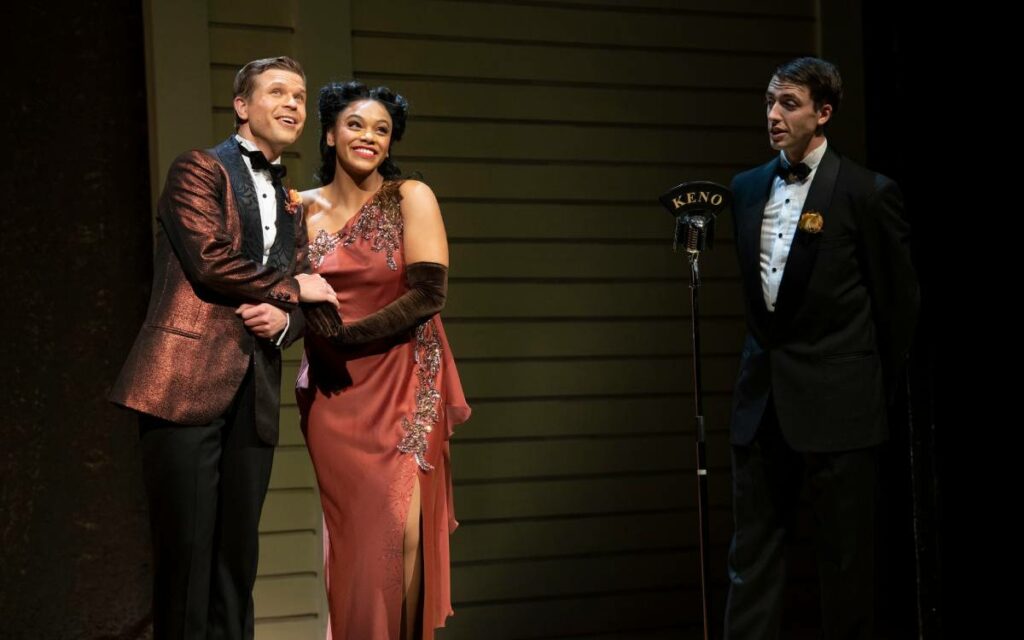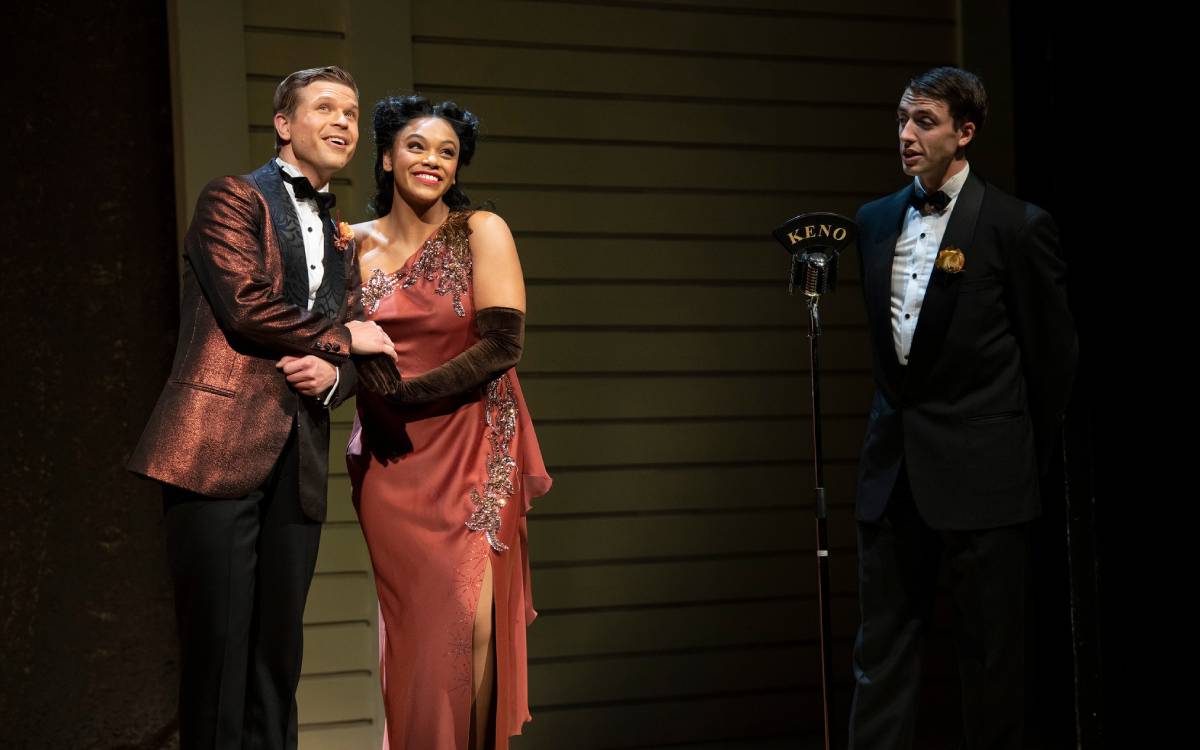 Next year represents the iconic Niagara-on-the-Lake theatre company's 60th season. Pictured is Kyle Golemba as Ted Hanover, Vanessa Sears as Lila Dixon, and Kevin McLachlan as Radio Host in a performance of Irving Berlin's Holiday Inn, on now until Dec. 23 at the Shaw. Photo credit: Facebook/Shaw Festival
Just like Christmas carols, pine trees, and sparkling lights, a trip to the Shaw Festival is an integral part of the holiday season for many Niagara locals and tourists alike. The decades old institution has been synonymous with historic Niagara-on-the-Lake and has contributed to the quaint, traditional feel that the town has become known for.
However, as so many other local businesses and organizations know far too well, the Shaw was not immune to the wrath of the COVID-19 pandemic and was forced to shut its doors for a significant part of the 2020/2021 season. Now, on the eve of their historic 60th season, the Shaw is more hopeful and excited than ever to welcome visitors back and kick-off the year with a full lineup of new shows and returning favourites.
Along with a new season comes a renewed sense of excitement, optimism, and fears. Executive Director Tim Jennings says that like most people and businesses, the Shaw has run the gauntlet of emotions over the past 18 months, with all the changes that the pandemic has brought to large scale gatherings like those held at the Shaw. 
"It would be hard to talk to the range of emotions that the last 20 months have brought. Frustration and optimism. Panic and pride. Likely if we felt one emotion, we felt its opposite," Jennings told The Niagara Independent.
But Jennings remains happy with the overall tact that the theatre company took, and how it was able to weather the unheard-of situation. 
"Honestly, we have been very fortunate to have been able to keep things moving as we did. We made some good risk mitigation choices prior to the pandemic and those decisions meant we got to make more optimistic decisions throughout the remainder of the last two years."
Jennings also admits, however, that the pandemic wasn't easy. He said the Shaw carried out a multi-faceted approach to do what it could. "The mandated closure of all of the province's theatres meant we had to rethink how we fulfilled our charitable purpose outside of live performances. Where we could, we did those – to small crowds, in gardens, in parks, in the street. We moved everyone onto outreach and education – digitally, when we could not do so in person."
In an ironic twist, with people unable to go to live events for so long, Jennings said that he has seen a renewed interest in theatres like the Shaw. "People have definitely started to value live experiences more. Nothing makes one feel the loss of something like almost losing it. If that feeling holds, it will serve the arts – among many sectors – very well. I think our ability to focus in on our people and to think through better ways to offer stability is another huge win here at Shaw."
Yet, uncertainty and fears still persist. Specifically, Jennings fears "new waves of breakthrough cases that bring back restrictions. People hesitating to come back. People not coming back to the industry because, outside of a very few of us, the arts were badly damaged and unable to support their people over the last two years and many artists have had to find new careers."
Those fears aside, all said there is certainly a sense of optimism for the future of the Shaw and the upcoming 60th season.
Artistic Director Tim Carroll expressed his excitement for the new season, which he's hoping will be free from restrictions. "We have a lot to celebrate as we look forward to our diamond anniversary season. In what might be our most ambitious programme ever, we intend to show off the range of experiences available at the Shaw."
The 2022 season includes returning favourites like 'The Doctor's Dilemma' and 'The Importance of Being Earnest', new shows such as 'Gaslight' and the Christmas classics 'White Christmas' and 'A Christmas Carol'. Commenting on the 2022 line-up, Carroll said, "In our theatres we have a mixture of classics, Festival favourites and new voices; in our gardens there will be so much going on you won't believe it. I hope everyone will come and join the party!"
Information regarding the current or future season can be found at shawfest.com, or by calling the box office at 1-800-511-SHAW (7429). Tickets for the 2022 season went on sale to 'Friends of the Shaw' on Nov. 6. The general public will be able to buy tickets starting Dec. 4.