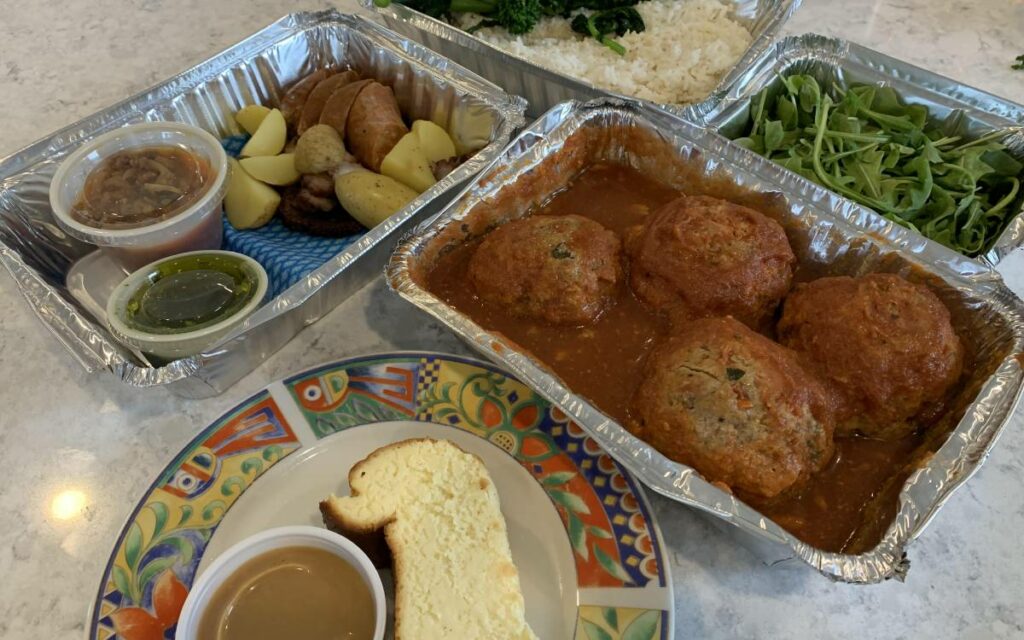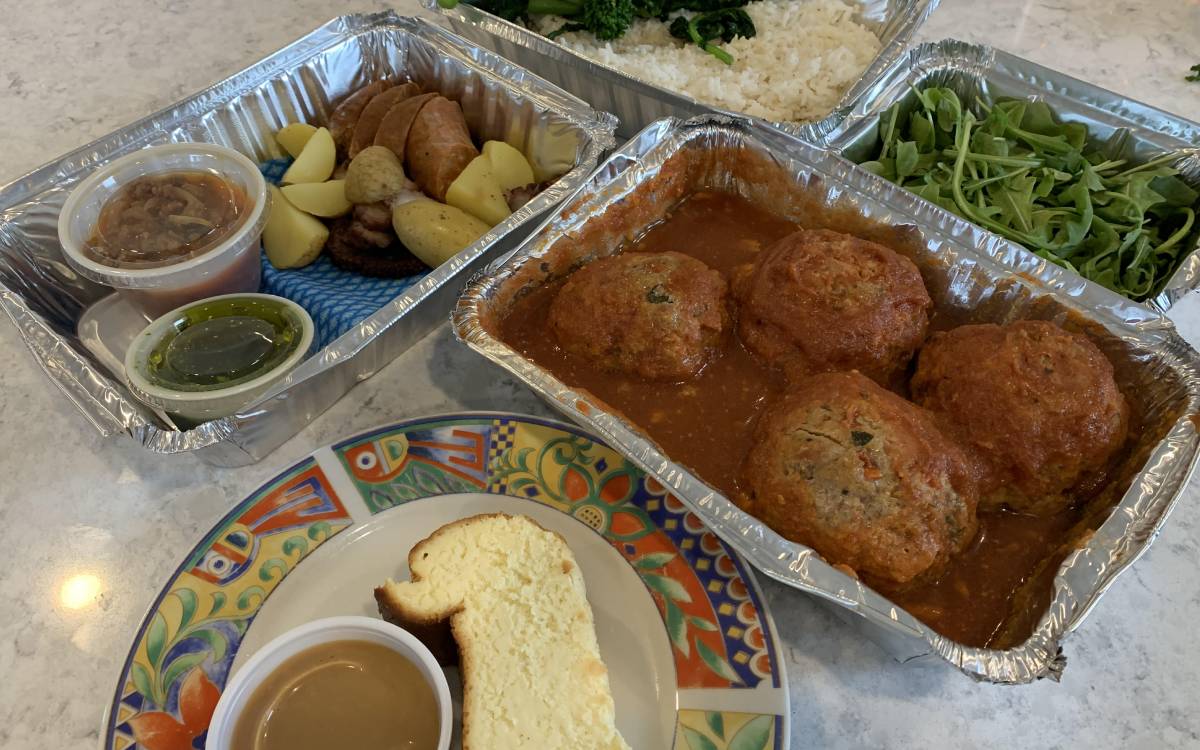 Good Earth Food and Wine Co. Taste of Spain
When it comes to dining out, the experience has always been just as important to me as the food.
As Niagara eases back into the "Red Zone" and restaurants  slowly begin to open again, I wondered, was I ready to get back out there? The barrage of messages about staying home had been ingrained in my mind. But, after a very long stretch of cooking at home and take out, I longed for the restaurant experience.
I didn't want to just eat a meal. I wanted to feed my soul.
It's in that context that I absorbed the Red Zone restricted dining experience. We chose  Vineland Estates Restaurant, a long time favorite.  As my husband filled out the obligatory COVID questionnaire, I adjusted my mask while I looked around at the spacious dining room. It was glorious. Their patio has always been a favorite but the restored 1845 farmhouse was just right after a very long winter.
After a squeeze of sanitizer on the hands, we were guided to the far corner, far away from the two other couples.  There was so much space between tables you could have set up a bowling alley. Many including myself have wondered why the public health guidelines don't account for the size of the room.  Shouldn't it be based on percentage of space as opposed to a fixed number? Just wondering.
The fleeting thought quickly faded as I began perusing the  tantalizing menu offerings, which included a fixed price and wine pairing option which is a great way to  experiment.
We started with mussels and butternut squash soup, which paired very well with their Reserve Chardonnay. Then came the main courses – pork tenderloin  and their famous burger, both delicious and well proportioned for a three-course meal. We finished off with cheese plates.
While I do enjoy a bustling experience,  I was happy to have a serene atmosphere on our first venture out. The vineyard views on a lovely Saturday afternoon were the  perfect finishing touch for a romantic lunch.
I'll be honest that I felt much safer in this restaurant than I had on the occasions in the past year when I entered various stores for groceries or other essentials. Particularly in larger stores, I have often observed jostling in aisles or had to squeeze past people who were not observing the arrows on the floor.
Not everyone is ready for indoor dining and that's okay.  But if  you still want to support local restaurants, or  long for fine cuisine, Good Earth Food and Wine Co. is a great option for  delicious pre-prepared @Home theme meals.  These menu items are made for pre-heating so you don't have to worry about putting the pedal to the metal to get home before the food gets cold.  Simple but detailed heating  instructions make it easy.
We ordered the Flavours of Spain meal last month, which  was an amazing deal at $40 per person. The appetizer was a delicious Octopus & Potato Salad with Salsa Verde and a Chorizo Vinaigrette, followed by the Pork Albondigas  in an Arbol Chili Tomato Sauce – meatball lovers, this is for you.     The meal was capped off with a Burnt Basque Cheesecake with Orange Dulce de Leche and yes it tastes as good as it sounds.
Nicolette Novak, the dynamic and well-known proprietor of Good Earth says she plans to open the Bistro on Easter Weekend when people can sit outside. The take-out business, as many other restaurants have noted, is not sustainable and, in many instances, has meant taking a loss financially.
"We really stay open for take-out so we can still have a presence and for our loyal customers," she said.
She admits the format is not ideal for her restaurant due to the focus on fine dining but her Executive Chef Andrew Thorne has met the challenge. Unfortunately, she doesn't foresee opening her extremely popular cooking school until next year.
While she appreciates the immense loyalty of many of her regular customers – some who order from her every week – she reminds those less familiar with Good Earth that in these difficult circumstances it simply isn't business as usual and to expect shorter hours, particularly when the restaurant opens.
"Go to our website for our hours,  and you can book through Open Table. Do not trust Google or other sites for current information on our restaurant," she advises.
Despite the frustrating circumstances, Novak has not lost sight of the fact that restaurants are about experiences and she plans to do everything she can when re-opening to make it safe but also as normal as possible.
"Restaurants are places where people come for an experience, it's often where they celebrate special occasions," she added.
With that in mind, we all may want to make sure we support our local restaurants year round so we do have somewhere to celebrate.