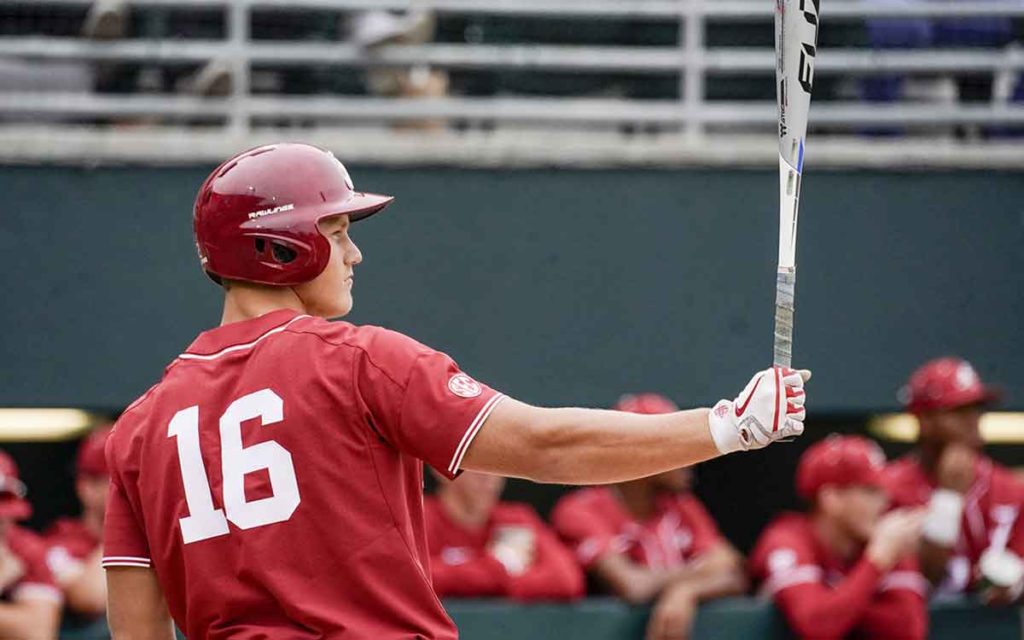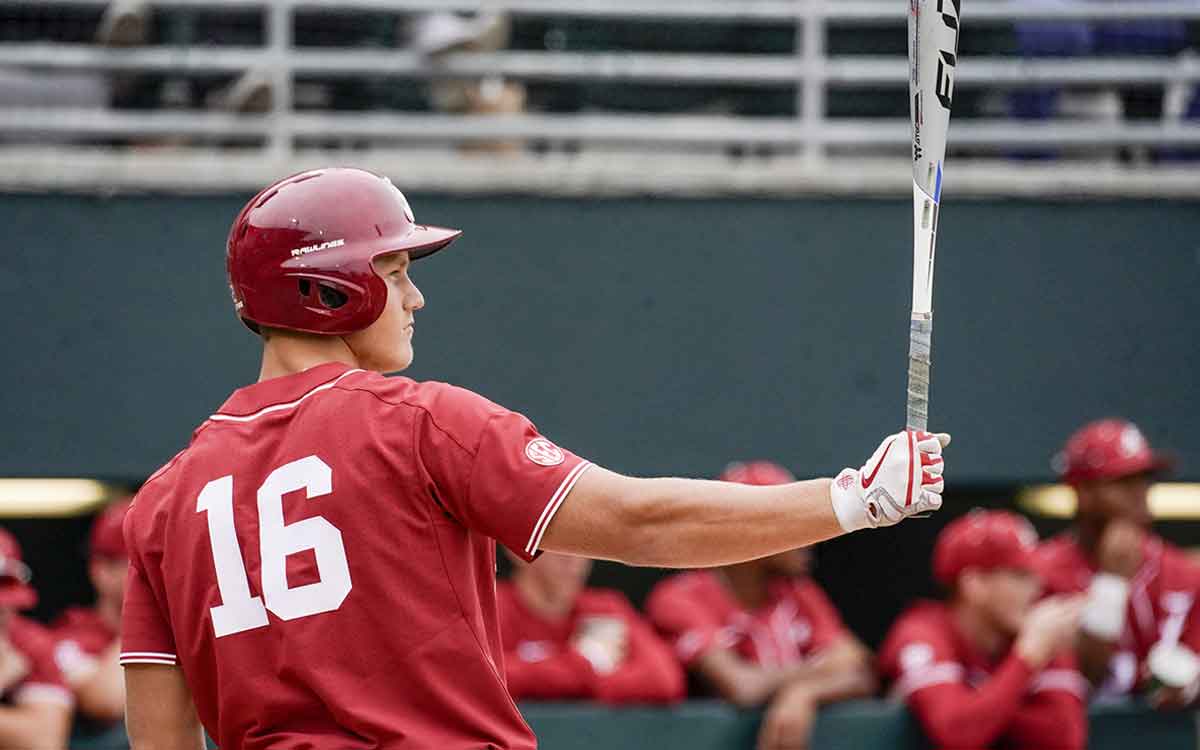 Niagara Falls native Owen Diodati had an impressive weekend in his regular season debut with the Alabama Crimson Tide baseball team. Photo:  Alabama Athletics Photography 
It wasn't that long ago that Niagara Falls native Owen Diodati had a tough decision to make, one that most teenagers or adults will never have to make in a lifetime.  Sign with a professional baseball team and bank nearly a million bucks or go to college to play ball. Diodati turned down the money and a chance to become a Toronto Blue Jay and instead headed to Alabama to get and education and play for the Crimson Tide.
This past weekend reaffirmed his decision. Not that there was much doubt.
In a three game series against Northwestern, Diodati was 7 for 11 with three home runs, a triple, a double, eight runs driven in, two walks, six runs scored and a stolen base. It was an extraordinary performance for the Canadian freshman. He earned player of the game honours.
Reached at the practice facility in Alabama, Diodati said simply, "It went as well as it could go."
The A.N. Myer alumni played left field and was the designated hitter as well. When asked about his thoughts on the DH role, the freshman said he didn't mind it one bit. "It's not bad, a bit harder to stay focused when you aren't in the field the other half of the inning but I stayed locked into the game."
The adjustment from small Ontario city to one of the most recognizable sports colleges in America has been a fairly easy transition for the talented ball player. "It's been really easy for me from that perspective. The coaches and academic advisors have all been really helpful."
On the field hasn't been that big of an adjustment either. "I've been lucky enough to play on some big stages before including the world championships in Korea so that's helped," explained Diodati. "After I got that first at bat out of the way I was able to settle in."
While he had an outstanding first three games Diodati did say the quality of baseball is certainly above anything he's played. "In high school there are good players but they are spread out over several teams. In this league, at this level, everyone is good. Everyone is polished and they are big and strong." Pitchers at the NCAA level throw harder and their off speed stuff is much better, "the game is quicker."
Asked if he will be starting every day, Diodati said that's up to the coach, "But if I keep playing well I'll have lots of opportunities throughout the season."
While his family wasn't able to make it to the first few games they will be making the trip south in a few weeks to catch the series against Harvard. But Diodati said his first phone call after his first game was to his dad. "That was my first call for sure. He's done so much for me over the years."
Looking back on last summer when he had to make that life changing decision, Diodati said now that he's played his first few games for the Crimson Tide, "If I could go back, I wouldn't change it."