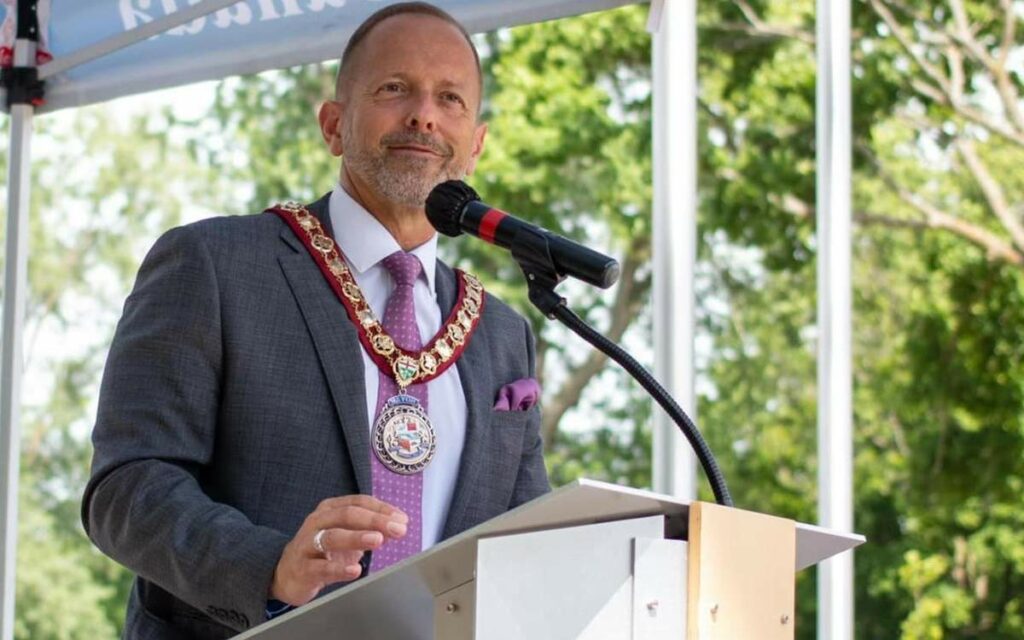 Four-term mayor (pictured) eyes 'grand reopening ceremony' for North America in Niagara Falls this spring. Photo credit: Facebook/Jim Diodati
Niagara Falls Mayor Jim Diodati is exhilarated to begin his fourth term, following a landslide victory in October's municipal elections. 
"Sometimes I'm almost pinching myself when I think about all the amazing things that are going on… and I am incredibly grateful for the opportunity to continue being at the helm, working alongside so many fantastic councillors, to serve the people of Niagara Falls", Diodati shared in an interview with The Niagara Independent recently. 
One of the biggest projects that Diodati is excited for is the opening of Niagara Falls University. 
"A lot of people don't realize just how big this venture is going to be… we'll be looking at 15,000 staff and students living and working right in the city," Diodati explained, "especially in the downtown."
Starting in 2024, the institution will focus on training students in innovative technologies, which Diodati believes will set the university up for great success. 
"We're aiming for what I like to call 'coopetition'." The term refers to the relationship he would like to see the university develop with neighbouring establishments. "Rather than try to take our piece of a pie, we want to make the pie bigger by partnering with Brock, Niagara College, and other renowned higher-education centers across Canada and the United States." 
Another key initiative Diodati is committed to advancing is the construction of a new hospital for the city. "This is something we're all going to, sooner or later, benefit from… either ourselves or our families". 
One feature the mayor is looking to secure is a hospice, for seniors, as well as pets. "We want our great people, and our beloved pets, to have the opportunity to live those last moments in a warm, comforting setting", he shared. Diodati would also like to see a cutting-edge pediatric ward, with an emphasis on extra space for young patients visiting the facility.
He is also excited about major progress in Niagara Falls transit infrastructure. 
"Before Covid, you could typically see up to 600 people coming off the GO Train at one time in Niagara Falls on a Saturday", Diodati shared. "It was an incredible sight". As restrictions have eased, GO Transit is making an enormous comeback. "As big as it was before (Covid), and as big as it is now, we're going to see an even bigger expansion once again."
Heading into the future, Diodati believes that Niagara Falls is uniquely positioned to do extraordinarily well, economically, demographically, and logistically. 
"We have so many strategic advantages… First, we're basically an hour's flight away from most of the major North American economic hubs; we're talking Boston, Chicago, New York City, Montreal, Toronto." 
"Then you have the fact that we're a border city, with direct access to the biggest economy on the planet, and everything that goes with that. And finally, Niagara Falls is one of the most famous cities worldwide. When I travel abroad, more people know of Niagara Falls than Toronto."
With these factors working in the city's favour, Diodati also thinks Niagara Falls can successfully compete for young, talented professionals. 
"We're a mid-sized city that has all the amenities and benefits of a megacentre, while also maintaining the warmth of a smaller-community", he said. "We lead by putting our best foot forward (e.g., attracting people to the famous Falls). Once they're here, and they see everything we have to offer, from good schools, to jobs, to vibrant business communities, greater affordability (half the cost of living of Toronto), and everything in-between, they absolutely want to settle-in long-term and raise their families here." 
Diodati is optimistic for 2023, a year that he is confident will represent a return to everything Niagara residents have known and loved, as well as so much more. 
"The pandemic was absolutely devastating to everyone, and particularly the tourism sector, and then inflation/rising costs were almost inevitable, when you think about the size and scope of the supplemental programs that were needed for survival. But the signs show these challenges are gradually easing, and with so many great things happening… the future is looking really bright."
In the spring, Diodati is aiming to host a celebratory ceremony, with Canadian and American dignitaries, to show the world that North America is coming back strong and is once again open for business. 
"The invitations have been sent out… we want to make this thing a reality. It would be an historic moment for both countries, and really hit home just how much Niagara Falls is at the centre of it all."
Nick completed his Honours Bachelor of Arts Degree in Labour Studies at Brock University. He has previously served in municipal and federal politics. In his free time, Nick enjoys following sports, taking part in outdoor activities, and reading biographies. Nick resides in Niagara Falls.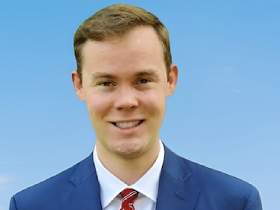 Nick Redekop completed his Honours Bachelor of Arts Degree in Labour Studies at Brock University. He has previously served in municipal and federal politics. In his free time, Nick enjoys following sports, taking part in outdoor activities, and reading biographies. Nick resides in Niagara Falls