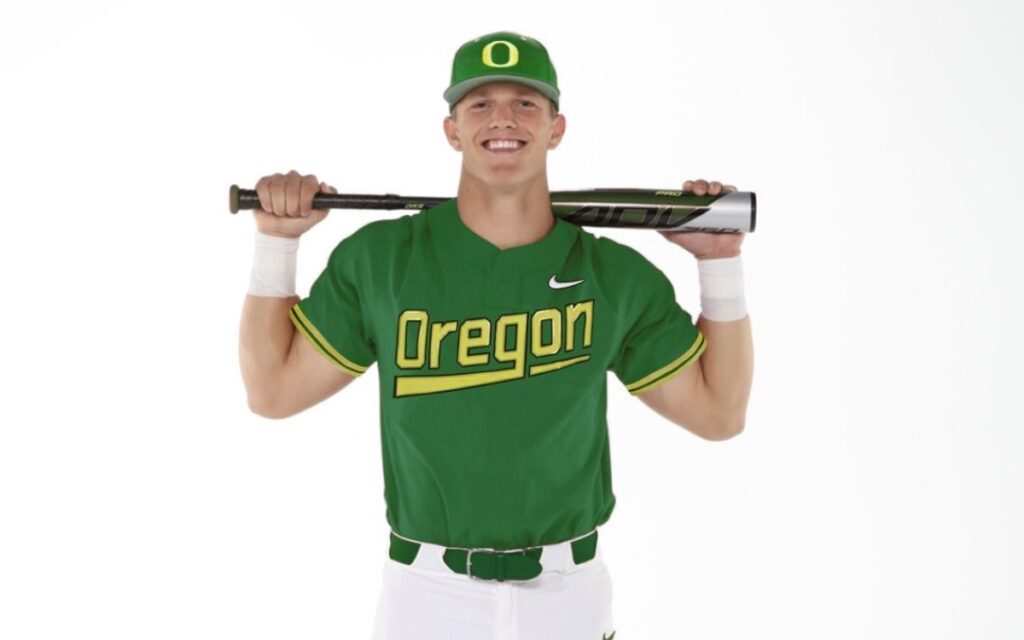 The AN Myer graduate spent the last three years at the University of Alabama. Photo credit: Twitter/Owen Diodati
It's hard to believe that it's been over three years since Owen Diodati was drafted by the Toronto Blue Jays.
The now 21-year-old decided to pursue his education first before becoming a professional baseball player and accepted a scholarship at the University of Alabama. 
Enter 2022, where a move to the University of Oregon Ducks was in the cards for the 6'2″, 220 pound outfielder. 
"I spent three years at the University of Alabama, and I have nothing but good things to say about the school, the program, I enjoyed my time and experiences there, but from a career standpoint I feel I needed to make a move that was best for my baseball career, " said Diodati recently on the Niagara Sports Report on Newstalk 610 CKTB.
"I entered the transfer portal and we, as a family, kind of looked at a lot of different places and kind of figured out that Oregon was the place for me based on the coaching staff, the educational pieces of it, and just campus in general."
And education is still top of mind for Diodati.
"I'm majoring in finance, and that was part of my decision to come to the University of Oregon – they have a really good business school," Diodati, an AN Myer Secondary School graduate, said this past week from campus in Eugene, Oregon where he's enrolled in summer classes.
As for on the field, Diodati felt he would have more of a chance to grow his game with the Ducks.
"Another reason to transfer was to play more defense. I did a lot of DHing (designating hitting) at Alabama, and was looking to be in the field every day. 
I'm continuously working on my outfield game, and trying to become a better outfielder. I think I've made big strides so far, but I know there's always things you can improve on. 
Also, how much I like the hitting coaches here, and what they had to say about things that I can work on. I found that really enticing, and I'm really excited to get things going here with team practice."
Before arriving on campus, Diodati once again had a chance to play in the most highly regarded, and historic, summer leagues for college players.
The Cape Cod League was founded in 1885.
Diodati played his second straight year with the Wareham Gatemen where he put up an impressive .344 batting average.
"Every single year this is where coaches send the best college players in the country," explained Diodati. 
"You're playing with wood bats, against the best pitching, and against the best position players as well. You're put in an environment where they're basically all-star teams composed from college baseball. You have to be on the top of your game, because everyone else is."
That brings Diodati to this upcoming season, and looking ahead to 2023 where he plans to re-enter the Major League Baseball (MLB) Draft.
"I think with experience, and kind of going through it you try not to think about too much, but it's definitely something in the back of my mind as much as I don't try not to think about it, it is something there."
Diodati currently works with an advisor whom he calls a 'life coach' as well on the ins and outs of what to further expect and to keep the communication lines open with MLB teams potentially interested in drafting him. 
The Oregon Ducks 2023 baseball season begins in February.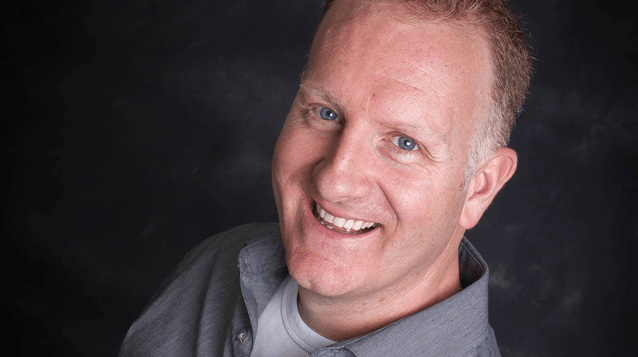 Rod Mawhood is a lifelong Niagara native who has had the pleasure of working in all three mediums – Radio, Print and TV – for over 20 years. His first announcing gig was with the then St. Catharines Stompers. Since then he's worked in radio and TV in Toronto, and currently is the announcer for the Niagara IceDogs and Niagara River Lions.
Rod also covers the Buffalo Bills for FOX Sports and the Buffalo Sabres for NBC Sports.