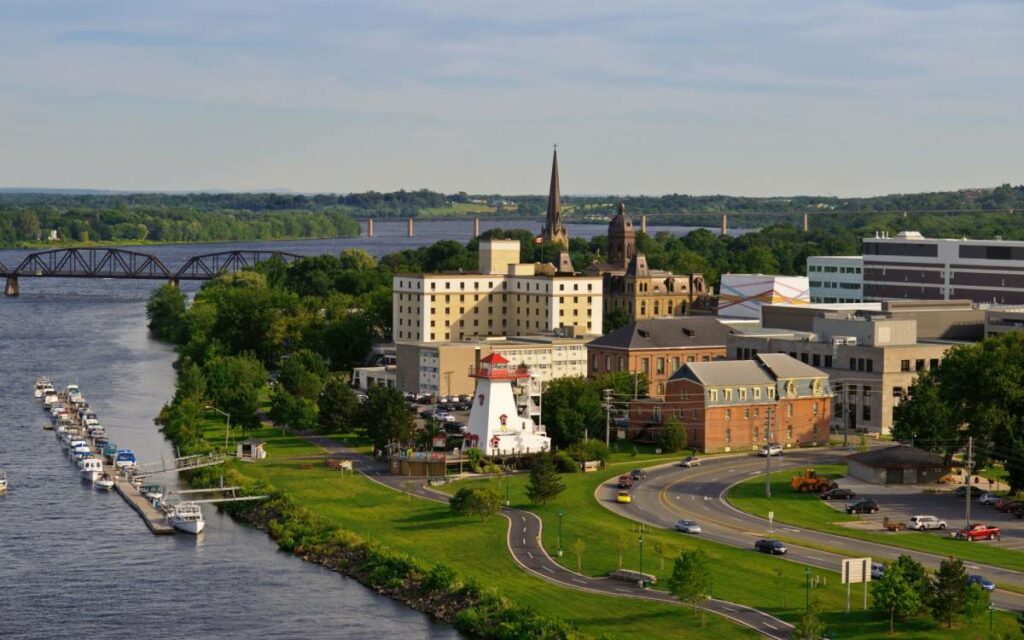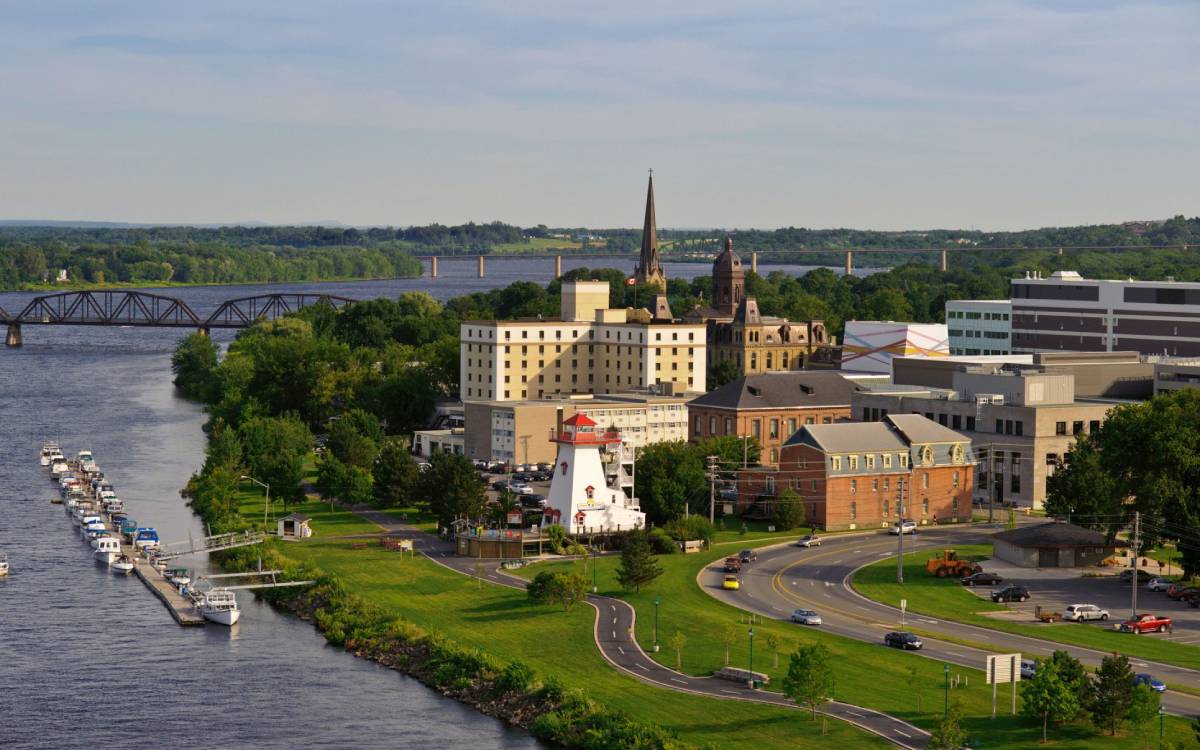 A recent poll indicates that the vast majority of residents in the Atlantic provinces are none too pleased with their respective governments' performance when it comes to health care, among other issues. Pictured is Fredericton, New Brunswick. Photo credit: Atlantic Traveller
A recent public opinion poll by the Angus Reid Institute has highlighted a significant level of criticism directed at provincial governments in the Atlantic provinces.  
Two issues attracted the most criticism of provincial governments in the region – health care and inflation. In New Brunswick and Newfoundland and Labrador, 83 per cent of survey respondents rated their government at having done poorly on health care. In Nova Scotia, the proportion was 67 per cent.  Government ratings on the cost of living/inflation were even worse, with about 90 per cent in New Brunswick and Newfoundland and Labrador stating the province was doing little to combat the increasing cost of living, while Nova Scotians were only slightly less incensed at 79 per cent. Results for PEI were not released because of the small sample size.  
The criticisms of provincial governments are certainly valid on health care as that is clearly an area of provincial jurisdiction, whereas inflation is primarily the purview of the federal government, so some of this blame is misplaced. That being said, provinces still have some scope to relieve cost of living pressures by measures such as reducing taxation. Alberta, Ontario and Newfoundland and Labrador have recently reduced taxes on gasoline to help relieve some stress on skyrocketing prices. At the federal level, if US President Biden is successful in lowering gas taxes in that country, Canada will be the only G7 nation whose federal government has not acted to reduce their tax take on gasoline, and recent statements from Finance Minister Chrystia Freeland suggest they have no intentions of doing so. 
The past week also saw the winding up of a meeting of the Council of the Federation, which is a pompous name for the group of premiers of the provinces and territories of Canada. As is usual at such meetings, the first ministers used it as an occasion to gang up on the federal government, notably on health care spending. For some time, premiers have been complaining about the falling share of total health care dollars contributed by the federal government, to the point that it has become an annual whine. 
Although it is true that decades ago the federal government contributed 50 per cent to overall health care expenditures, this all changed in the 1970s when the provinces and the federal government agreed to a new regime in which the federal government transferred some tax points to the provinces, enabling them to collect revenues previously collected by the federal government and devote these funds to health care. For their part, the federal government also cut transfers to the provinces in 1995 as they struggled to balance the federal budget, so both levels of government have been disingenuous on their actual contributions to health care spending.  
And though governments always love to blame each other for perceived insufficient spending in various areas, it is always the same Canadian taxpayer whose pocket is picked no matter which government does the actual spending. In addition, reading any auditor general's report will tell you of the constant and significant waste of taxpayer dollars in all governments, of all political stripes, leading to the conclusion that stricter accountability is needed rather than more money. 
There have been some other changes in the health care funding mix over the years as well, resulting in the current reality of the federal government contributing 22 per cent of total spending. Provinces have also typically demanded that no "strings" be attached to federal transfers, giving provinces a wide berth to spend funds supposedly designated for health care on other government priorities, undermining their constant demands for more money from Ottawa.  
Dissatisfaction among the Atlantic provinces over health care is surely matched in the rest of Canada, but sadly does not appear likely to be satisfactorily resolved anytime soon. As long as governments at all levels promote the fiction that the problem is not enough spending, the real issue of a badly broken system no matter how much money is spent will not be addressed. Canada is already one of the highest per capita spenders in the world on health care, with results much worse than many countries who spend less. What is needed is not even more cash, but politicians with the courage to identify and act on the real problem – the current inefficient unionized government monopoly structure and restrictions on participation by private sector providers. 
Perhaps even more dissatisfaction than seen in the recent Angus Reid poll will be needed before politicians have the guts to address the real issues and start moving toward solutions.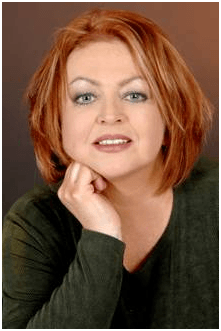 Catherine Swift is President of the Coalition of Concerned Manufacturers & Businesses of Canada (CCMBC). She was previously President of Working Canadians from 2015-2021 & President & CEO of the Canadian Federation of Independent Business (CFIB) from 1995-2014. She was Chief Economist of the CFIB from 1987-1995, Senior Economist with TD Bank from 1983-1987 & held several positions with the federal government from 1976-1983.
She has published numerous articles in journals, magazines & other media on issues such as free trade, finance, entrepreneurship & women business owners. Ms. Swift is a past President of the Empire Club of Canada, a former Director of the CD Howe Institute, the Canadian Youth Business Foundation, SOS Children's Villages, past President of the International Small Business Congress and current Director of the Fraser Institute. She was cited in 2003 & 2012 as one of the most powerful women in Canada by the Women's Executive Network & is a recipient of the Queen's Silver & Gold Jubilee medals.
She has an Honours BA and MA in Economics.