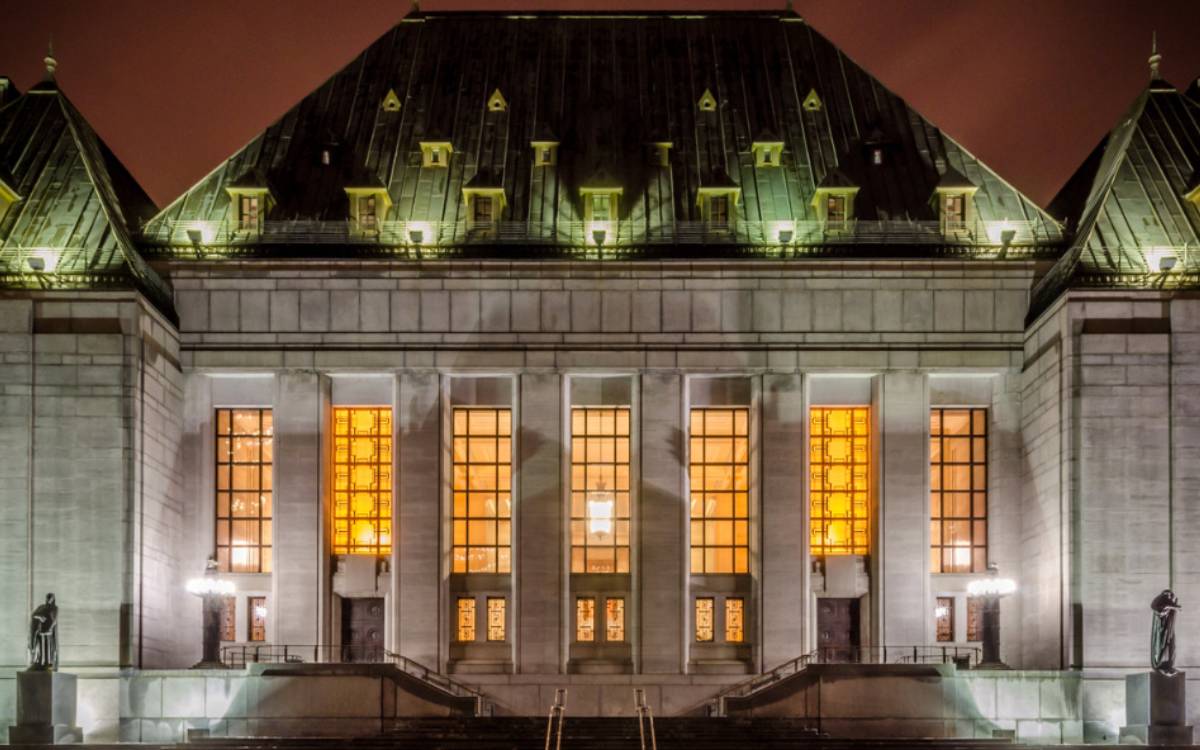 "Peace, order and good government" the clause which allowed Canada's Supreme Court to rule the carbon tax as constitutional and for many to question the role of jurisdictional powers in Canada.
Last week, in a 6-3 decision, Canada's top court ruled the federal Liberal government's carbon pricing regime, known as the Greenhouse Gas Pollution Pricing Act, as constitutional. This ruling thus rejects the claim made by several provinces that this act is unconstitutional because it ignores the politics of federalism, allowing the federal government to overstep into provincial jurisdiction.
Many political scientists and key stakeholders fear that the expansion of federal powers into provinces with the carbon tax is only the tip of the iceberg.
This ruling will allow Prime Minister Justin Trudeau to move forward with his plan to oversee that every province and territory has a carbon tax to lower greenhouse emissions.
Under the now constitutionally-approved Greenhouse Gas Pollution Pricing Act (GGPPA) the federal government can determine which provinces do not have an adequate emissions-pricing scheme of their own and impose a tax. The GGPPA "sets minimum national standards of greenhouse gas price stringency to reduce greenhouse gas emissions, pollutants that cause serious extra-provincial harm."
After the ruling was passed, Environment Minister Jonathan Wilkinson said "now that jurisdictional issues have been settled, the next step is to implement the Liberal government's updated climate change plan."
Chief Justice Richard Wagner described climate change as "a threat of the highest order to the country, and indeed the world". In his reasoning for the ruling, he added that "the undisputed existence of a threat to the future of humanity cannot be ignored."
This ruling has been extremely controversial and divisive within Canada. Conservative provincial leaders across the country acknowledged the decision but conveyed similar levels of opposition to the carbon tax. They are now forced to adjust accordingly and set new policies.
Alberta Premier Jason Kenney said he's concerned about the Supreme Court's carbon tax ruling because he fears it could set a precedent in the future where the federal government intrudes on provincial jurisdiction.
Kenney was quick to defend his government's independent approach to fighting climate change. "We now have a third of the Supreme court of Canada validating our position. We didn't get a majority, but it's clear that the position taken not just by Alberta but by six of the provinces representing 80 percent of Canada's population was a strong and credible position."
Are provinces ready to lose their jurisdictional rights to the feds under peace, order and good government?
Saskatchewan's Premier Scott Moe said that carbon pricing is punitive to the people in his province. He also referred to the ruling as one with far-reaching implications for federal intrusion into provincial jurisdictions. He then called carbon pricing "a blunt, ineffective instrument that kills job[s], threatens the competitiveness of our industries and penalizes essential, daily activities of families across our province."
On a similar level of disappointment, Manitoba Premier Brian Pallister said his province is still going to move forward with its own legal challenge of the federal carbon tax, despite the ruling from the Supreme Court. He noted that every province is made up differently and since Manitoba is mostly composed of rural and northern communities, it would "profoundly hurt Manitobans."
At a time when western alienation is so heightened, this ruling risks being a catalyst to a firestorm, causing immense division. Canada needs to act quickly to address the potential threat of western separatism and the reactions to this ruling only further prove that.
Stakeholder reaction to the recent Supreme Court ruling has been divided. Many climate activists, including members of the David Suzuki Foundation, applauded that court's decision and claimed this was a strong move forward in terms of fighting climate change.
However, not all stakeholders agreed. The federal director of the Canadian Taxpayers Federation, Aaron Wudrik, said that they will continue to oppose the ruling because it is a bad policy. He added that "just because it's legal doesn't mean it's the right thing to do."
Albeit well-intentioned, Canada's Supreme Court ruling of the carbon tax being constitutional presents several issues. With many provinces disappointed with the pricing plan, the carbon tax is often referred to as a "constitutional Trojan horse" handing Ottawa more power than it already has. The hunger from the federal government to bite into provincial jurisdictions is a slippery slope and it leaves many premiers and Canadians worried for what might come next.