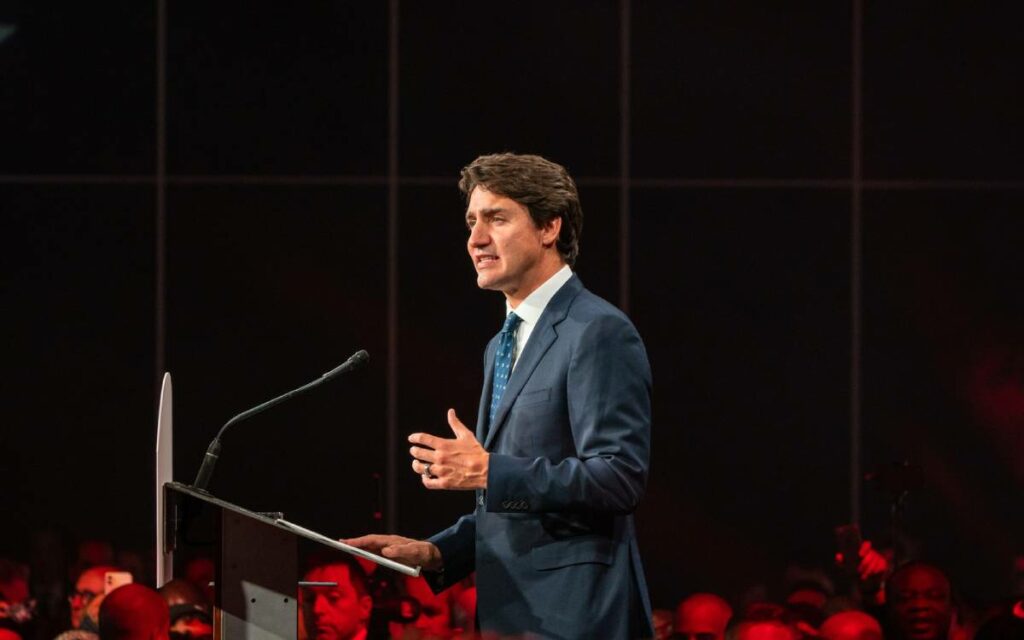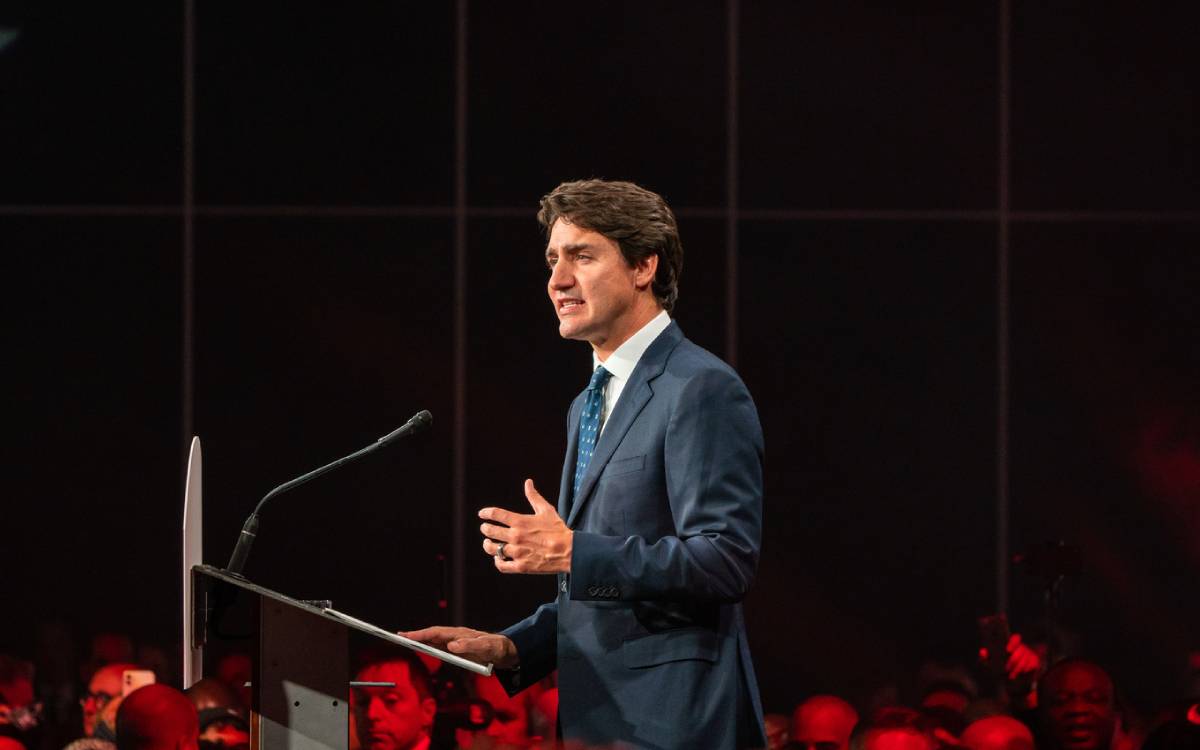 Prime Minister Justin Trudeau gives his victory speech after winning a minority government in October 2019. Photo credit: National Observer/Josie Desmarais
It's an obvious statement that elections are all about politics. That's particularly true in a minority government situation, where the ability to send Canadians back to the polls on an abbreviated timeline is a constant threat. All parties must work together to keep Parliament moving, or force an election in an attempt to conjure a majority government (and another reliable four years of power). Opposition parties play a big role in when an election is timed, but the government can also pull the plug on itself if it perceives it may have an upper hand.
At a time when many Canadians are only starting a return to post-COVID reality, the governing Liberals for all appearances seem to believe now is the best hand they have to play. Voters would be right to question whether or not an election this summer or fall is truly necessary, or an attempt to snag a majority mandate amidst a distracted electorate.
The Trudeau Liberals have been laying the groundwork for a 2021 election for some time. Many political observers speculated that an election would be held this past spring, after a flurry of big-ticket spending on environmental and social causes. That obviously did not materialize, perhaps in part due to a less-than-stellar rollout of vaccines in the late winter and early spring.
Those fumbles have, generally, been corrected. Seven in 10 Canadians have received at least one COVID-19 vaccination, and the number of fully vaccinated citizens is on the rise. Many Canadians will have a decent chance at a somewhat "normal" summer, with many provinces accelerating reopening and in some cases removing mask mandates or pandemic health measures altogether. People are feeling more optimistic, and spirits are high.
If you're the Liberals, that's exactly the type of mood you want to cultivate when asking Canadians to head to the ballot box. The saying goes that governments are voted out, not in. The relief many voters are feeling today bodes well for keeping the status quo rather than shaking up their leadership in Ottawa.
Public opinion polling is reflective of this sentiment. Many pollsters show the federal Liberals widening their lead over the opposition in the last number of weeks. If voters believe there's nothing to fix in Ottawa, a bump in support in the right parts of the country could just be enough to squeak out a majority government for Justin Trudeau.
Sensing a majority may be within reach, there's been some obvious signs that the Liberals are preparing to pull the plug on their government. Key cabinet ministers have publicly touted that Parliament is not functional, usually pinning this on the opposition Conservatives. There's some truth to this, from their perspective: key pieces of Liberal legislation, including bills regarding the banning of conversion therapy (C-6) and changes to the broadcasting act (C-10), failed to pass before the House and Senate adjourned for the summer.
That said, the Liberals have been playing their own procedural games to delay the work of Parliament. Filibustering at committee to prevent the tabling of a report on sexual assault and harassment in Canada's Armed Forces is one example. Defying an order to release documents related to the firing of scientists in a high-security Winnipeg laboratory is another. A cynic could also question how intent the Liberals were to pass the aforementioned legislation in the first place; they now have some contemporary examples of why a majority Liberal government is needed to pass these bills.
But C-6 and C-10 are only a part of the story. The fact is that the Liberals have been able to shepherd big pieces of legislation through the House, and work with opposition parties to do so. COVID-19 supports for unemployed Canadians and struggling businesses were arguably improved thanks to cross-party collaboration. Even the budget bill, without a path to balance or fiscal anchor in sight, received royal assent. Where there has been a will for the Liberals, there's been a way, usually with help from the NDP or the Bloc.
Notably, both of these parties would be perfectly happy to keep rolling with the current minority government. After major gains in 2019, the BQ continues to poll well in Quebec and hold outsized negotiating power in the House of Commons given they are a subnational political party. That could be at risk should the blatant attempts from Liberals to woo Quebecers be successful in an election campaign. Meanwhile, the Liberals continue to encroach on left wing policies, posing a threat to Singh's NDP. Trying to differentiate the orange team as dramatically different from the Trudeau government will be a tall order; progressive voters may instead opt to keep supporting the current prime minister.
Meanwhile, the Conservatives are financially ready to head to an election, but they would enter a writ period facing strong headwinds. The party's leader, Erin O'Toole, has been in place less than a year, leaving little time to properly brand and position himself with the electorate. Incumbent governments including the Trudeau Liberals have also enjoyed widespread support throughout the pandemic. An opposition party breaking through and creating a change narrative has so far not happened in Canada since the pandemic hit. Undoubtedly, the Tories would like a little bit more time to prepare themselves for a campaign rather than hit the hustings this fall.
If the opposition parties aren't clamoring to bring down the government, and the Liberals can still get legislation passed, it's appropriate for Canadians to ask – do we really need an election right now? Would it not be best to wait until the majority of the population is vaccinated, and after unknowns, such as a return to school this fall and the impact of the Delta variant have been clarified?
The opposition is often a scapegoat for the government, but in this case, they have very little to do with whether or not voters will find themselves in an election in a few weeks' time. If Canadians really don't want to head to the ballot box any time soon, there should be no mistaking which party they should take their concerns up with.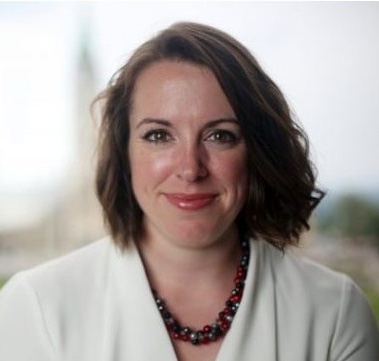 Kate Harrison is the Vice-Chair of Summa Strategies Canada, one of the country's leading public affairs firms. She is a regular political commentator on CTV, CBC, Sirius XM, and other talk radio stations, as well as a contributor to various news outlets. She has been involved in conservative politics for over fifteen years, and an active member of the country's conservative movement.