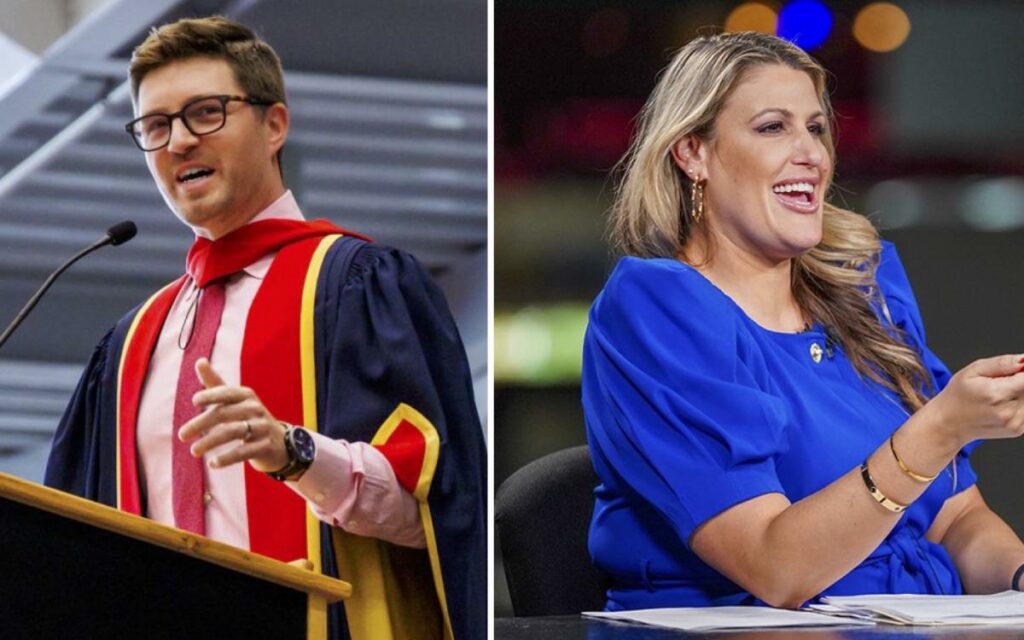 Niagara's post-secondary institutions welcome back and recognize distinguished alumni. Pictured are President of Hockey Operations for the Pittsburgh Penguins Kyle Dubas (left) and broadcaster and analyst for the Miami Heat Amy Audibert (right). Photo credit: Brock University and NBA
Niagara has been a busy place this week with graduates from both of the region's post-secondary institutions celebrating convocations. 
And both Brock University and Niagara College welcomed back and recognized distinguished graduates. 
Kyle Dubas addressed Badger graduates while receiving an honorary doctorate on Wednesday, while Amy Audibert joined Knights grads via video on Thursday where the Niagara Falls native received the Distinguished Alumni Award.
"Find something that you really still love when it gets incredibly hard," Dubas told brocku.ca "When you fail, when you lose, when people tell you that you aren't very good, when people doubt you: that's what you're probably meant to be doing. If you can find that thing you still love when it becomes hard, that's for you. Invest in yourself when you get there."
Dubas graduated from Brock's Sports Management program in 2007. In 2018, he became the National Hockey League's youngest general manager when the Toronto Maple Leafs hired him. 
Last month the Maple Leafs let the Sault Ste. Marie native go. However, it didn't take long for Dubas to land on his feet as the Pittsburgh Penguins named him President of Hockey Operations on June 1. 
"Attending Brock University changed my entire life. There's just no other way to put it," Dubas said. "It opened the door for me to the greatest personal and professional opportunities that I could ever have."
Brock graduated 3,500 students from seven different faculties this week. 
Down Highway 406 in Welland, Audibert addressed Niagara College students.
"I don't know everything, but I do know one thing: If, at 24 years old, I didn't walk into the BRTF (Broadcasting Radio Television Film) wing in Welland, Ontario, I wouldn't be here today," said Audibert. "I had just graduated from my undergrad and master's degree in university and I knew I had something else inside me. It turned out to be this."
"Niagara College has meant the world to me. It has been my foundation."
"Amy is truly an inspiration to so many of our students and a testament to what our skilled graduates can achieve," said Niagara College President Sean Kennedy.
Audibert played college basketball for the University of Miami Hurricanes then returned home to Niagara College to jump-start her broadcasting career. Since her days in Welland at Niagara, Audibert worked as a courtside reporter for the Toronto Raptors, and in 2021, made broadcast history as a studio analyst on the first all-female NBA broadcast team on TSN here in Canada.
Last October Audibert joined the Miami Heat where she worked as a radio and television studio analyst for home and road games, pre-game halftime and post-games shows.
Over 1,300 graduates became Niagara College alumni this week.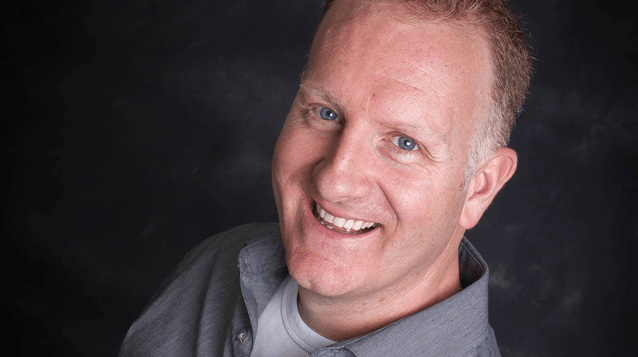 Rod Mawhood is a lifelong Niagara native who has had the pleasure of working in all three mediums – Radio, Print and TV – for over 20 years. His first announcing gig was with the then St. Catharines Stompers. Since then he's worked in radio and TV in Toronto, and currently is the announcer for the Niagara IceDogs and Niagara River Lions.
Rod also covers the Buffalo Bills for FOX Sports and the Buffalo Sabres for NBC Sports.