Photo credit: Elections Canada
Only in Ottawa during a pandemic would the top issue of the day be forcing an unnecessary federal election.
With the House of Commons rising for the summer last week, speculation has ramped up of the possibility of a fall federal election.
As the pandemic started in early 2020, all political parties were thankfully focused on addressing the needs of Canadians and business. The parties were unified and focused on what was needed to ensure that our health care system was resourced appropriately, that individual Canadians were supported and cash support programs for business were established.
So now, as we get towards the end of the pandemic, it naturally leads to the question of which party has the best ideas for reviving the national economy. It seems clear that that will be the next ballot box question that a federal election will answer.
What comes next for individuals, business and health care and the economy are the natural issues that need to be addressed. While they are important questions, it is not the time for a federal election.
Last week NDP leader Jagmeet Singh indicated he does not think that it is safe enough yet for a federal election to be held as Canada needs to be firmly past the pandemic. He noted that we are "right at the cusp of when we're about to beat this thing, when we're getting to a really positive position, to risk it all by having big gatherings…that is a serious impact on our democracy." I could not agree more.
And it feels like Canadians agree. A recent Angus Reid poll estimated that almost 60 per cent of past Liberal voters consider it "inappropriate" to call an election before September. Yet, as a recent Ottawa Citizen article pointed out, last year three incumbent premiers called elections to the objections of reporters and the opposition of many voters. All three premiers won majority mandates.
But just because you can call an election, does not mean you should. It certainly is not in Canada's interest.
Another recent poll conducted by Mainstreet Research found an equal split of 40 per cent of respondents supporting an early election and 40 per cent against, with 20 per cent undecided. Liberal supporters were more likely to support a continuance of the current parliament, while 64 per cent of identified Conservatives want an immediate vote.
Frankly, when you ask a polling question – you will get an answer. But let's try doing the right thing here because the pandemic is not over.
Many Canadian businesses will be closely watching developments over the summer months and disappointed with the possibility of a fall election. Federal Finance Minister Chrystia Freeland said recently that the major emergency support programs, such as the rent and wage programs, may not need to be extended through November as provinces loosen restrictions and the economy improves. On this front, virtually every business organization in Canada disagrees. The recovery for small business will be uneven and slower than we would all like.
In fact, Waterloo Region is not moving to Step 2 of the provincial reopening plan until mid-July at the earliest. While Porcupine Health Unit just moved into Step 1 a week ago. The reality is that local small businesses remain under intense financial pressure as full re-opening of the economy stumbles forward.  Minister Freeland did note she will be watching closely, and the government will be prepared to extend supports if necessary. The Trudeau government should pay close attention. Announcing the extension of the Wage Subsidy Program and Rent Relief Program that have been approved as part of this year's federal budget is far more important for Canadians than an unnecessary election campaign.
Yet, signals of a possible fall election are all around Parliament Hill. Last week, the Liberal Party of Canada announced the appointment of their campaign director which many will consider as evidence that voters will be going to the polls before the end of the 2021 calendar year. The growing list of newly nominated candidates of all parties and retiring MPs receiving farewells in the Commons are all further signs a campaign is in the wind.
Many political analysts suggest that the fall may be the best time the current Trudeau administration to hold an election. However, there are many more reasons that an election is a terrible idea for Canada and Canadians. All levels of government should focus on the successful re-opening of the economy, a full re-opening of schools in the fall and getting people back to work.
Our future recovery, the jobs that come with it and the financial revenues that will be so important for Canada to be able to dig out of our huge deficits must be the priority. And supporting small businesses that are the backbone of our communities and economy must be at the top of that list.
Holding an unnecessary federal election should certainly not be the priority for Canada.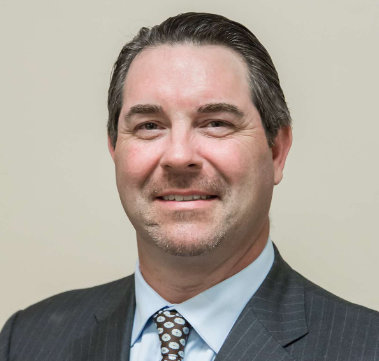 Ian McLean is President and CEO of the Greater Kitchener Waterloo Chamber of Commerce and Chair of McLean and Associates. He is the host of 'Business to Business' on 570 News and was previously a columnist at the Waterloo Chronicle. McLean served as City of Waterloo councillor from 2003 to 2010, chairing the finance and strategic planning committees during his tenure.