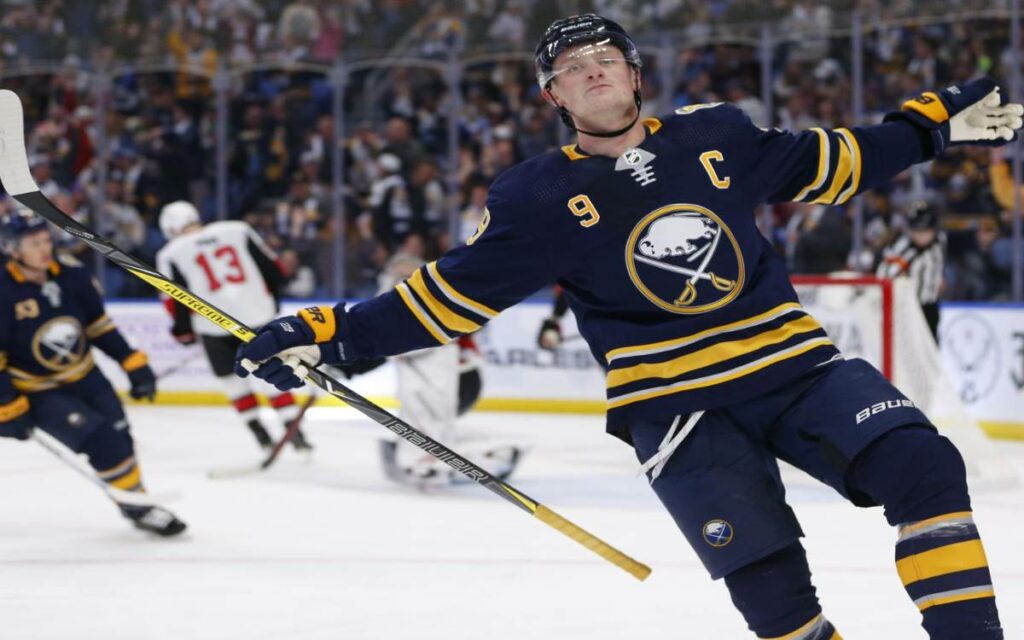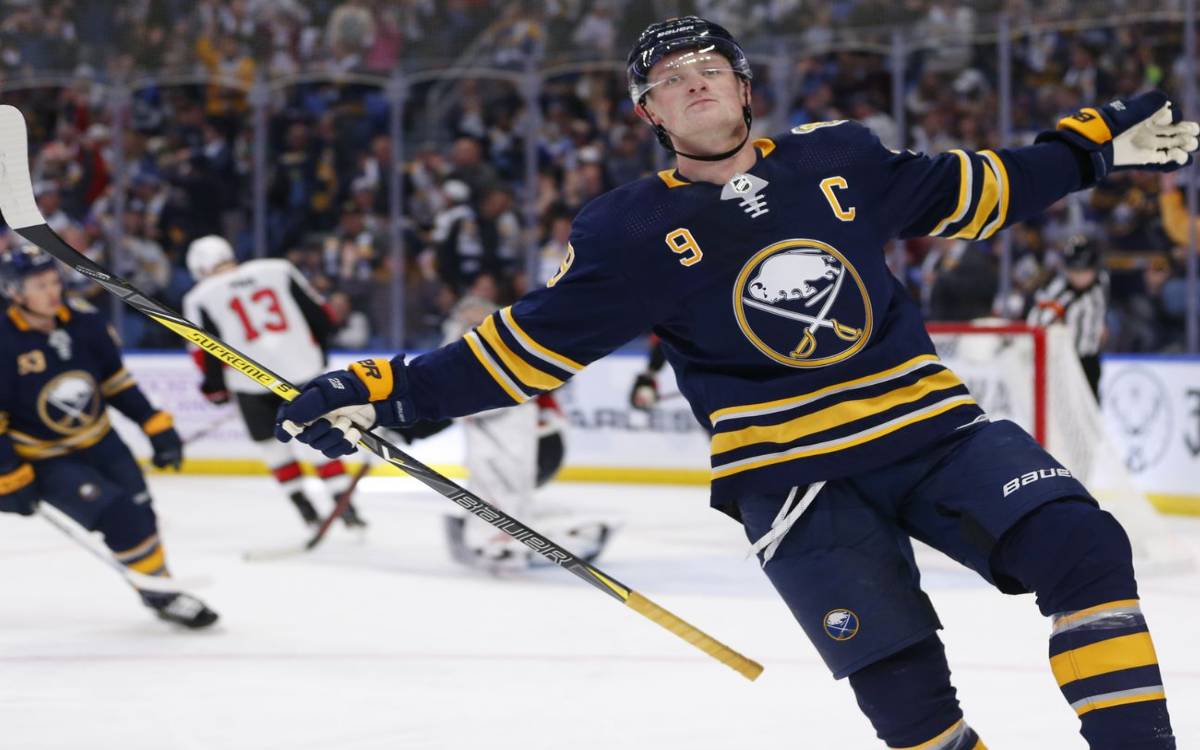 Sabres had no choice but to deal disgruntled forward. Photo credit: Boston Globe
Finally.
After a public feud that lasted eight months, he left the Buffalo Sabres no choice.
Disgruntled forward, and former captain, Jack Eichel was dealt to the Vegas Golden Knights along with a 2023 third round draft pick for forwards Peyton Krebs and Alex Tuck, a top-10 protected 2022 first-round pick, and a 2023 second-round pick.
Eichel and the Buffalo franchise were at a crossroads. Not only on the ice with what Eichel perceived as another rebuild, but off of it as well. 
The 25-year old former first round, second overall pick wanted an experimental artificial disk replacement surgery while Buffalo brass and Sabres doctors wanted the Massachusetts native to undergo a more proven fusion surgery for a herniated disk in his neck. 
It left General Manager Kevyn Adams with no choice but to deal Eichel.
"We worked extremely hard for months and months," Adams said on a Zoom call Thursday morning. 
"And we were not going to compromise on what we felt we needed as a return. This was a really important decision for us. So however long it was going to take, it was going to take."
As for Vegas GM Kelly McCrimmon, he told reporters Thursday the Golden Knights will allow Eichel to undergo artificial disc replacement surgery.
"We have a lot of respect for the work that's gone into this from his agent, his second opinion doctors, the specialists and experts that he's seen in this field," McCrimmon said. 
"We'll defer to their wishes and respect the choices that they're making based on knowing how much work they've done to prepare themselves for surgery."
The Golden Knights hope Eichel can return by March of 2022. 
As for Eichel, he told Sportnet's Elliott Friedman:
"It's been a long process, it's been dragged out. It's been made a lot more public, a lot bigger deal in the media, and I feel a lot of people have been talking about it, and quite honestly I feel a little bit embarrassed.  
As a hockey player you want to be in the media, you want people to be talking about you for your performance, and good things, and your team winning games, not things like this.
It's definitely been a little tough at times. 
The conversations that people are having about you, about whether it's a trade, and surgery, but there's a respect between Kevyn (Adams) and I, and we knew that something needed to happen, and I appreciate him giving me the opportunity to go somewhere and get my preferred surgery and get my career back where it needs to be.
I wanted to stay true to what I believe in."
If the surgery is successful, and Eichel returns to the player he once was, and can be, the pressure of leading a team will be off him in Vegas. 
Captain Mark Stone, and assistants Reilly Smith, and former Niagara IceDogs captain Alex Pietrangelo – who now wears an 'A' with the Golden Knights – will hopefully help Eichel mature not only as a hockey player, but also as a person. 
In 375 games with the Sabres, Eichel recorded 139 goals and 355 points but never reached the postseason.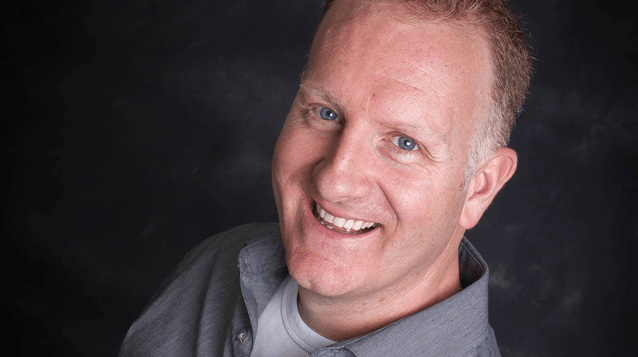 Rod Mawhood is a lifelong Niagara native who has had the pleasure of working in all three mediums – Radio, Print and TV – for over 20 years. His first announcing gig was with the then St. Catharines Stompers. Since then he's worked in radio and TV in Toronto, and currently is the announcer for the Niagara IceDogs and Niagara River Lions.
Rod also covers the Buffalo Bills for FOX Sports and the Buffalo Sabres for NBC Sports.