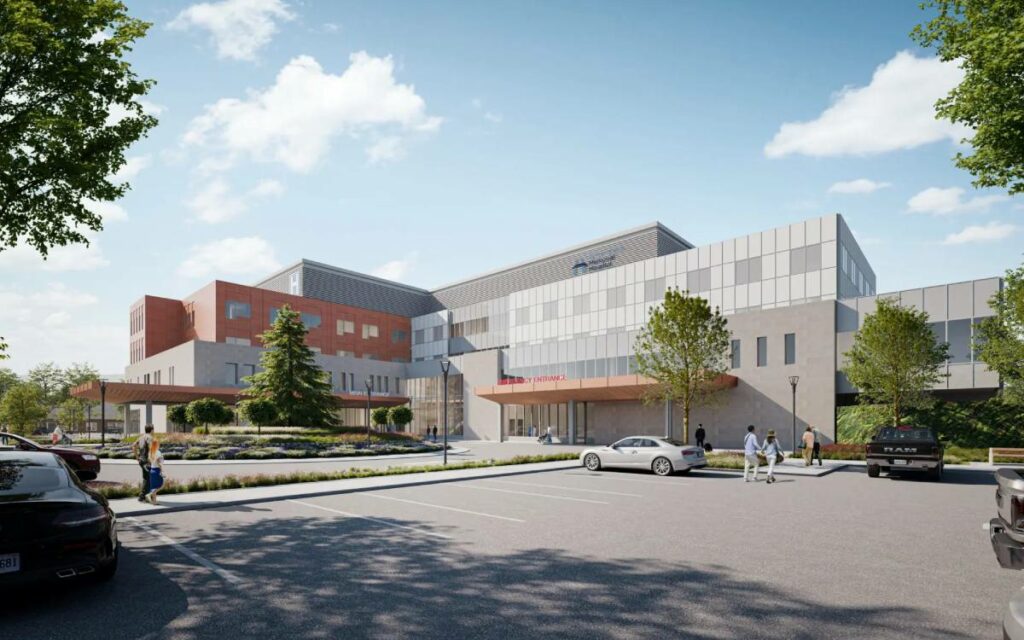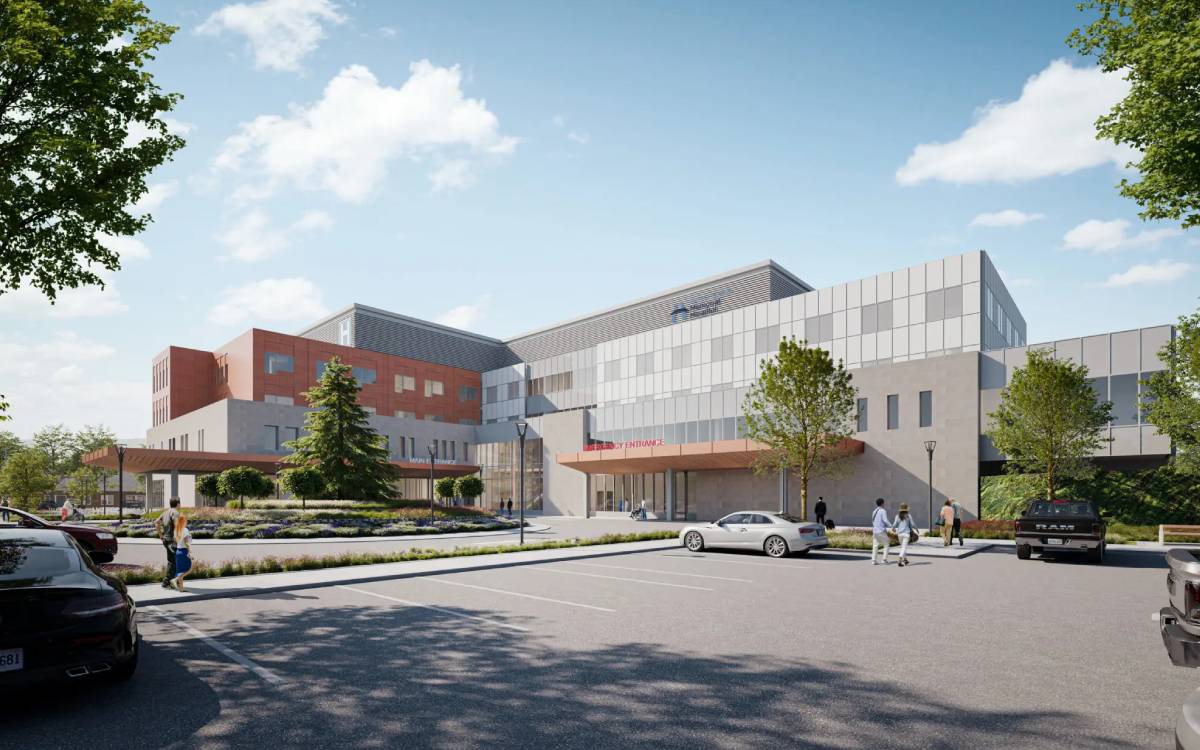 Artist rendering of the new WLMH site in Grimsby. Photo credit: Hamilton Health Sciences/WLMH
On Monday, Hamilton Health Sciences and Infrastructure Ontario announced EllisDon Infrastructure Healthcare (EDIH) as the preferred proponent to design, build, and finance the West Lincoln Memorial Hospital (WLMH) redevelopment project.
The EDIH team is made up of the following entities:  
Applicant Lead: EllisDon Corporation

Design: Parkin Architects Limited

Construction: EllisDon Corporation

Financial Advisor: EllisDon Capital Inc.
In April 2021, three groups prequalified to design, build, and finance the WLMH project, with a formal Request for Proposals (RFP) issued on Jun. 30, 2021. EDIH was selected following a competitive process that closed earlier this year. 
"EllisDon is a market leader in the delivery of important health-care infrastructure projects across Ontario, with a long history of innovation and collaboration working with public partners," said Hamilton Health Sciences' VP of Corporate Services and Capital Development Kelly Campbell.
"We are excited for their vision to bring this project to life. As we move forward with our preferred design-build partner, we acknowledge and are grateful for the time and energy that all teams put into their proposals to build the future WLMH."
EllisDon has led and/or participated in several large-scale healthcare infrastructure projects throughout Canada in recent years. 
The company, for example, designed, built, financed, and currently maintains the Oakville Trafalgar Memorial Hospital, completed in 2015 for just under $1 billion. 
EDIH is actually on the short list of three prequalified teams to design, build, finance and maintain the over $1 billion South Niagara hospital project in Niagara Falls. The project is set to get underway later this year.
"EllisDon has a proven record in delivering quality capital projects across Ontario. The people of Niagara West who have worked so hard to see construction begin on the new hospital can be confident in the high degree of professionalism that they will bring to this project," said MPP for Niagara West Sam Oosterhoff, "we all eagerly look forward to shovels in the ground, and the doors opening on this vital project."
Hamilton Health Sciences and Infrastructure Ontario will now work to finalize contract details with EDIH. 
The project is expected to reach financial close in the coming weeks, when all relevant contracts are signed, and a financing rate is set. 
The contract cost will be announced publicly following financial close. At present, the province has the project earmarked for between $200-$499 million. 
Construction is scheduled to begin on the new Grimsby facility shortly after financial close.
The current WLMH has been caring for Niagara residents for over 70 years. As a community hospital, WLMH provides both inpatient services and outpatient services, including emergency services, complex and palliative care, surgery, and a maternal and newborn program. As a Hamilton Health Sciences site, WLMH also serves as a point of access to one of the largest health systems in Canada for patients requiring more specialized care.
The redevelopment project will involve the construction of a new, larger hospital on the property behind the existing facility to serve the Niagara West community for years to come.
The new WLMH will be a state-of-the-art 120,000 sq. ft. site featuring an expanded 24-hour emergency department, several acute inpatient beds, increased outpatient care, continued maternal and newborn services, day surgery services, and advanced diagnostics, including X-ray, mammography, echocardiography, ultrasound, and CT scanning capabilities.