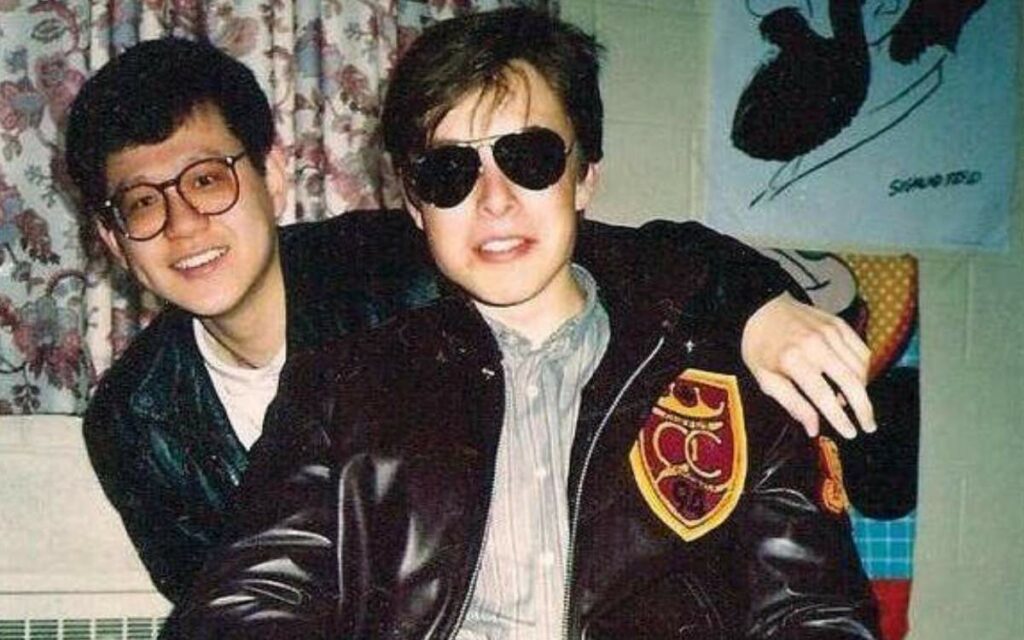 The world's richest man, whose mother is Canadian and who lived in Canada for a handful of years as a young adult, has been smeared by the media in his adopted country and across the Western world for challenging the status quo and daring to offer a voice to people who grate against the progressive narrative. Pictured is Musk (front) with his roommate at Kingston's Queen's University in 1990. 
The miserable amount of misinformation regarding Elon Musk and his recent purchase of Twitter reached critical mass over the last few weeks when Twitter users from all walks of life went into a full-throttle panic. 
The sense of uncertainty became so great that even Jeff Marek and Elliott Friedman (of Rogers Sportsnet fame), on their 32 Thoughts Podcast and Marek's widely heard show sounded quite convinced that the Twitter Universe was about to end. They suggested they may have to move to other social media sites like Mastodon and joined in the chorus of many others who targeted Musk as the nefarious source of this unfolding drama. 
Sometimes, those who rule the airwaves, control the news, and dictate our thinking find it very uncomfortable when challenged. Musk appears to be creating just this kind of adjustment in an industry that has for too long believed its divine mission to not only inform the great unwashed but to solidify their authority over the information we read, hear, or watch. Listening to Marek and Friedman delivered a delicious sense of irony to me, having heard them both, on too many occasions, use their prominent positions in the hockey industry to push a full-throated progressive agenda. Musk, at Twitter, has confronted the same purity of cause.
If one dares to question one of these progressive doctrines, the clerics of these creeds scrub the offender, cancel their voice, and remove them from the general discussion. Having a former President of the United States reinstated on the platform bothers these people more than sharing space with known anti-Semites, terrorists, and anti-democracy elements. It makes the mind boggle. 
Canadians, subjected to so much biased coverage and shameless lies in our legacy media, barely know anything about the man, except to call him a maniac, characterize him as reckless, or condemn him as some sort of racist or bigot. Of interest to Canadians, however, may be Musk's significant connections to Canada. 
Born in Pretoria, South Africa, to a South African father and Canadian mother, he moved to Canada at age 17, later obtaining Canadian citizenship, attending Queen's University in Kingston for two years, and marrying a Canadian with whom he had five children before divorcing in 2008. These facts beg the question, "Who is Elon Musk?"
Perhaps the source of some of the scorn felt towards Musk finds its root in his rejection of academia to pursue a career in business. According to an article in Investopedia by Dan Blystone, Musk displayed brilliance from a young age and began a Ph.D. program in applied physics at Stanford University at age 24, lasting just two days and resigning to pursue business interests. 
The idea of a Ph.D. candidate leaving the program to build an enterprise, to risk the security of a professorship or a life in research to seek other opportunities in the free market arouses suspicion in many who belong to the nomenclature of the statist ethos. Nonetheless, Musk proved to have the Midas touch. As Blystone chronicled, Musk's first company, ZIP2, founded in 1995, a web software company he started with his brother, sold for $341 million dollars in 1999. 
Musk could have sat on that neat profit, but chose to invest in another company X.Com, which later merged with Confinity to become Paypal, earning Musk another $180 million even though he had been stripped of his title as CEO before eBay purchased the company for $1.5 billion.
From there Musk went into his electric car venture, investing $6.3 million in what became Tesla. A series of internal moves put Musk into the CEO's chair in 2007. Under Musk's leadership and leading product architect, Tesla has become the most valuable car maker in the world. Combined with his visionary leadership of space, these two industries have combined to make Musk, according to the Bloomberg Billionaires Index, the richest man in the world, with an estimated net worth of $212 billion. 
Even Musk's involvement in space leaves some uncomfortable. Beginning in 2002 Musk financed SpaceX, a company that later made great profits on government contracts and eventually made private space travel possible. Musk hopes to land an astronaut on Mars in 2025 working with NASA. 
The Twitter saga began earlier this year and further encapsulated the division in our culture over free speech, the distribution of information, and the powerful presence of social media in our lives. 
About a month ago Musk officially took control of the company, causing chaos and upset for millions of users. One of the largest members, CBS, after hearing Musk intended to reinstate people like Jordan Peterson (banned for not acknowledging actor Elliot Page's gender change) and Babylon Bee, a news satire site (targeting trans people), withdrew from Twitter for 12 hours. Explaining the "pause", the media outlet said that "in light of the uncertainty around Twitter and out of an abundance of caution, CBS News is pausing its activity on the social media site as it continues to monitor the platform." What lies at the base of this confusion? 
The evidence suggests a sudden interruption of entitled behaviour like a child who gets caught stealing treats after a long period of free access to the cookie jar. Those forces promoting progressive ideals having saturated academia, entertainment, politics, and media find Musk's interest in free speech threatening and unsettling. 
Having determined the direction of social policy through diversity, equity and inclusivity initiatives, these unctuous agencies find Musk's action misaligned with the prevailing practice. It matters little that great swaths of the general public have had no say, were never consulted, nor even knew about the implementation of these DEI programs until they faced them at work, had children immersed in it at school, or noticed it front and centre in basically all public institutions. 
Musk, daring to push back, has aroused the ire of these insufferable moralists. How dare there be a discussion about COVID protocols, shots, or the disease's origins? How dare questions be entertained which ask about the impact of transgender policy and its impact on children as young as two or three? How dare a forum be provided to further litigate climate policy, abortion law, family structure, food choices, or traditional marriage? 
Charges of misinformation or disinformation come readily from these groups unless everyone in society mirrors their convictions. They are the truth police and look to muzzle those who resist. Musk is providing a forum for these cultural heretics and one can see the tension. Whether he can overcome these entities remains to be seen. 
Perhaps Canadians should understand a little more about the issues involved before dismissing Musk or simply accepting the assertions of the establishment media whose philosophical agenda may encounter opposition. Having endured the lengthy hypocrisy of a federal government high on its moral uprightness while courting scandal on numerous fronts, Musk's Twitter takeover may provide all users with an opportunity to review whether our recent overlords have led us to a better place or created the chaos they so loudly protest. 
Dave is a retired elementary resource teacher who now works part-time at the St. Catharines Courthouse as a Registrar. He has worked on political campaigns since high school and attended university in South Carolina for five years, where he earned a Master's in American History with a specialization in Civil Rights. Dave loves reading biographies.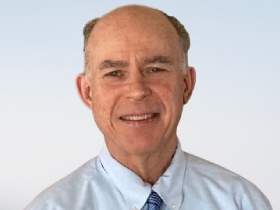 Dave Redekop is a retired elementary resource teacher who now works part-time at the St. Catharines Courthouse as a Registrar. He has worked on political campaigns since high school and attended university in South Carolina for five years, where he earned a Master's in American History with a specialization in Civil Rights. Dave loves reading biographies.