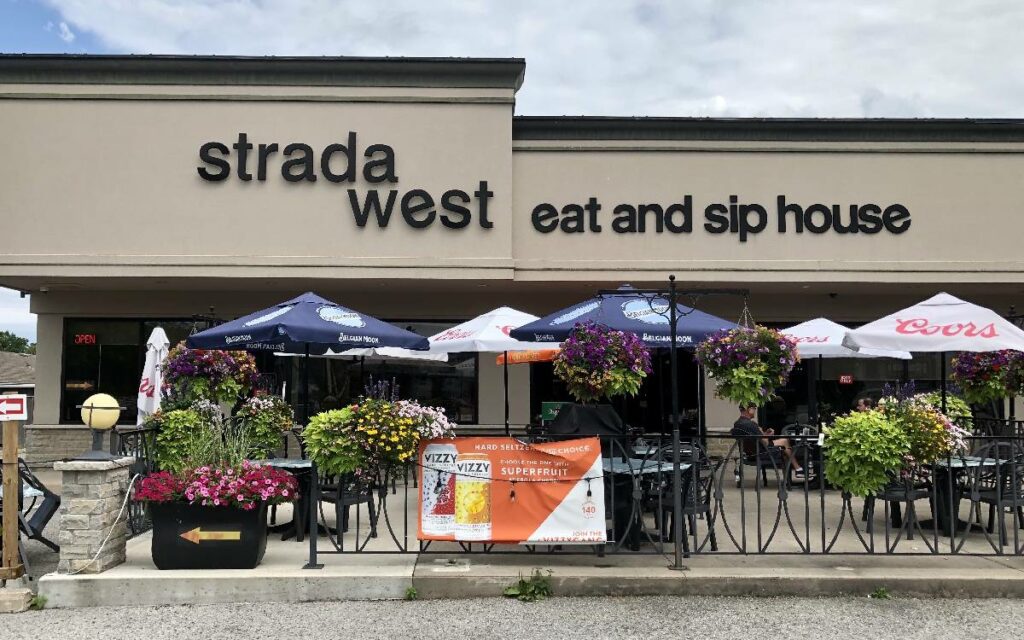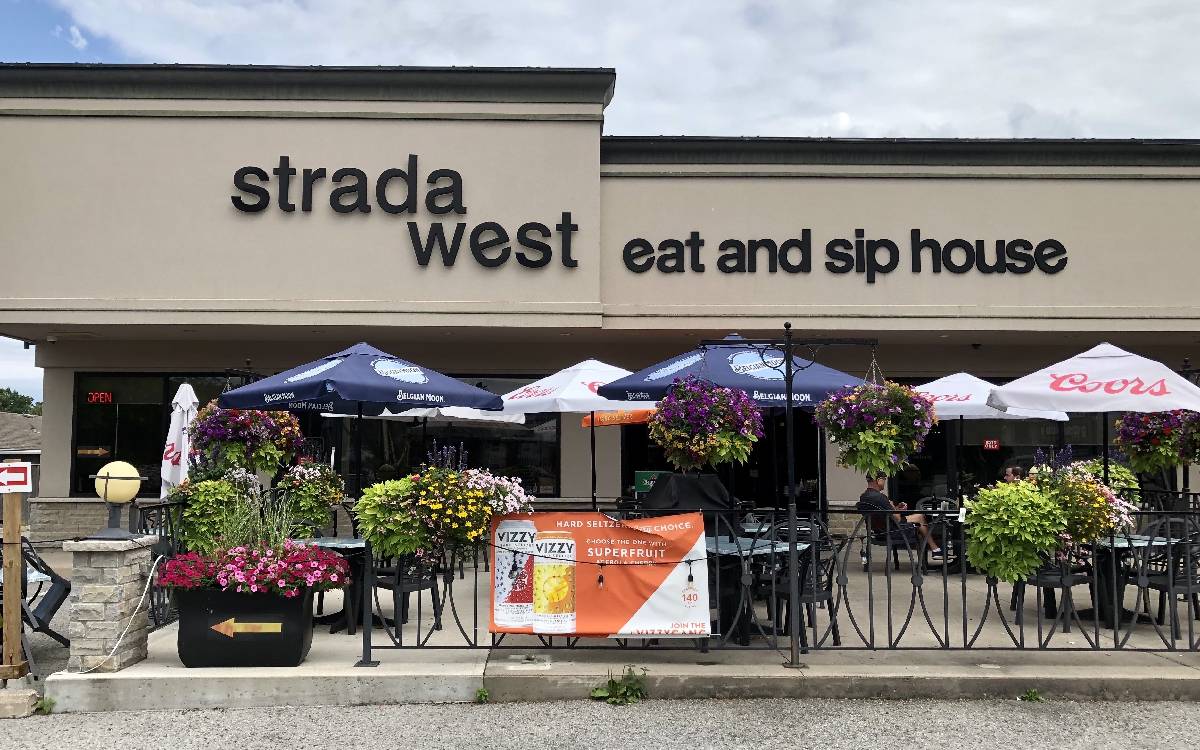 Strada West on Lundy's Lane in Niagara Falls. Like so many restauranteurs in the region, Strada West proprietor Tom Roberto has had difficulty securing staff because of the pandemic and associated government measures. Photo credit: The Niagara Independent
Ontario's Minister for Labour, Training, and Skills Development Monte McNaughton was in Niagara last week to announce an investment of over $2 million by the provincial government in IT (information technology) training for the region's youth. But that wasn't his only stop. The minister also visited Artcraft Kitchens in Niagara Falls, and thereafter met with local industry leaders for a roundtable on the impact of the pandemic and the path to economic recovery. Regional councillor Bob Gale organized the latter discussions.
Founded by Daniel Trabucco in 1961 as an off-shoot of the family woodworking business, Artcraft is now a third-generation family business specializing in premium-quality custom cabinetry. 
"Artcraft is a hidden gem of Niagara industry, using robots that carve and paint kitchen cabinets, and skilled workers from all backgrounds," said Gale, who will be carrying the Ontario PC Party banner in the next provincial election, having been recently acclaimed in the riding of Niagara Falls. 
While Artcraft may be well-positioned to survive — even thrive — in the ongoing pandemic, local businesses in the hospitality industry are not as fortunate.
Gale said that Tom Roberto, the proprietor of restaurant Strada West on Lundy's Lane, had planned to attend the roundtable with Minister McNaughton, but was forced to cancel at the last minute. The reason? He was short-staffed and had to personally don an apron and work in the kitchen. Roberto has had issues finding people willing to cook and wait on tables, an endemic problem in the hospitality industry these days.
By extending the CEWS (Canadian Emergency Wage Subsidy) and CERB (Canadian Emergency Response Benefit), programs that were due to expire in September, Finance Minister Chrystia Freeland did Prime Minister Justin Trudeau a big favour. As many have pointed out, it would have been embarrassing and politically dangerous to cancel payouts at the same time the government is considering an election call. Four more weeks of payments will undoubtedly be popular with low-income recipients, but they exacerbate the difficulty for restaurants, hotels, and retail outlets scouring the landscape for staff willing to give up the government-supplied safety net.
"The federal government had a good plan to start with, but they need to come up with an exit strategy," said Gale. "One of the questions I asked Monte McNaughton was whether the provincial government was going to be a little more elastic on the labour laws with regard to overtime, because businesses can't seem to get workers. And he said that every option was on the table." 
Gale suspects that the federal government will retain the wage subsidies until the next federal election. "By that time, our tourism season in Niagara will be over. And then where are these people going to find jobs," he said.
Immigration has always fueled the ranks of hospitality workers, but Canadian government data shows that immigration was just over 184,000 in 2020, the lowest level since 1998, as new travel restrictions were imposed to contain the spread of COVID-19. In 2019, 341,000 immigrants entered the country. 
Roberto said that he employs a number of immigrants at Strada West, "and they are all really good workers." 
"They have a probationary period at $15 an hour, but most are making $17 to $20 an hour, plus a share of tips. My staff is like family…it's a happy workplace."
He is not sure of a solution at this point, given that a potential fourth wave of coronavirus may trigger more shutdowns. "The wage subsidy and rent subsidy have helped tremendously for most small businesses," said Roberto. "We have always been open seven days a week, operating from 11:30am to around 11 at night. But I'm going to be forced to reduce hours because I can't get enough staff to work. We'll have shorter hours on Saturday and Sunday, and if nothing changes going forward, I'll be closing on Mondays as well. It's frustrating."
Gale noted a comment by McNaughton that the Ontario government is being innovative in trying to provide skilled jobs — carpenters, plumbers, etc. — which don't require a university education. "I agree with that completely," said Gale. 
Roundtable participants also discussed the phenomenon of lack of employer loyalty among Millennials. "When I started with the Niagara Regional Police Service back in the 1970's, the general rule was that most people kept their jobs for seven years," said Gale. "These days, if you can keep them for a year, you're doing a pretty good job."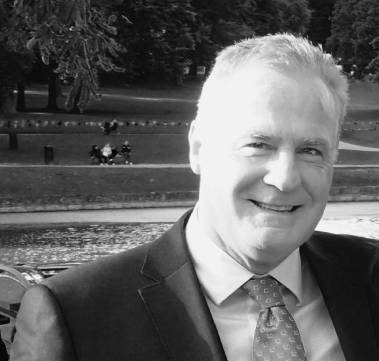 Don Rickers' career in education spanned over three decades, and included stints as a teacher, student recruiter, coach, boarding school housemaster, enrollment management director, and headmaster. He has travelled extensively and visited hundreds of schools around the globe, and served for almost ten years on the governing committee of the Association of Boarding Schools based in Washington, DC. Now a member of the Canadian Association of Journalists, his freelance articles have been featured in newspapers, blogs, and educational journals. A former national team lacrosse player, he holds a masters degree from Brock University, and is a member of the board of directors of the South Niagara Rowing Club. He resides in Fonthill.