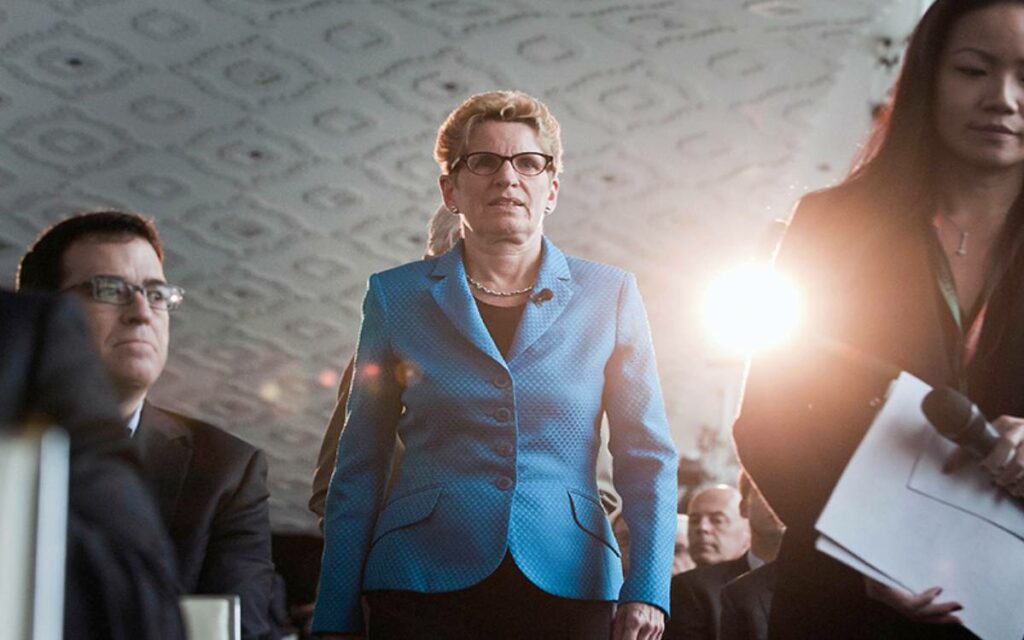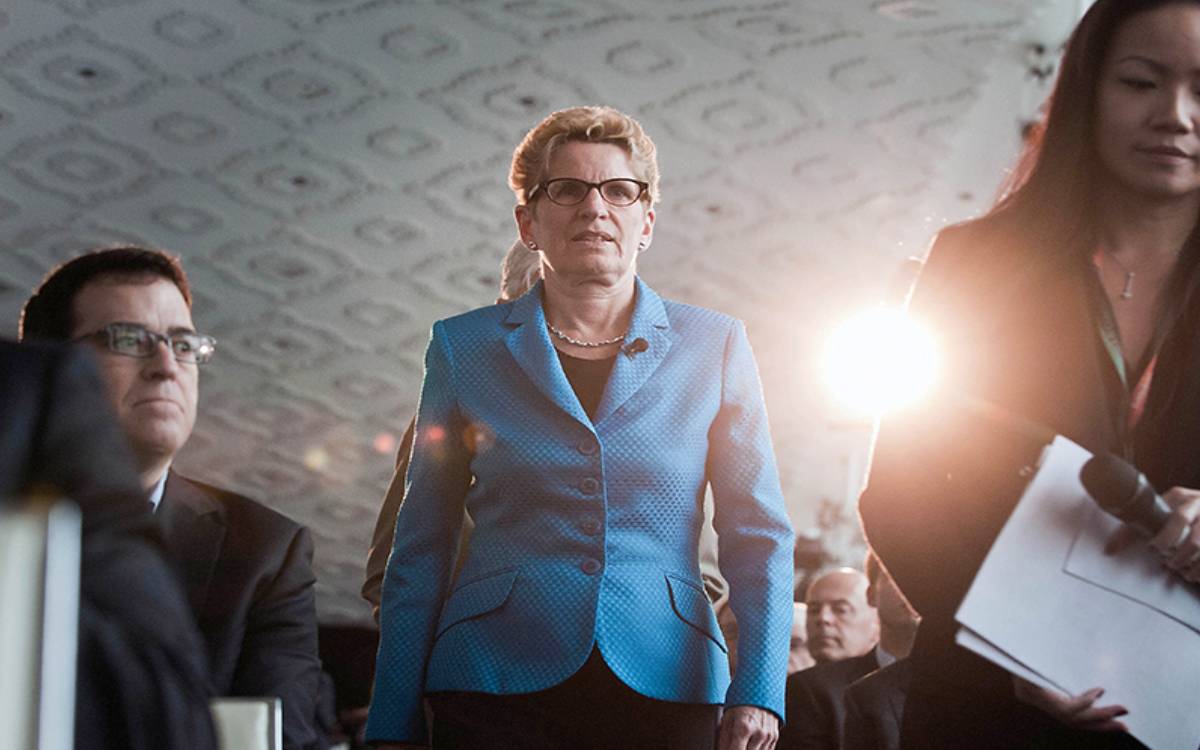 Former Ontario Premier Kathleen Wynne.
Like her or loathe her, Kathleen Wynne had a significant impact on Ontario that will last for some time to come.  Her recent announcement that she would step away from politics after the end of her current term as MPP in mid-2022 brought the Wynne era to an end after a long run of what will be almost 20 years in provincial politics.
Kathleen O'Day Wynne was first elected way back in October 2003 in the riding of Don Valley West.  Prior to entering politics, Wynne spent most of her career in the cozy cocoon of various components of the Ontario education system.  After receiving a BA from Queen's University and an MA in Linguistics at University of Toronto, Wynne went on to achieve a Masters in Education from the Ontario Institute for Studies in Education.  She went on to found the Metro Parent Network (now the Toronto Parent Network), an organization with the goal of promoting improvement in Ontario's public education system.  She became a trustee in the Toronto District School Board in 2000, prior to her election as a Liberal MPP in 2003.
Kathleen Wynne held many Cabinet positions in the years before becoming Premier.  She became the Parliamentary Assistant to the Minister of Training, Colleges and Universities in 2004, shortly after being elected.  Her first Ministerial role came in 2006 when she was appointed Minister of Education.  She went on to several Cabinet positions prior to becoming Liberal party leader and Premier in 2013 with the resignation of Dalton McGuinty.
When facing her first election as Premier in 2014, the polls were running heavily in favour of the Conservative party.  It was widely believed that the Liberals would lose the election because of the many scandals that had taken place under McGuinty and the fact that Wynne, although not in charge of the government at the time, had been a key Cabinet member during imbroglios such as the Ornge air ambulance fiasco and the gas plant mess that saw over $1 billion of public funds squandered by the Liberals to change the location of two gas plants for purely partisan purposes.  The Ontario Progressive Conservatives, under the leadership of Tim Hudak, ran a terrible campaign and ended up snatching defeat from the jaws of likely victory.  As a result, Kathleen Wynne won the election with a majority government.
Following the 2014 election, Premier Wynne continued the big-spending policies of her predecessor to the extent that by the time the Liberals were finally voted out of government in 2018, provincial debt had more than doubled under the 2003-2018 Liberal reign.
Despite all that added debt and spending, the quality of government services was no better – and some might say worse – notably in the big-ticket portfolios of education and health care.  Much of the additional spending had gone straight into the pockets of public sector workers and their unions, who nevertheless continued their job actions and other disruptive practices under the Wynne government as they had under McGuinty.
Wynne showed herself to be a political pragmatist on many occasions.  Although she was very much the ideological leftist, she had no qualms implementing policies at odds with her ideological positions if it meant a chance at staying in power.
One of the most obvious examples of this was in energy policy.  Wynne was not in the top job when the Green Energy Act (GEA) came into being in 2009.  By the time she became Premier hydro rates had grown significantly along with the dissatisfaction of households and businesses with such ridiculously high costs for an essential commodity like electricity.  The Premier proceeded to privatize Hydro One, which removed it from the ambit of the Ontario Auditor-General and further public financial scrutiny.  Her government then implemented policies to subsidize hydro rates for consumers by incurring more public debt, which merely kicked the can down the road instead of undertaking measures to reduce excessive hydro rates for the long-term.  Despite these maneuvers, voters still kicked out her government at the next opportunity in 2018, although Wynne retained her own seat.
Katheen Wynne achieved a number of "firsts" in her time in Ontario politics.  She was the first female Premier of Ontario and the first openly gay Premier in Canada.  She also presided over the worst defeat of any political party in Ontario history in the 2018 election, when the Liberals were reduced to a rump of seven seats and lost official party status.  She leaves Ontario with a much higher public debt, higher taxes, higher minimum wage, weaker economic infrastructure and a higher cost of living for average Ontarians, among other things.
She also undoubtedly blazed a trail for women in politics and LGBTQ individuals.  As with most politicians that move on to their retirement, Kathleen Wynne leaves a mixed legacy in Ontario.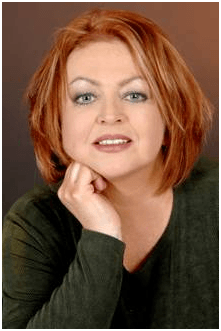 Catherine Swift is President of the Coalition of Concerned Manufacturers & Businesses of Canada (CCMBC). She was previously President of Working Canadians from 2015-2021 & President & CEO of the Canadian Federation of Independent Business (CFIB) from 1995-2014. She was Chief Economist of the CFIB from 1987-1995, Senior Economist with TD Bank from 1983-1987 & held several positions with the federal government from 1976-1983.
She has published numerous articles in journals, magazines & other media on issues such as free trade, finance, entrepreneurship & women business owners. Ms. Swift is a past President of the Empire Club of Canada, a former Director of the CD Howe Institute, the Canadian Youth Business Foundation, SOS Children's Villages, past President of the International Small Business Congress and current Director of the Fraser Institute. She was cited in 2003 & 2012 as one of the most powerful women in Canada by the Women's Executive Network & is a recipient of the Queen's Silver & Gold Jubilee medals.
She has an Honours BA and MA in Economics.