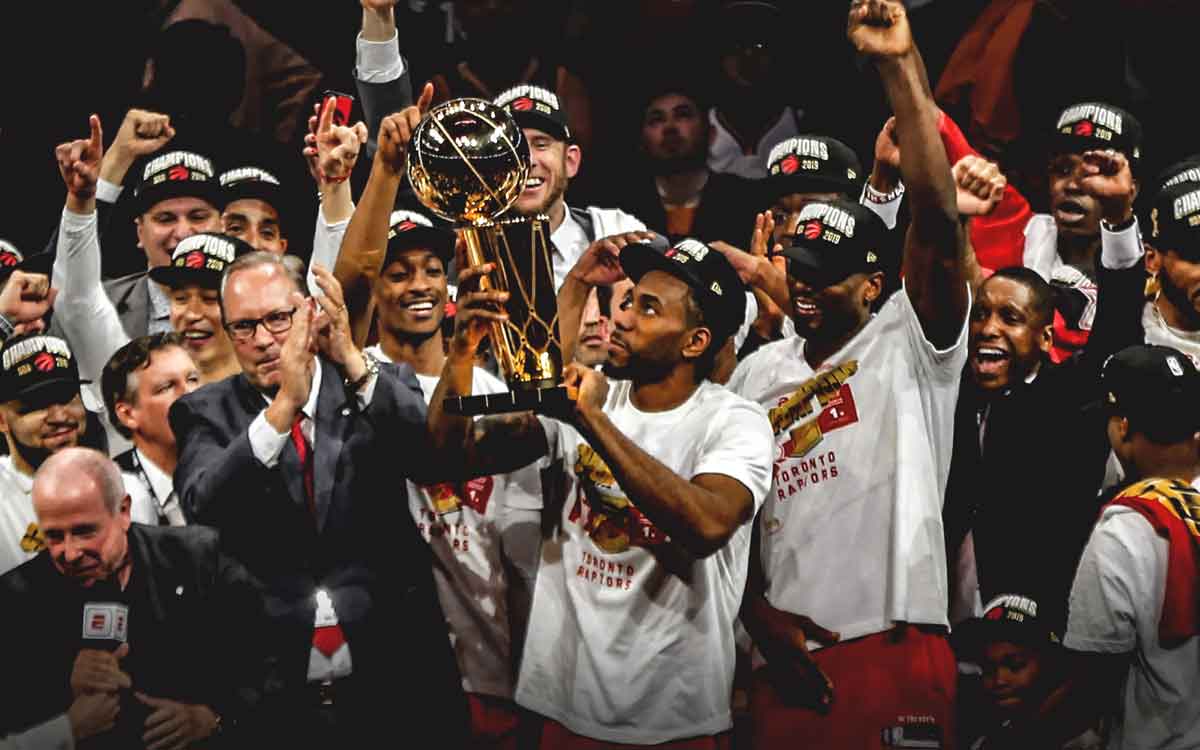 1993. Seinfeld was at the peak of the TV mountain. Jurassic Park was turning CGI cinema on its collective ear. The Montreal Canadiens won their 24th Stanley Cup, and became the answer to the trivia question: "When was the last time a Canadian team won the Cup?"
And the Toronto Blue Jays won their second World Series. The last Toronto "top four" sports franchise to even appear in a final.
Also of note, on Nov. 4 1993, the Toronto Raptors were born. They would start playing in the NBA the following year. Yesterday's championship parade is testament to how far this franchise has come.
It can't be overstated the overwhelming support this basketball team has in this city. The fan base has been growing steadily over the years, and now it has all culminated in the drive to win the franchise's first championship. And unlike Leafs fans, which undeniably have many more years of disappointment to draw on, the Raptors fan base has an infectious optimism that just seems way out of place for Toronto.
As the drama ratcheted up in each playoff series, Raptor fans stayed positive, and really peaked as Milwaukee won the first two games. You heard them say "don't worry, we got this!", and "don't worry, we're coming home, you'll see".
Don't worry? The average Leaf fan worries if their beloved team is up three games to none, never mind dropping two games.
But the Raptors have had a feeling of destiny behind them. No one could have predicted the outcome against what some were calling the top dynasty in NBA history, rivalling the Bulls, Celtics, and Laker greats of years past. Yet, this team wouldn't be denied. They showed amazing resiliency, and built momentum as the playoffs carried forward. The NBA, unlike the other major pro sports, has shown that a championship can be won by a team with a superstar guiding the way, and the Raptors definitely have one in Kawhi Leonard. He was a beast throughout the playoffs, providing quiet leadership and a confidence that spread through the rest of the team. Does anyone question "load management" now?
Don't pay any attention to the talk of how the Raptors got lucky with the injuries that Golden Stat's key players endured. The win tastes just as sweet against whomever you're lined up with. The Raptors deserve full marks for their achievement. And in the historical context of NBA history, this will go down as one of the greatest "team" efforts of all time.
There will be plenty of time to debate the next moves for this franchise; most notably, how to convince Kawhi to re-sign in Toronto. But for now, enjoy the party. As Toronto knows all too well, it doesn't happen often.
We the North.